The Best VPN for OnePlus 6T
OnePlus just announced the new OnePlus 6T. And while OnePlus phones are not as cheap as they used to be, compared to the prices of phones today, they still come at incredible prices for what they offer. Especially considering the base 6T model comes with 128GB of storage. Oh, and it has a fingerprint scanner built-in into the screen! Insane! Oh, and it's still as fast as OnePlus phones are known to be.
And let's not forget, you get that quick charging out of the box. Are you going to get it and are looking for the best VPN for OnePlus 6T to make the most out of the almost Bezel-less OLED screen? Good call. And maybe you are going to use this phone for business and want to keep sensitive information safe, at all times...
The best VPN for OnePlus 6T? What does it need?
The Best VPN for OnePlus 6T Needs to Let You Watch Whatever Content You Want
Do you want to watch American Netflix? More of an Amazon Prime kind of person? Perhaps Canadian DAZN?
See the difference between the best VPN for OnePlus 6T or any Android device, or any device matter of fact is not the servers available but what the servers support. An American server is only useful if it works with platforms, with those platforms most likely consisting of entertainment.
Are you somebody that likes to watch Netflix, and often finds that a lot of the Netflix content that you want to watch is not available for you?
This even happens to Americans which have the most content on the planet as far as Netflix goes.
And well, then there's the Australians that have less than 40% of the full American Netflix content. For that, you need a VPN that supports American Netflix, and while that is more common than not, what about the content that the American Netflix does not have?
That's where PrivateVPN comes in with support for the most Netflix locations.
Of course, Netflix isn't everything and things like Hulu, DAZN, and Amazon Prime matter too. And we support them also. Yes, even DAZN which lets you watch live sports.
And if you want to check out how to set up DAZN or Hulu, we also have content on that as it's not as easy as just using PrivateVPN. You need to make an account, and you need to download the app. And in the wrong location, that's hard.
The Best VPN for OnePlus 6T Needs to Keep Your Device as Fast as Without a VPN
Now, any VPN service will not slow down your device, we hope, but if you use the wrong VPN service, it can, of course, have an impact on your device in terms of the speed of your internet.
Being able to access whatever content you want is great until you can access that content at speeds that don't allow you to really access it.
This is where your choice of a VPN really matters as you can choose a service that has the most servers on the planet but if it doesn't deliver on speed, what's the damn point? And what's the point of getting a OnePlus 6T for speed too then?
PrivateVPN won't make your internet faster unless you are in the likes of China but it will keep your speeds the same. And that's not a case a lot of the time hence VPN's have a bad reputation when speed is mentioned.
It goes down to the fact that some providers buy their internet capacity from IP transit providers directly while others get it from hosting sites. And hosting sites, well, they don't provide with the highest quality possible, often resulting in slow VPN services, making it harder to enjoy the content you are accessing.
Safety Matters Too
Imagine having sensitive information on your phone and going into Starbucks, connecting to the open Wi-Fi because it's free. Seems innocent right? Well, anybody that has interest in someone's data can easily see what somebody is doing on the internet once both devices are connected on an open network.
That's where the likes of VPN services really matter.
In order for your data to be safe, you need encryption.
PrivateVPN? It comes with 2048-bit encryption with AES-256. The highest level of encryption available on the consumer market. In fact, it used by even the military.
Oh, and our client also provides DNS leak protections and kill switches to close apps if for some reason there is a disconnection.
And since VPN logs can be used to expose you, and have exposed people before even when the service they used said it doesn't store logs, we don't just say we don't store logs. We legally can't.
So whether you are using PrivateVPN on OnePlus 6T, your Samsung devices, iPhones, or any other device, as a company based in Sweden, with some very tight privacy laws, we are actually legally not allowed to store logs on you, allowing you to be safe, if you are up to something that you don't want anybody to know about.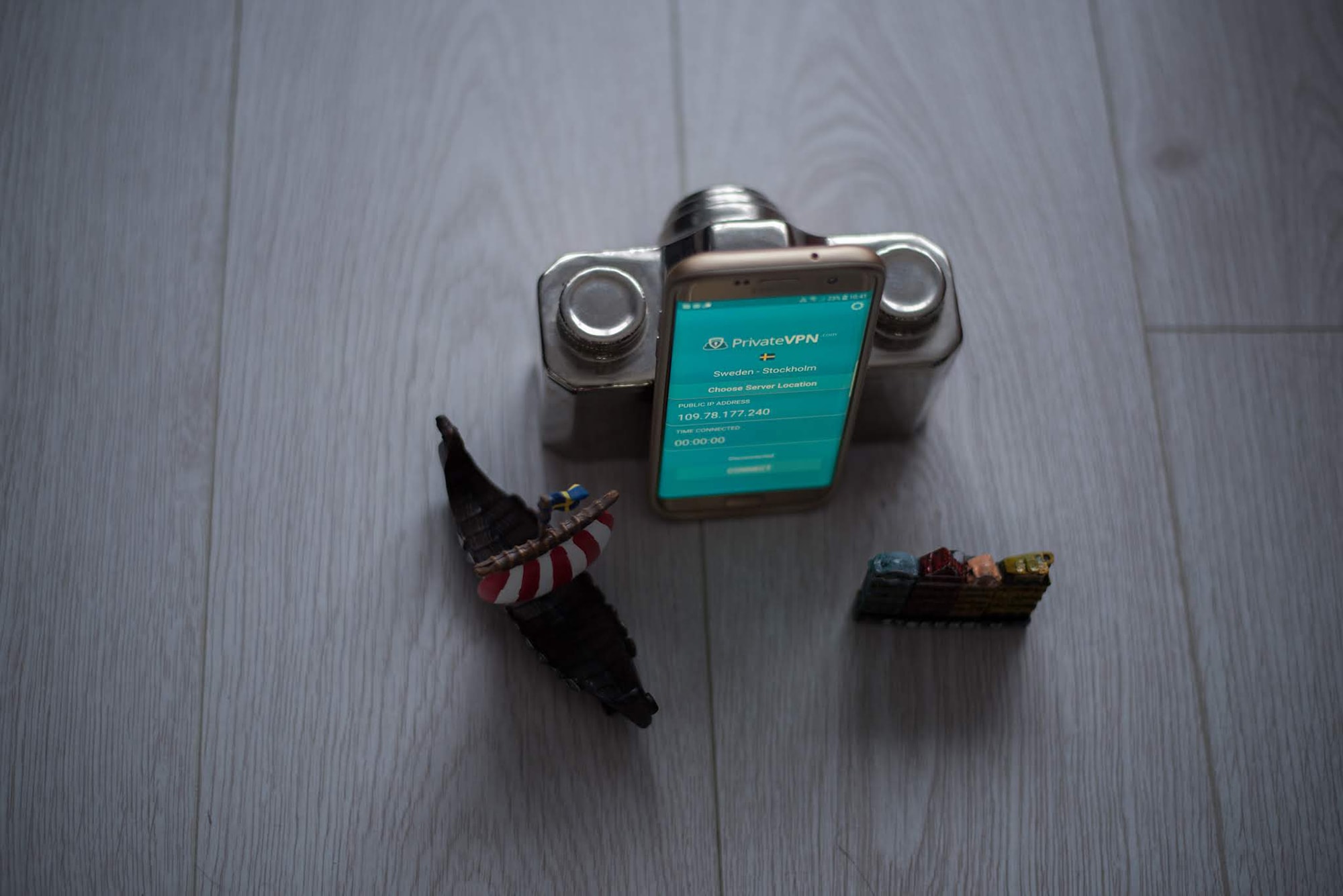 The best VPN for OnePlus 6T
The new OnePlus 6T might not have a headphone jack but it is an incredibly fast phone for work and entertainment, and PrivateVPN makes work and entertainment a lot better and safer.
Will you get it? Well, first get your OnePlus 6T, and then, well, open yourself to a lot of opportunities as far as content goes.
Written by Michael Smolski.