How to Watch NBC Outside of the US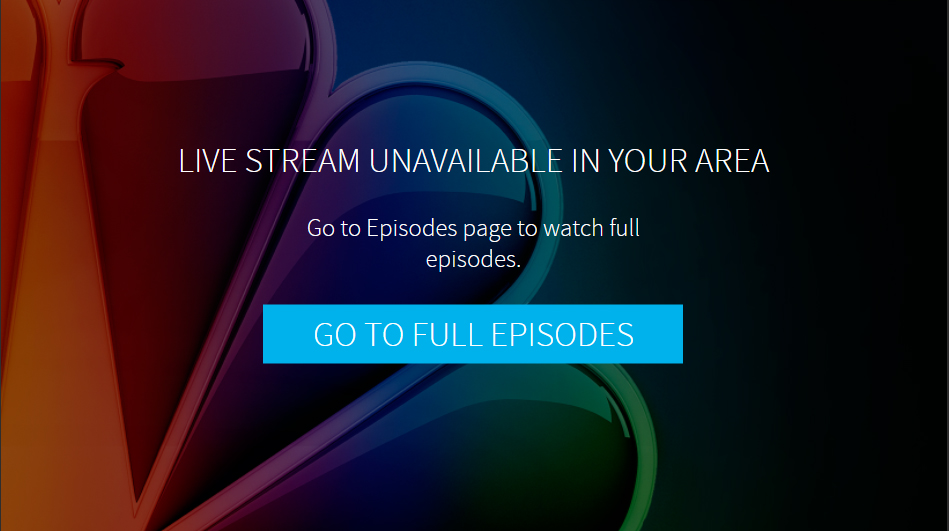 Yep, you left the US and tried to watch the news or a match, but got that message instead. It happened to you. It happened to others.
As long as you are not in the US, you will not be able to watch NBC content on their site.
But that's why you are here, right?
To get that problem solved.
It's at least 2017 when you are reading this. Almost anything is possible on the internet. Watching NBC outside of the US is one of those things. The solution?
Be in the US, or at least fool NBC.
The Art of Fooling NBC Into Thinking You Are in the US
Websites read IP's. If your IP is in Ireland, a website will know that. But what if you had an IP from the US regardless of where you are? What if you were able to be virtually somewhere without being there? Well, you can.
This phenomenon goes by the name of a VPN.
VPN stands for Virtual Private Network. And it allows your IP to be from any location in the world. Unless the VPN company that you are using doesn't have servers in that location.
PrivateVPN actually offers servers in 55 locations.
7 of these
locations
are in the US.
If you connect to a VPN such as provided by PrivateVPN, you are fooling NBC.
They think that you are in the US while you are not. And that's especially useful for nomads who want to access the content that they would have normally accessed if they didn't travel.
Setting up PrivateVPN and Using NBC Outside of the Us
Go into the PrivateVPN website and press the Buy button.
There, choose a plan that you prefer, don't worry, there's a 30-day money-back guarantee.
After you choose your plan, you need to type a password that you desire along with your email address.
Lastly, you need to choose your method of payment.
That's it for setting up your account. But now you need to install your app.
Go into the Download sections and choose the version of the app that suits your device.
Download it.
Install it.
Open it.
Choose an American server, whether it's one in Atlanta, Buffalo, Chicago, Dallas, Miami, New Jersey, or New York.
Connect to it.
Refresh the NBC website or restart the NBC app.
Watch the content that you would usually watch, or perhaps that you never got to watch because you didn't live in the US.
Conclusion
If you want to watch NBC outside of the US, you can.
There's a solution to most major problems that involve a location when it comes to accessing content on the internet. Most of these issues are solved by a VPN.
PrivateVPN's blog
has content on how to watch any
Hulu
,
Netflix
, or
Amazon Prime
content. And if you are into
Fox
and want to catch up on your favorite series, there's a post on that too.
Written by Michael Smolski.