How to Get a VPN on Android and Why?
A VPN is like what a jailbreak is to an iPhone.
It sets you free. It sets you free from any restrictions that you might encounter.
But a VPN sets you free when it comes to the internet. But if you were searching for how to get a VPN on Android then you probably already know that. If you don't then here's what you need to know. VPN stands for Virtual Private Network and
allows you to be pretty much anywhere in the world, without actually being there.
And that makes VPN extremely useful.
So why get a VPN on Android?
Download Any Apps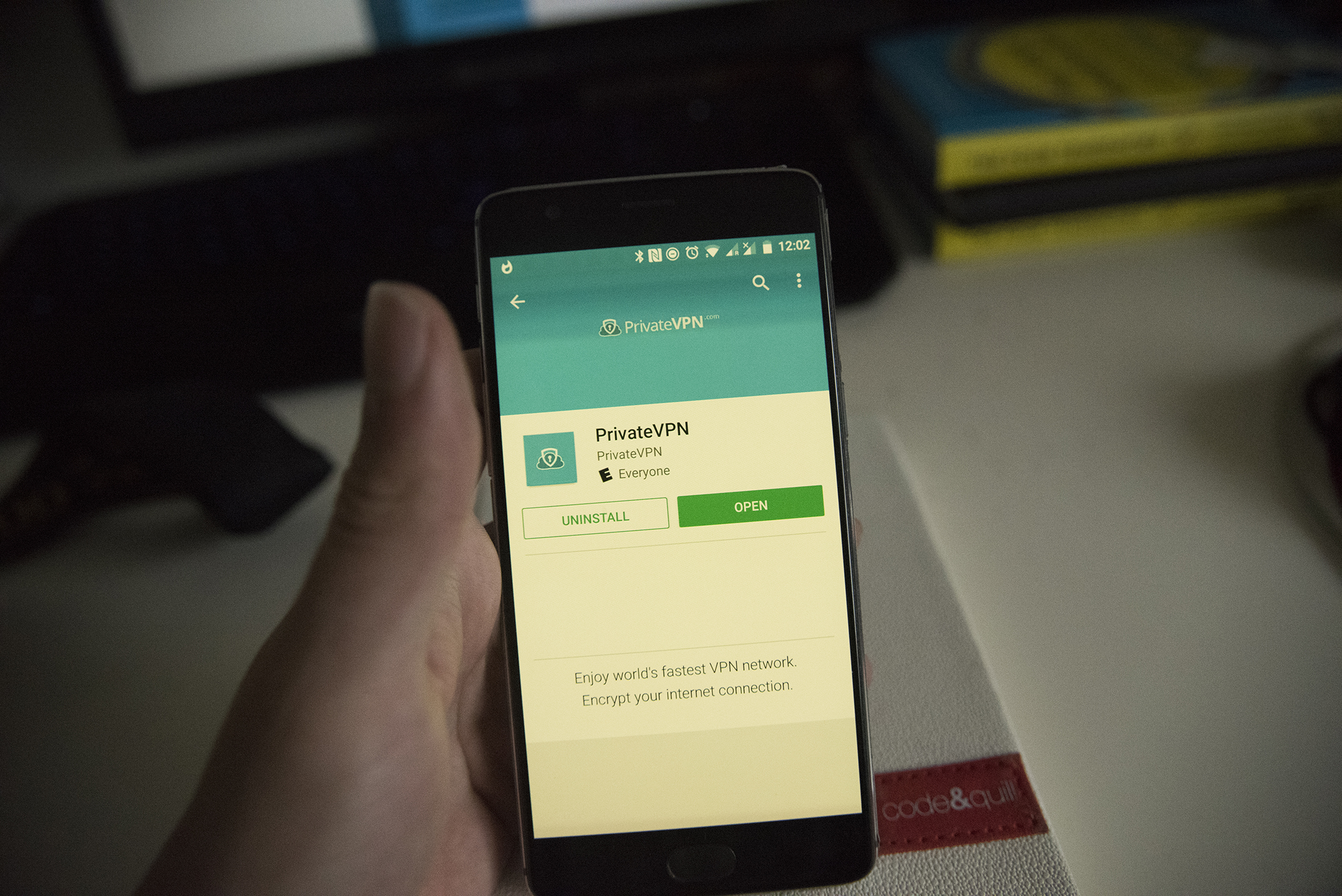 Decide you want to use
Hulu
. Search it on the Play Store. Don't find it. So search for it on Google instead. Click on it. See that it's not available in your country. Well if you have a VPN, that's not a problem. Now, if you are actually curious about how to use
Hulu
outside of the US, there's a
post about that
as it's not as simple as having a VPN.
But when it comes to apps overall, that's just the reality. Not all apps are available everywhere.
If you want to access apps that are not available in your country, you have to be in countries where they are available. To do so, you either leave, or you leave without leaving.
PrivateVPN
allows you to leave without leaving. With
55 server locations
, you can be just about anywhere in the world without moving. That means unlimited access to apps that would otherwise be blocked due to location restrictions. That's why most people want to get a VPN on Android.
Stay Protected
Most people do not have an antivirus on their phone. That means that they are already at risk of having data stolen. But then most people also use public Wi-Fi when it's available.
"Wi-Fi has become the medium of choice. 2/3 of US consumers prefer Wi-Fi to Cellular." – Deloitte
It's incredibly easy for people to see what you are doing when you are using public Wi-Fi.
PayPal doesn't allow people to buy while on public networks for a reason. With a few simples tricks, people can peek into what you are doing on a public Wi-Fi. With a few simple tricks, you can also eliminate the ability to do that. VPN hides your real IP meaning that people will not be able to know what you are actually doing.
Watch Any Content
We've done posts on how to set up and
unblock Netflix
,
Hulu
, and
Amazon Prime
. Regardless of wherever you are, a
VPN makes it possible to watch content from all of these regardless of where you are.
And while in some cases it's not as simple as just having a VPN, VPN is essential in all of these cases. This is another reason why people want to get a VPN on Android.
Setting up Your VPN Account
Now you know why you might want to get a VPN on Android but how do you create your account and install the app?
You need to go into PrivateVPN.com website to make your account.
Press the buy now button.
Select your plan, enter your email, choose your password, and select your preferred payment method.
Installing and Using PrivateVPN
Go into the Play Store and type in PrivateVPN.
Press the Install button.
Open up your app.
Your device might ask you for permissions.
Select the server that you want to use, whether you wish to access American servers or want to stay secure in your own country.
Close any apps that you want to use in a different location and re-open them.

Conclusion
Installing an app is simple on an Android phone. You know that. It's not hard to have a VPN, but it sure solves a lot of problems for you.
Written by Michael Smolski.