Why Is Hulu Not Available in the UK and How to Set up Hulu in the UK
While one would imagine that the UK would support all major streaming platforms, in reality, it supports very few as while it allows you to watch BBC iPlayer without a problem, Hulu is not available in the UK, and neither is the London based DAZN. But why is Hulu not available in the UK? We'll answer that, and then we'll show you how to set up Hulu in the UK.
When it comes to why Hulu is not available in the UK, there are a few factors involved with the biggest one being that other platforms whether that's Netflix or a TV channel such as BBC own either rights or exclusive rights to shows and movies in the UK. While Hulu might be able to stream a particular show in the US, it might not be able to do so in the UK. If a bunch of channels bid for exclusive rights to show a certain show in the UK, no other company can come in to show that show. These kinds of agreements often limit platforms like Hulu and DAZN from coming into other countries.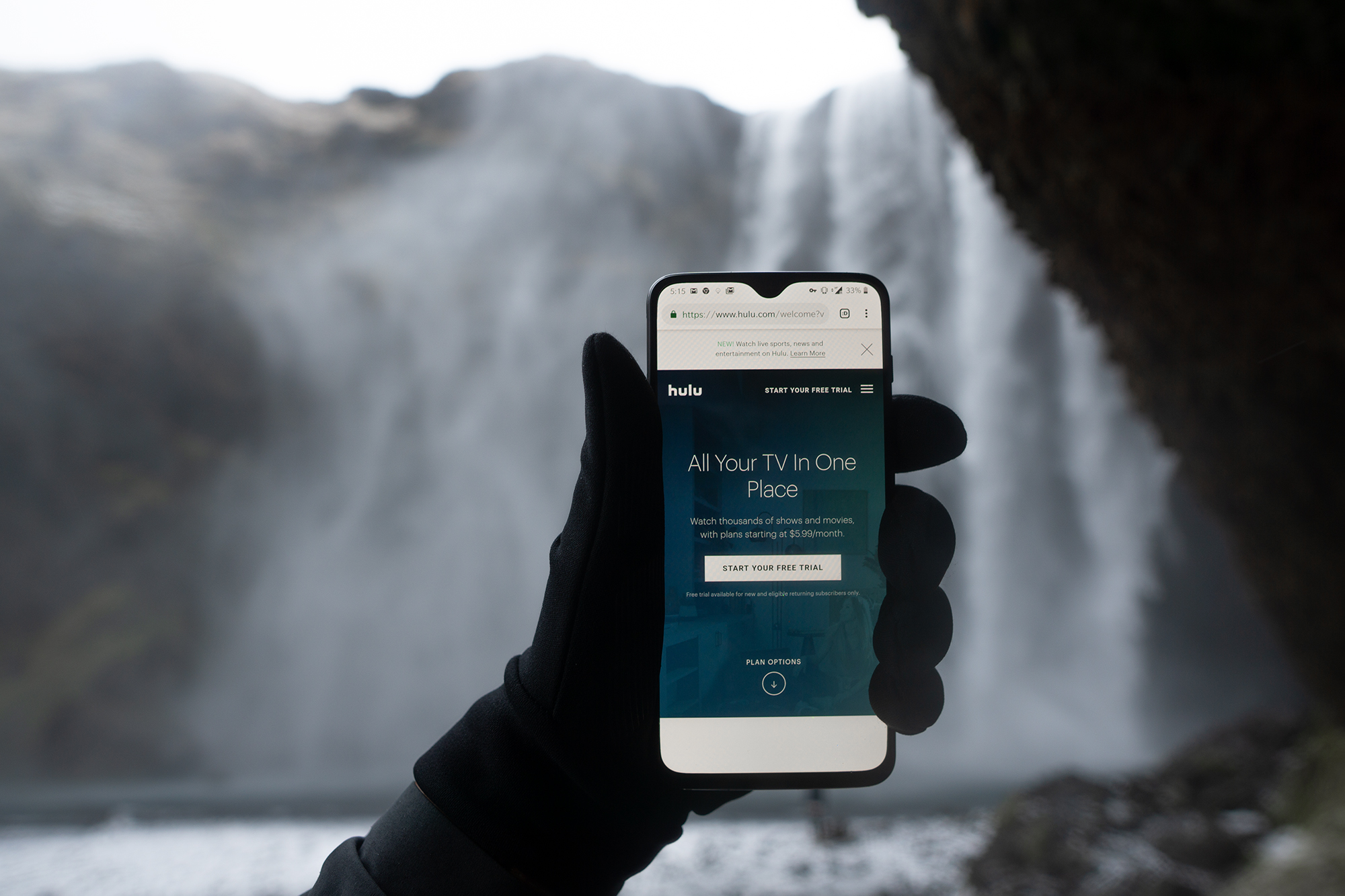 We all know that ultimately you care more about how to set up Hulu in the UK than why is Hulu not available as ultimately you just want to be able to watch it, and there are 3 steps needed to be taken for that.
Create a Hulu account using an American card.
Fool Hulu into thinking that you are in the US.
Trick your app store into showing you Hulu so that you can download it if you are on a mobile device or the Fire TV Stick.
Creating a Hulu Account to Set up Hulu in the UK
You probably never imagined that you'd be reading a tutorial on how to create an account on a site. Luckily, the process itself is pretty easy.
The catch? That if you want to set up Hulu in the UK, you need an American card. No exceptions.
However, we do have a few suggestions that still require an American card, but that could make it easier for you:
Ask someone in the US whether they will allow you to use one of their cards whether they create an account for you or give you the details.
Ask someone that already has a Hulu account if they can share. Perhaps offer access to some other service in return or offer to pay half of the monthly subscription fee.
Get a prepaid card issued in the US. Either pay a friend in the US to get one in a shop, or order one online. They key is to have money on it as even if you sign up for a trial, you will only succeed if you have money on your card. That's to prevent people from having an unlimited amount of trials.
Get a prepaid virtual card issued in the US. This process is pretty much instant but does have a lower success rate, although that is mostly due to the fact that most have no funds on virtual cards, and those are a must!
Any of these options should work. What won't work is getting a gift card as while Hulu gift cards are an option in the future when signing up, you aren't given any options around using a Hulu gift card.
Fooling Hulu into Thinking That You Are in the US to Set up Hulu in the UK
Getting an American card is without a doubt the hardest part of this process and a reason for why many do not set up Hulu in the UK, but fooling Hulu into thinking that you are in the US is the most important step of this guide as if you use the wrong tool, Hulu either won't work or will stream in quality that won't be watchable.
The way you fool Hulu? With a VPN.
VPN services allow you to change your location without moving. You select the region that you want to connect to, and well, that's it.
But while there are many VPN services out there, as far as accessing platforms like Hulu, HBO NOW, or DAZN, there are only a few options out there because these services make efforts to prevent VPN services from working. We talked about why is Hulu not available in the UK. The main reason was due to the lack of rights to shows and movies. With a VPN, someone can access a Hulu show with ease. That show might be distributed exclusively by a particular TV channel in the UK. Why would someone pay for a package that includes a certain channel if they can get Hulu for much cheaper? And that results in a bunch of companies pressuring the likes of Hulu, DAZN, and even Netflix.
PrivateVPN is a service that works with Hulu. After all, if it didn't, we wouldn't be publishing this post. It also works with DAZN and supports the most Netflix regions on the market, while providing speeds that you are already used to which might or might not be great news for you if your internet is bad.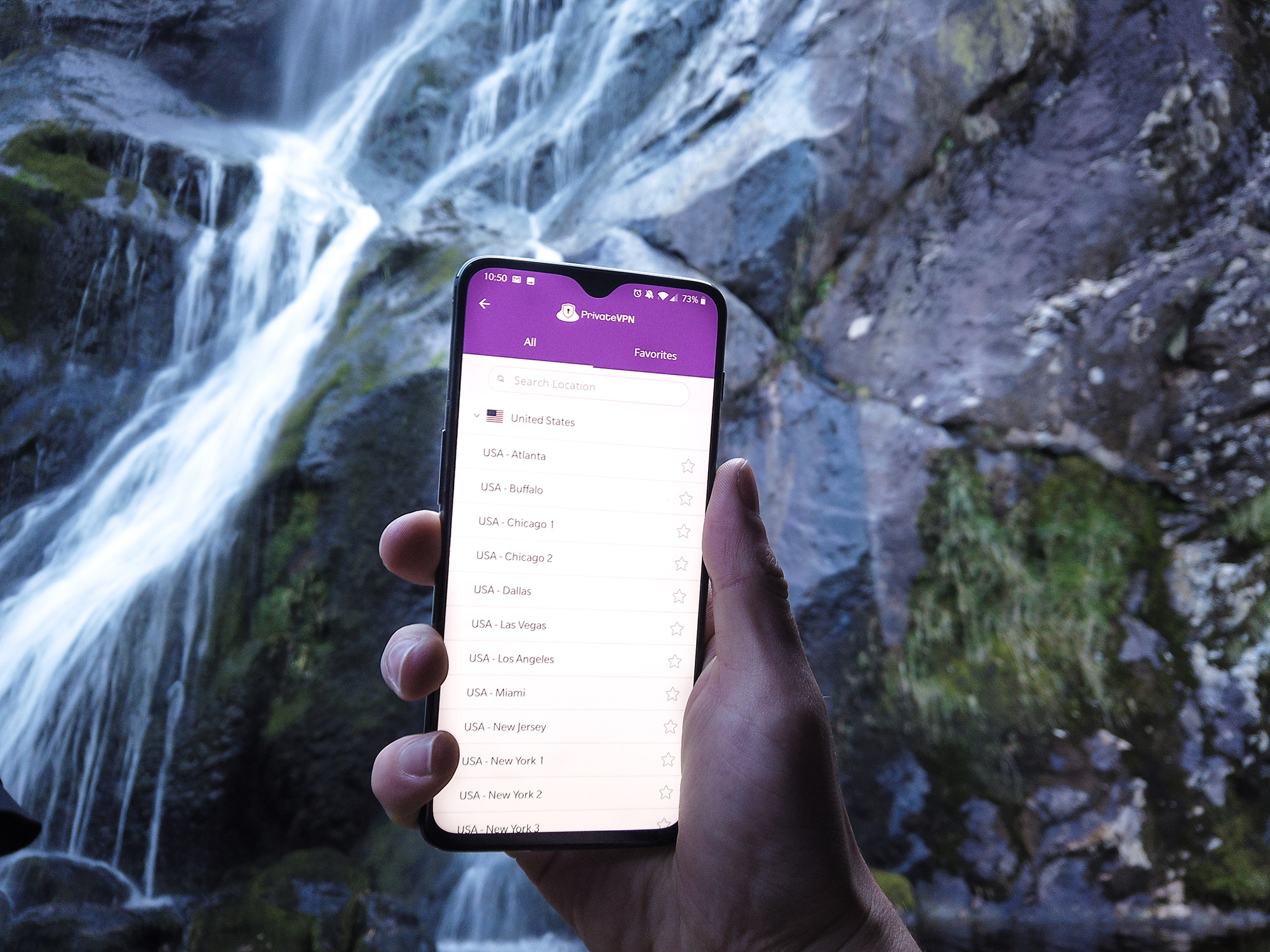 It's just a 60-second registration followed by connecting to a Hulu supported server.
And that will allow you to set up Hulu in the UK or anywhere on this planet for that matter. Although that depends on your device. On specific devices, you do also need an app, and if you don't have an American app store, Hulu most likely won't be in that store right away. For solving those issues, continue reading.
This Is How to Set up Hulu in the UK on Android Devices
On Android devices, you are pretty flexible as far as options of downloading Hulu to set it up go.
Here's Google's tutorial on how to change the location of the Google Play Store. Apply it with your location of change being the US. That will allow you to download Hulu the official way. You can always change back after.
Search for "Hulu.APK" on the internet. You need to be careful with this step as not all sources are reliable but considering Hulu is a free app, you should be able to find a reliable source to download it from with ease. After you download it, enable installing from unknown sources and install the Hulu app.
Enable Desktop site on your web browser to get Hulu to appear as if you were on a computer. (DOESN'T WORK ON ALL DEVICES)
This Is How to Set up Hulu in the UK on Apple Devices
Whether on an iPad or an iPhone, when it comes to setting up Hulu in the UK on Apple devices, you need to first sign out of your current iCloud account in the settings section of your device.
After you sign out of your current account, you need to create a new one, with the location of this new account being in the US.
Yes, in theory, it's possible to change your region with your current account, but if you do that, you will lose everything you have so don't do that.
After you create a new account and download Hulu, you can sign back into your old account, if you wish.
This Is How to Set up Hulu in the UK on the Amazon Fire TV Stick/Cube
At amazon.co.uk, go over Accounts & Lists and then press on Manage Your Account and Content.
There change your region to be in the US.
Go to your Amazon Fire TV Stick. Press on Settings followed by My Account.
Deregister.
You will need to sign back into your account.
That should let you download Hulu. In certain cases, you might need to remove your current method of payment or otherwise you will need to add an American method of payment.
If you are wondering whether you can get Hulu on the likes of Apple TV or the Chromecast, you can't. These platforms don't support VPN services.
This Is Why Hulu Is Not Available in the UK and How to Set up Hulu in the UK
Rights to content are an issue for Hulu any many other platforms hence why Hulu is not available in the UK and why it most likely won't be for a very long while. Even though some sites would suggest so. Nut with that said, it's very practical to set up Hulu in the UK, Canada, South Africa, or wherever you choose to be, if you can get an American card, a VPN that works with Hulu, and can trick your app store into letting you download Hulu.
Written by Michael Smolski.