Where to Watch Barbie And How PrivateVPN Can Help?
Get ready for a joyous cinematic celebration as the iconic and universally beloved doll, Barbie, comes to life in her first-ever live-action film! Released in the summer of 2023, the movie has quickly become a global phenomenon. Directed by the visionary Greta Gerwig, and featuring the star power of Margot Robbie as Barbie and Ryan Gosling as Ken, the film has been making waves in every corner of the world. Audiences have been captivated by Barbie's journey from her perfect, plastic world to our own, real world, and the transformative experiences she has along the way.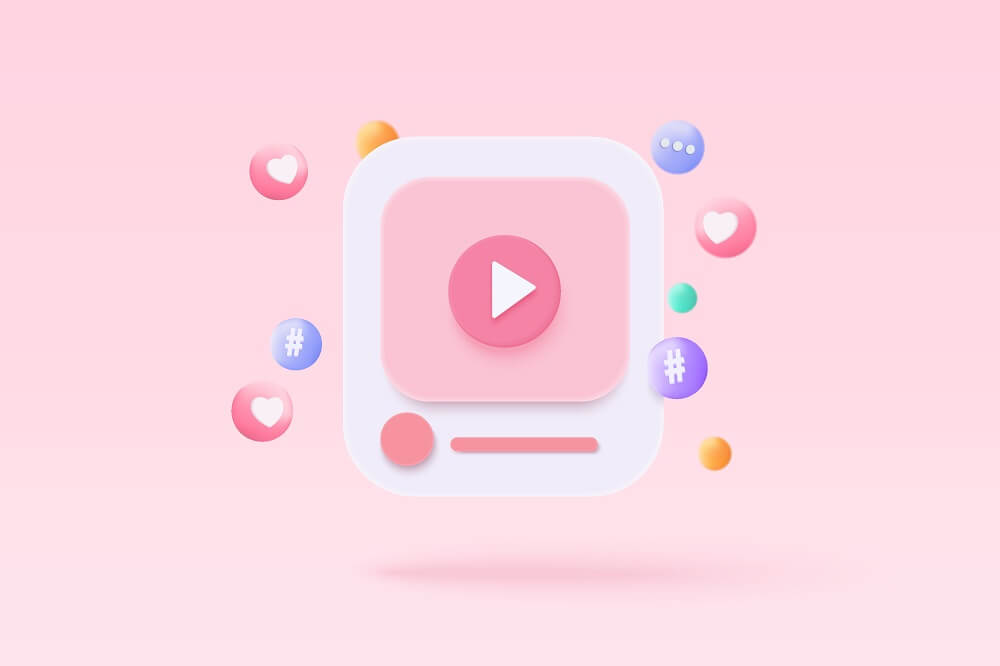 What sets this film apart is its exceptional approach in combining traditional Barbie charm with a modern twist, shedding new light on the eponymous doll. The all-star cast, striking visuals, and an immersive storyline all contribute to the film's soaring popularity. Furthermore, the soundtrack curated by Mark Ronson and featuring hit songs from popular artists such as Lizzo and Dua Lipa has had fans grooving in and out of the theater.
A Record Box Office
The anticipation and subsequent response to the Barbie movie have been nothing short of spectacular. It debuted with a whopping $155 million during its opening weekend in North America, setting a new record for a female director's biggest box office opening. This achievement reflects the film's appeal and showcases the power of representation and the positive impact of having diverse voices in Hollywood.
In fact, the Barbie movie outshone other potential blockbuster films, sailing past the Super Mario Bros. Movie and marking a significant milestone in the cinematic universe. The film's success has reinforced Barbie's status as a cultural icon and demonstrated that her appeal transcends generations. Given the massive buzz and the overwhelmingly positive reviews from critics and audiences alike, it is no surprise that fans are eagerly waiting for the movie to be available on streaming platforms to relive the magic again and again.
Join us for the next sections, where we will explore when Barbie will be available to stream and how PrivateVPN can help you unlock this delightful movie experience—excited yet? We sure are! Stay tuned for more information.
When Will Barbie be Available On Streaming Platforms?
While the Barbie movie is currently stealing the show at box offices worldwide, there's no doubt that viewers are also eagerly awaiting the day they can enjoy it from the comfort of their own homes.
However, as of now, no specific date is announced for the Barbie movie's availability for streaming. Based on Warner Bros.' past releases, we can reasonably anticipate that the digital release could be around 45 days after the theatrical premiere. This means fans could be looking at a September 2023 streaming debut.
Upon its release for home viewing, it's expected that Barbie will initially be available to stream exclusively on Warner Bros.' rebranded streaming service, Max. Beyond this, it could be made available to purchase on digital platforms like Amazon Prime Video, Vudu, and iTunes.
It's also possible that Barbie could appear on other streaming platforms like Netflix and Hulu, given the significant appeal and wide demographic that the movie caters to. Regardless of the platform, the most important thing for fans worldwide is being able to watch the movie, which brings us to the next section: How PrivateVPN can help you do just that.
How Can PrivateVPN Help You?
The digital age has revolutionized the way we consume entertainment. With the advent of streaming platforms, geographic location should no longer limit our access to global content. However, not all content is available everywhere due to regional restrictions and licensing agreements. That's where a VPN comes in, and PrivateVPN stands as one of the most efficient and effective options.
With PrivateVPN, you can stream content from countries where restrictions might not apply. By changing your virtual location, you can unlock content that might not be available in your region. If the Barbie movie lands on a streaming service that isn't accessible in your country, PrivateVPN can help you bypass these blocks.
Furthermore, in the age of high-ticket prices, a VPN can be your ticket to viewing the newest blockbusters at the comfort of your home, and at a great price, too! PrivateVPN provides a secure, fast, and reliable service, ensuring you get high-quality streaming without interruptions. And with its user-friendly interface, setting up PrivateVPN is a breeze, even for those who aren't tech-savvy.
Conclusion
Undoubtedly, the live-action Barbie movie has garnered significant attention and has become a must-watch for all age groups. While its theatrical run continues to charm the audience and break records, the anticipation for its streaming release is escalating. The good news is, whether you want to relive the Barbie magic or are waiting for its digital debut, PrivateVPN can help ensure you're the first to enjoy it from the comfort of your own home, no matter where in the world you are. With its ability to bypass geographic restrictions, and its promise of fast, reliable, and secure service, PrivateVPN brings global content directly to your screen.
So, while we wait for the official streaming release date, why not explore what other cinematic gems you can uncover with PrivateVPN? With a vast array of movies and TV shows at your disposal, your next favorite might just be a click away!
FAQs
Is Barbie available for streaming now?
As of now, Barbie is not available on streaming platforms. It is anticipated to be available for streaming around 45 days after its theatrical release, possibly in September 2023.
On which platform will Barbie be available first for streaming?
Barbie is expected to be first available on Warner Bros.' rebranded streaming service, Max. Following that, it may be released on other digital platforms for purchase.
Can I watch Barbie on Netflix or Hulu?
While there are no current plans for the Barbie movie to be released on Netflix or Hulu, it is possible that the movie could be available on these platforms in the future.
How does PrivateVPN help me stream Barbie?
PrivateVPN helps by changing your virtual location, allowing you to bypass geographic restrictions and stream content that might not be available in your region.
Is PrivateVPN safe to use?
Yes, PrivateVPN is safe to use. It provides a secure, fast, and reliable service, ensuring high-quality streaming without interruptions. It also maintains a strict no-logs policy, ensuring your online activity remains private.