How to Watch ESPN+ in Nigeria
The only watch you can watch ESPN+ in Nigeria? It's if you trick it into thinking that you are in the US. That's the only way to unblock American services outside of the US. And that's whether it's DAZN, Hulu, or ESPN.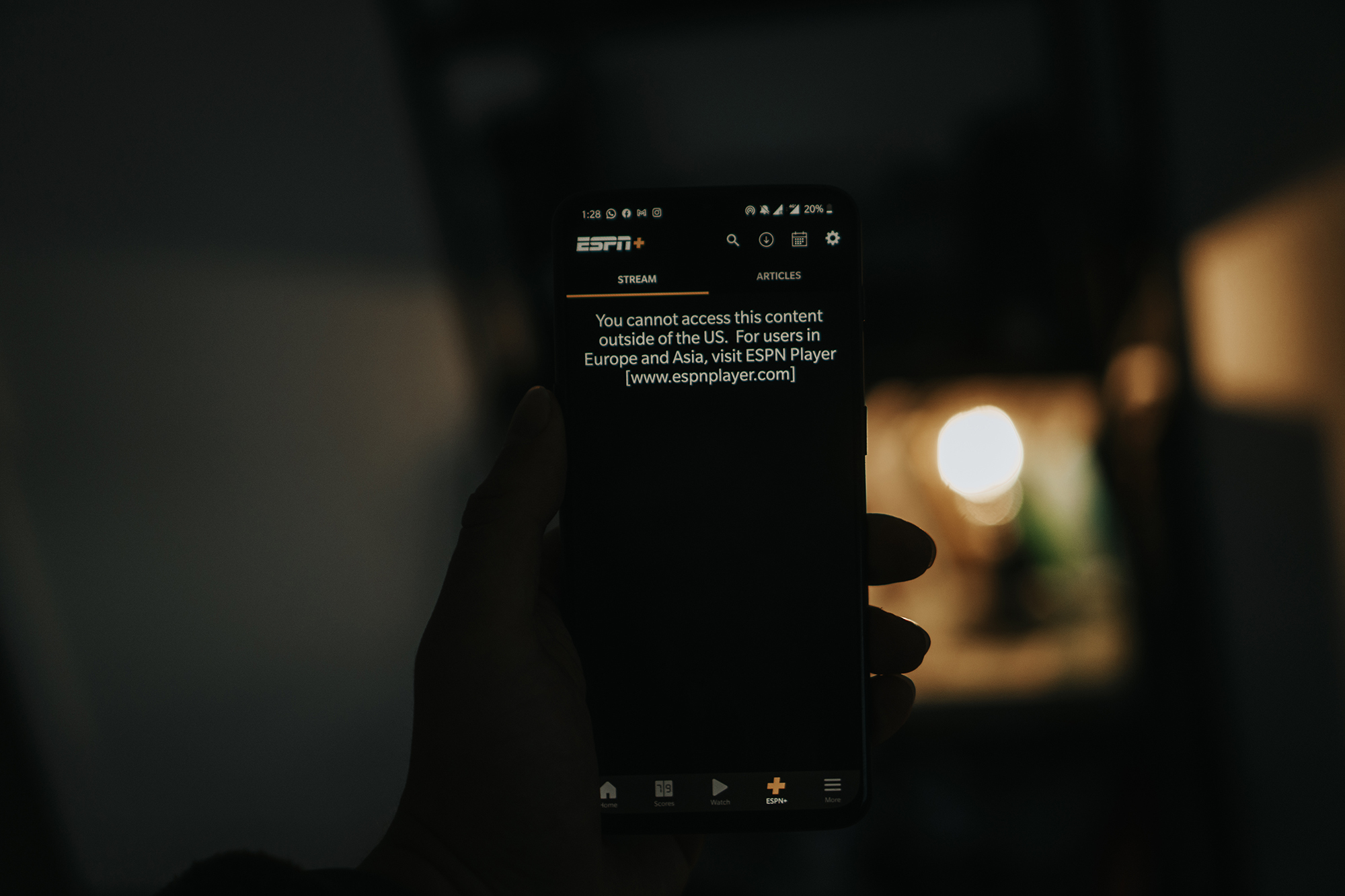 In this guide, we'll show you how to step-by-step watch ESPN+ in Nigeria, but also how to create an ESPN+ account in the first place as it's not quite as easy as it might seem as it requires the right payment method.
After that, you will be able to watch the likes of UFC and much more.
...But first...
Why is ESPN+ Not Currently in Nigeria
It goes down to rights to the content.
Sports are very expensive to show.
They are also a lot harder to show because of how the fact they are live.
It makes the rights to them worth a lot more than of movies or TV shows.
...And when someone wants to get rights to show a certain sport, it generally gets exclusive rights for that.
That makes it hard for sports platforms to be available worldwide.
...Especially when other platforms already have rights to show certain content, and in a world where you can't have a platform that only shows one piece of content.
The result? You are searching for how to watch ESPN+ in Nigeria.
Step 1 to Watching ESPN+ in Nigeria - Look Like You Are in the US
The first step to unblocking any streaming service starts with making it look like you are in a supported country for that service.
You can't just select a country where you are out of a list. Platforms like ESPN+ check your IP address, and if they detect you are not in the US, they won't let you play.
That's where VPN services come in as a solution as they allow you to switch your region virtually, often with just 2 clicks.
...But there's a catch.
Platforms like ESPN+ make efforts against VPN services...because they have to.
The result? Most VPN services do not work with entertainment platforms.
And that's where PrivateVPN comes in as a VPN service that focuses on entertainment, meaning services like ESPN+ do work with.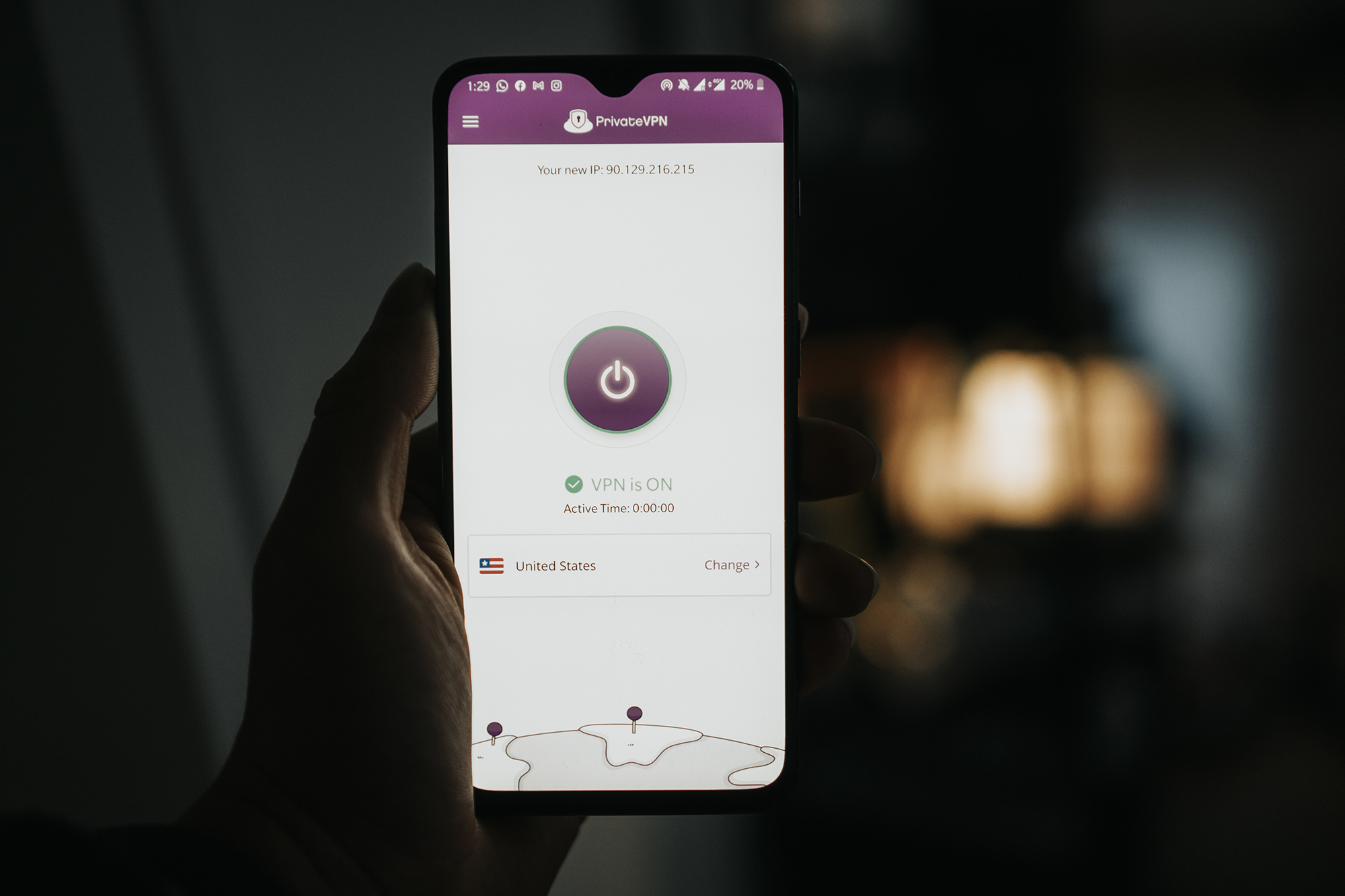 What do you need to do on your side?
Create a PrivateVPN account.
Download the PrivateVPN app.
Sign in.
Connect to a US server.
...If you already have an ESPN+ account, then that's it.
Step 2: Creating an ESPN+ Account in Nigeria
To sign up for ESPN+, you will need an American card.
There is traditionally no way around that.
...Except there is.
If you sign up via the mobile phone.
Why? As Apple and Google handle mobile payments meaning they don't impose the blocks ESPN+ imposes on their website.
You will, however, need to change the location of your app store, even though the ESPN app is available worldwide, and we'll show you how to do it below.
Changing Your App Store Region on Apple Devices:
Sign out of your iCloud account.
Create a new one in one of the supported locations.
Download the ESPN app.
Sign up for ESPN+ via the app while connected to a VPN.
After you do that, of course, feel free to sign back into your older account once you have the app.
Changing App Store Region on Android Devices:
Connect to a US VPN location.
Click on the 3-bars on the top left of the screen.
Press on Account, where you will be given an option to change the region of your app store.
Change your region.
Go back to Account and confirm your change.
Now restart the Play Store.
Download the ESPN app and create an account.
Can You Watch ESPN+ in Nigeria on a TV?
Yes, but there is a catch.
Most smart TV platforms simply do not support VPN services.
That's why you either get an Amazon Fire TV Stick (as it does) or you connect your laptop to a TV via an HDMI cable.
Just ordered a Fire TV SticK? Just in case the app was not to be available for download, sign up for a US region account, and then download the ESPN app.
If you already have a Fire TV Stick and the ESPN app doesn't show up, here's what to do:
Go to your current Amazon account in the web browser.
Press on Accounts & Lists and then go to Manage Your Account and Content.
Change your region to be in the US.
Go to your Amazon Fire TV device. Select Settings and My Account.
Deregister and sign back into your account.
That's How to Watch ESPN+ in Nigeria
By connecting to the right PrivateVPN account and creating an ESPN account with the method shared in this guide, you will be able to watch ESPN+ in Nigeria.
...But in reality, the steps shared apply universally to many streaming services
Written by Michael Smolski.
Disclaimer: While PrivateVPN supports ESPN+ and has for many years, due to the nature of services like DAZN having to make efforts against VPN services, it is not able to guarantee non-stop 100% of the time support. No service can make such a guarantee.