How to Watch BritBox in Ireland
Want to watch BritBox in Ireland? When you try, you will be greeted with a "Unforently, BritBox is not currently available where you are."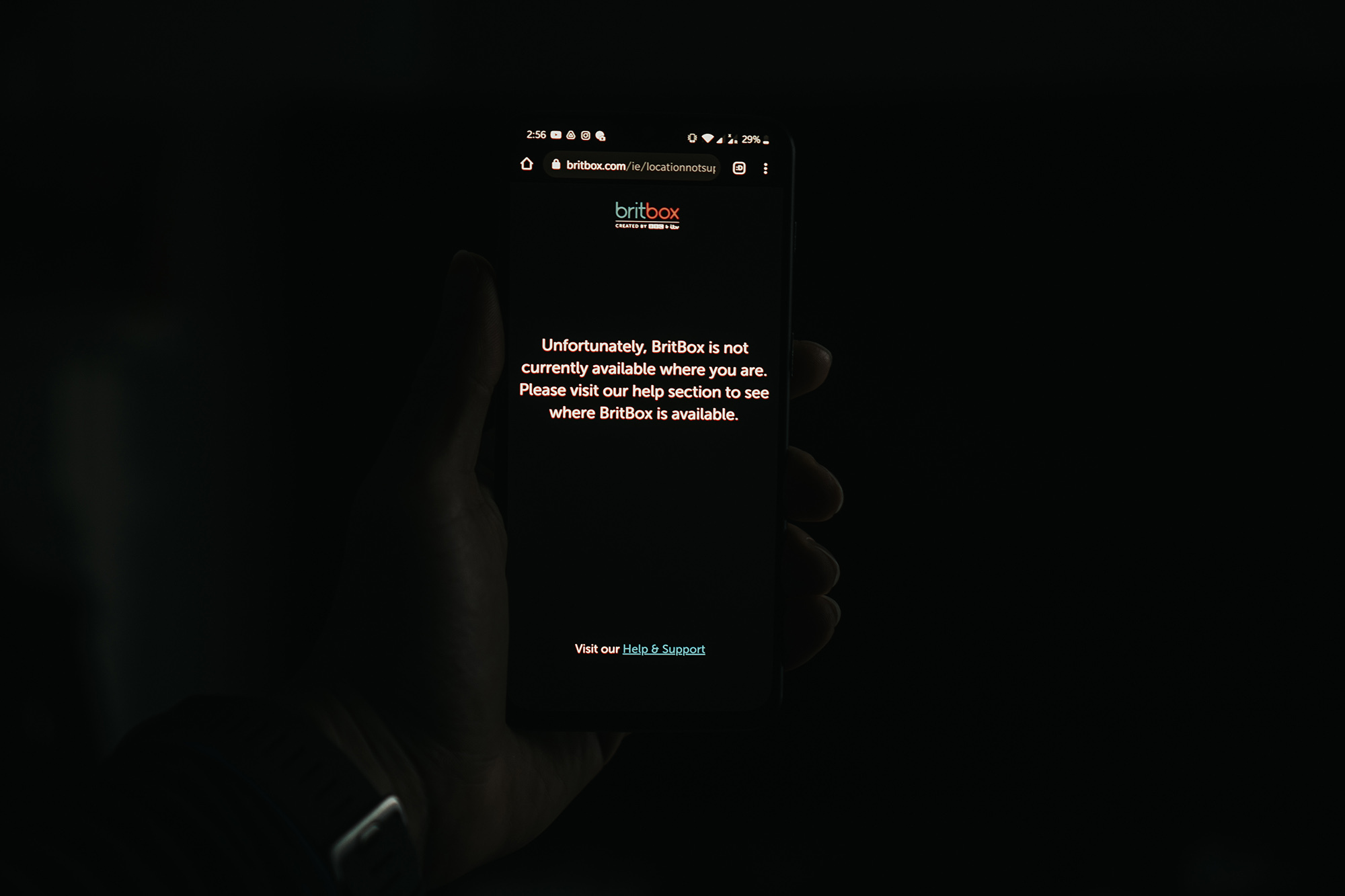 There is a way to watch BritBox, though, and that's whether you are in Ireland on a visit or whether you live here, although it is slightly harder than with the likes of BBC iPlayer or ITV Hub.
And we'll get into it in this guide.
...But first.
Why You Can't Currently Watch BritBox in the UK
Britbox? It's a streaming platform created both by BBC as well as ITV.
It consists of both BBC, ITV, Channel 4, Channel 5, and 4 Film content.
These platforms? They create a ton of content that is known around the world, with Peaky Blinders being a great example.
...But they also sell rights to content like that so that other platforms in other countries can show it.
...And vice-versa, they also buy content from 3rd party providers, that they can only show in the UK.
And BritBox, it's a platform targeting the UK audience, meaning that's where streaming rights will be.
If BritBox made it easy for you to access the platform, it would get in trouble.
Now that you have a gist of it let's get into unblocking BritBox in Ireland.
Step 1: Making BritBox Think You Are in Ireland
To make BritBox think you are in the UK, you are going to have to be in the UK virtually.
For that, you will need a VPN as VPN services allow you to change your location virtually.
...If you ever tried to unblock RTE Player outside of Ireland, though, then you know that it's not as simple as connecting to the right region because not all VPN services can unblock all streaming platforms.
And the exact same applies to BritBox.
...That's where PrivateVPN comes in as a service with a focus on entertainment, meaning fewer servers than of some services, but instead, quality servers that can unblock platforms like BritBox, BBC, ITV, and much more.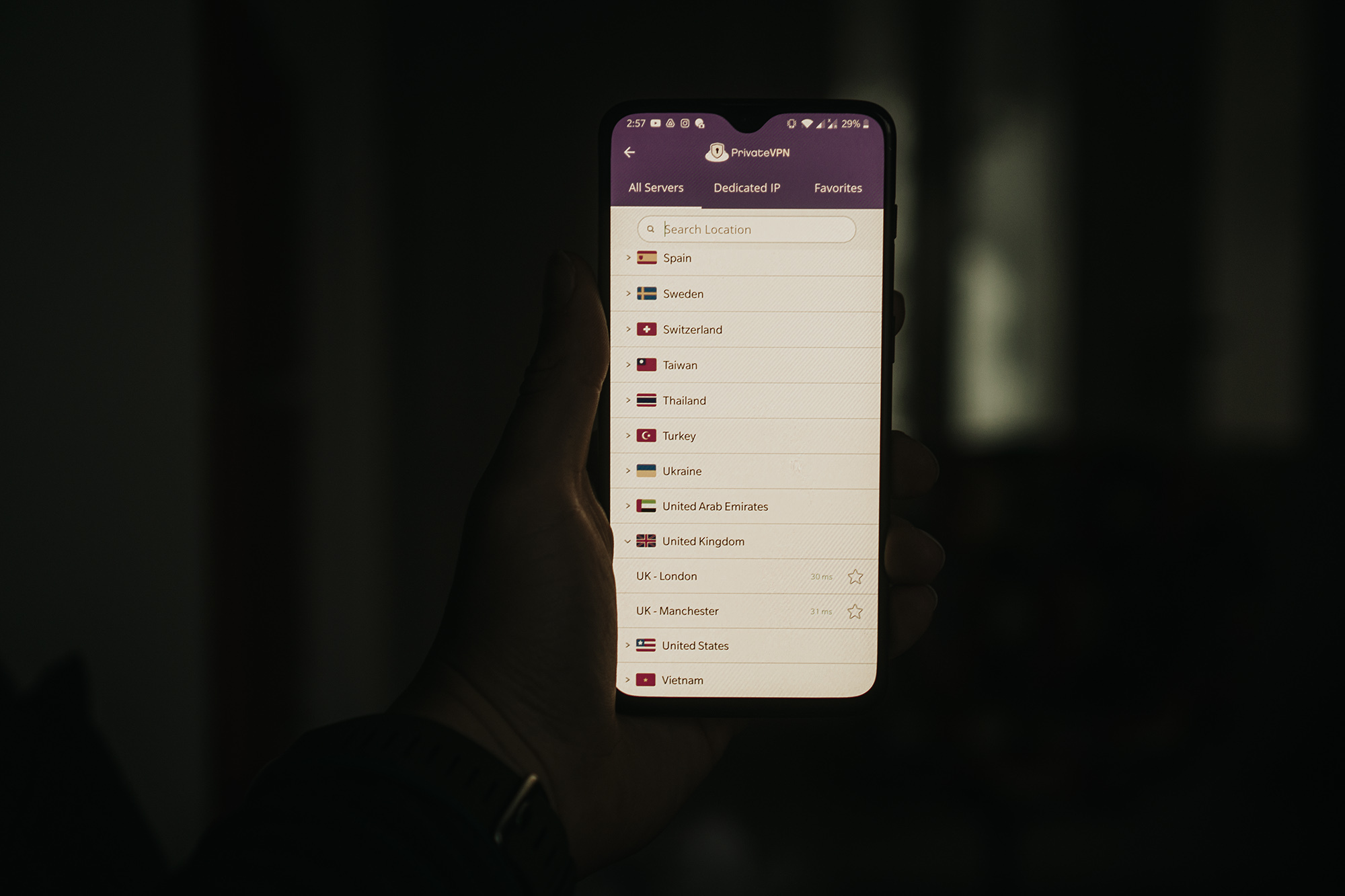 Create a PrivateVPN account.
Download the PrivateVPN app.
Connect to a UK server.
Now, let's explain how to create a BritBox account while in Ireland.
Creating a BritBox Account
Registration as far as filling in details is pretty straight forward.
Name and email are required.
...And then you are taken to payment.
You can pay with a Card or G Pay.
We tested this out, and if you don't have a G Pay account that's linked to a UK card, it's not going to work.
Then we went ahead and tried to use a card.
"Please make sure you are using a British credit or debit card."
What's the solution then if you don't have a UK issued card?
To sign up via the app on your phone.
Why? As both Google and Apple will handle payment information then.
...And they don't have card blocks that the likes of BritBox have.
The catch? You will need to change the location of your app store account to create an account.
We'll show you how to do it below⬇️.
How to Create a BritBox Account on Apple Devices
On Apple devices, sign out of your current iCloud account and create a new one with your location set to be in the UK.
After you've done that, you will be able to download the BritBox app.
When you do that, connect to a UK server with PrivateVPN, and then create an account directly from the app.
How to Create a BritBox Account on Android Devices
On Android devices, you first need to change the location of your current account.
Connect to a UK region using PrivateVPN.
Press on 3 bars on the top-left of the screen in your Play Store.
Go to Account.
Google will now give you an option to switch your location to be in the UK.
Do it and go back to Account.
Confirm your change.
Restart the Play Store.
Download BritBox.
Create a BritBox account directly from the app.
Unblocking BritBox on a TV
Naturally, entertainment is best enjoyed on a big screen.
...But most smart TV platforms do not support VPN services. Apple TV, Chromecast, Roku, you name it. They don't support VPN services.
Solutions?
Connect a laptop to a TV via an HDMI cable.
Get an Amazon Fire TV Stick.
If you just ordered a Fire TV Stick, create an Amazon account based in the UK.
But if you already have one and want to download the BritBox app, then:
Go to your current Amazon account in the web browser.
Press on Accounts & Lists, followed by Manage Your Account and Content.
Change your region to be in the UK.
Now go to your Amazon Fire TV device. Press on Settings and My Account.
Deregister and sign back into your Amazon account.
Download BritBox on your Fire TV.
That's How to Watch BritBox in Ireland in 2021
BritBox? It offers the best of UK content.
This guide? It shows you a universal way to unblock almost all streaming platforms around the world, whether it's CBS, Hotstar, or DAZN.
Connect to the right VPN server.
Change the region of your app store to create an account on an app that has card blocks.
Written by Michael Smolski.
Disclaimer: While PrivateVPN supports BritBox, it cannot guarantee non-stop 100% of the time support at all given times. Since BritBox has to take measures to prevent people outside of the UK from watching, no VPN service can make guarantees like that.