How to Get DAZN in the Netherlands
Want to get DAZN in the Netherlands? The good news? DAZN is coming to the Netherlands just as to a lot of parts of the world, soon. In fact, it was already meant to be there months ago, if not for the obvious situation around the world.
The bad news? That DAZN in the Netherlands isn't like the super content packed DAZN Canada, and instead, is going to be very limited. The good news about that? In this guide, we'll show you how to get DAZN in the Netherlands, whether it's currently available in the Netherlands and you are trying to get the likes of Canadian DAZN to access the likes of Champions League, or whether you are looking to unblock DAZN in the first place.
And the best thing? That there are only 2-3 steps to do it.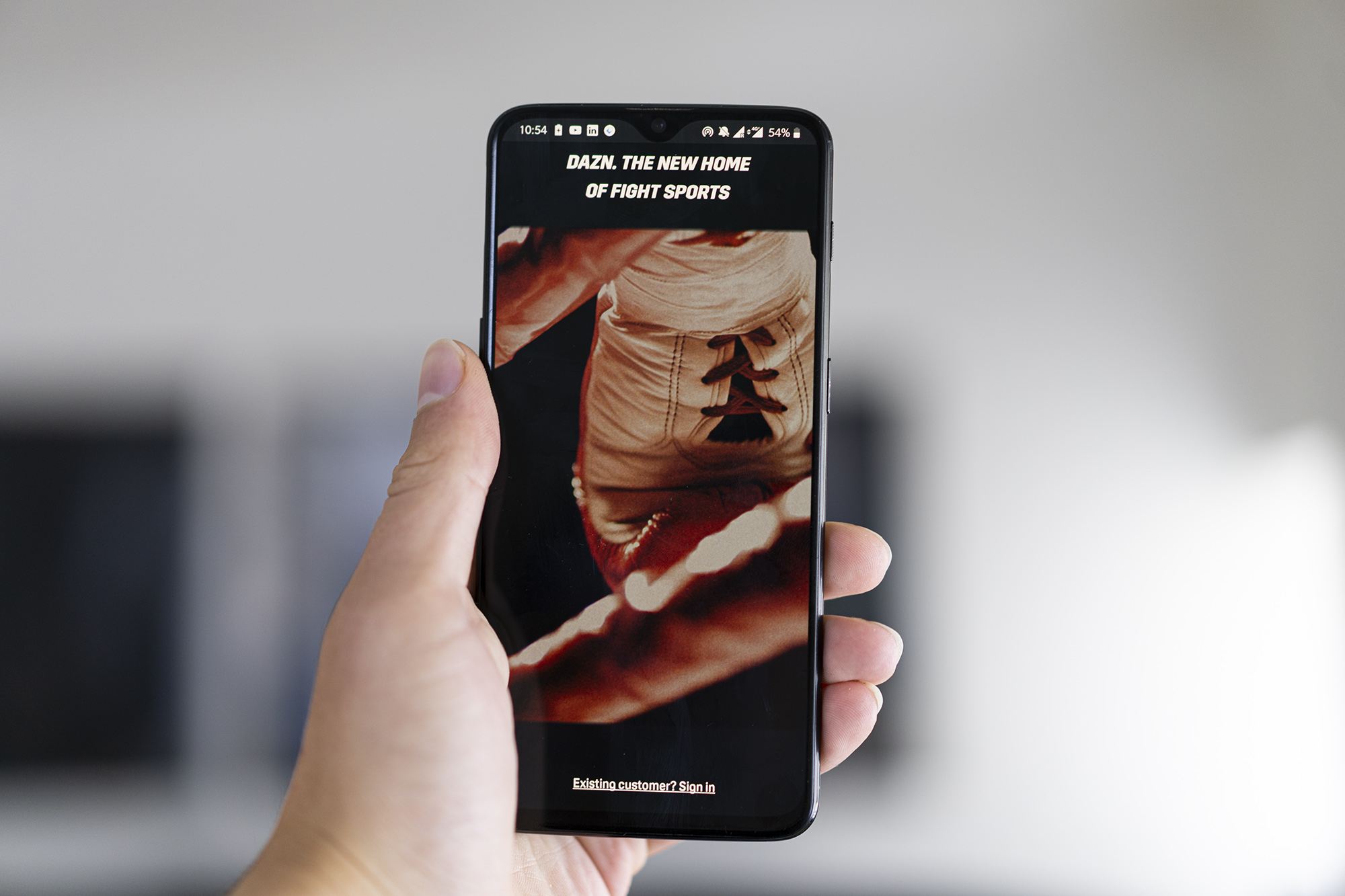 The 2-3 Steps to Get DAZN in The Netherlands
Making DAZN think that you are in a DAZN region (Most likely DAZN Canada in this case.)
Creating a DAZN account. (If you are in Canada, you need a Canadian card to sign up.)
Downloading the app on your mobile device. (Might be optional at the time you are reading this)
If DAZN Netherlands is already a thing when you are reading this, step 2 and 3 are going to be super easy for you. All you will need to do is step 1 to make DAZN think you are in a different region.
Making DAZN Think You Are in the Right Region
If you want to get DAZN in the Netherlands when DAZN is not yet out in the Netherlands, DAZN must think you are in a DAZN region.
...On the other hand, if DAZN is already out in the Netherlands, you will need to make DAZN think you are in a different DAZN region.
Either way, there's only one way to do it without switching your physical location.
...By switching your virtual location.
And for that, you need a VPN.
If you ever tried one, though, then you know that it's not as simple as just connecting to a DAZN supported region.
DAZN, as many other platforms, have geo-blocks, but they also have VPN blocks.
They have to.
...If they don't, they can get in trouble for showing content they don't have the rights to show.
DAZN Canada? It has a ton of great content in Canada. DAZN doesn't have the rights to show most of it outside of Canada.
And this is where PrivateVPN comes in as a service that focuses on quality rather than quantity, with focus on entertainment platforms like DAZN, meaning DAZN supports Canadian DAZN, American DAZN, and the likes of German and Italian DAZN.
Connect to a PrivateVPN DAZN server, and you are in as far as making DAZN think you are in the right region. And you can try that out yourself with a 7-day free trial with no need for a card.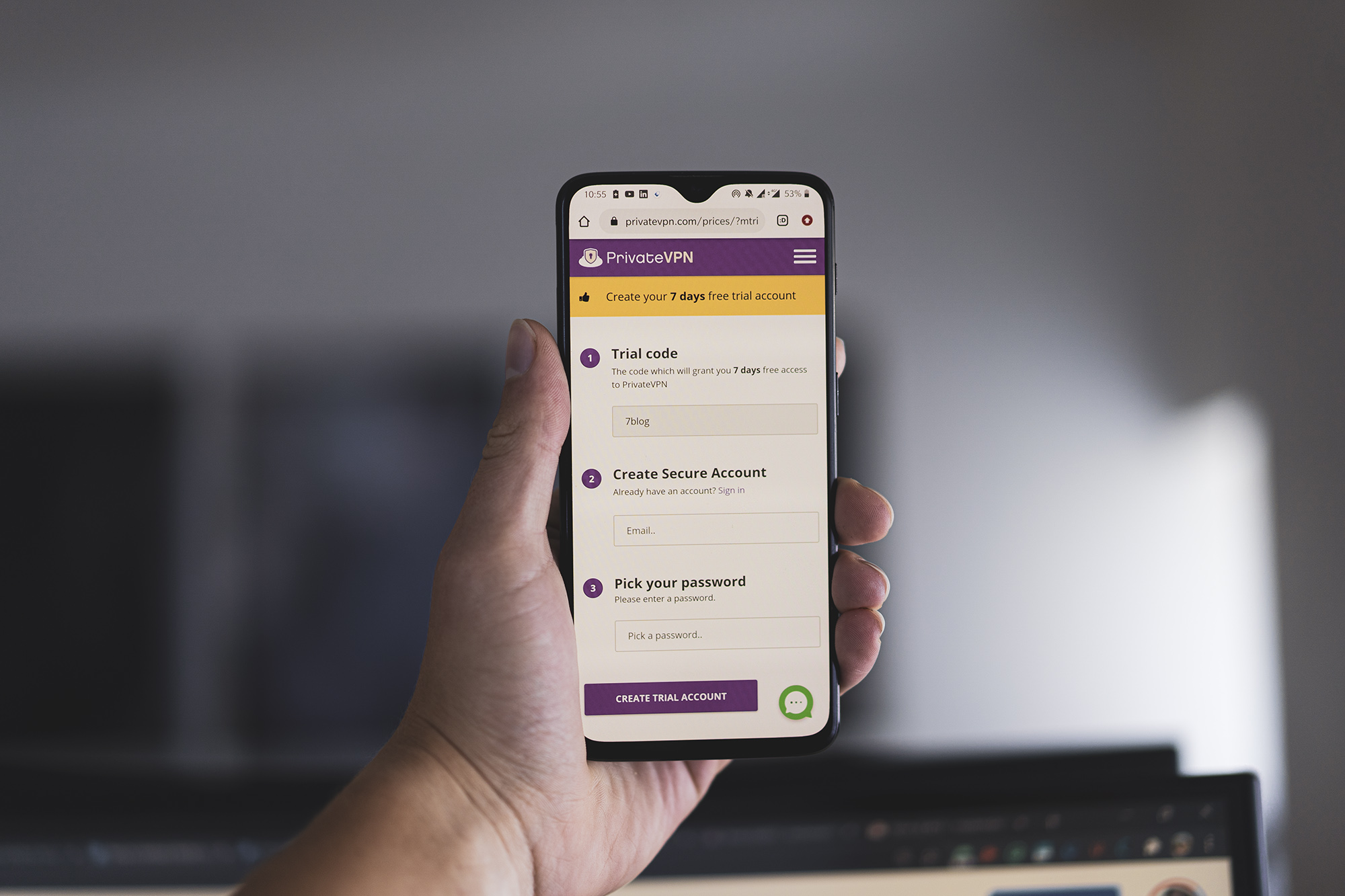 ...But if DAZN in the Netherlands is not already a thing, then the real issue for you will be to create a DAZN account.
Creating a DAZN Account in the Netherlands
If DAZN has already launched in the Netherlands, you only need step 1, but if it hasn't, there is a few ways to go about it.
One method we recommended for a time was to use the online bank, Revolut.
For some reason, it worked with DAZN, even though Revolut is not from Canada.
However, recently we discovered an even simpler method.
It's to sign-up for DAZN via your phone.
Why does that method work? As both Apple and Google have their own payment platforms that don't contain the blocks that DAZN's website comes with.
...But to be able to sign up for DAZN in the Netherlands, you first need an app.
An app that isn't going to right away be available in your app store, unless DAZN is already supported in your region.
Which is where the next steps come in!⬇️⬇️⬇️
Getting a DAZN Account on Apple Devices
Sign out of your iCloud account.
Create a new iCloud account with your location set to be in a supported DAZN location like Canada.
Download the DAZN app that will now be available in your app store.
While connected to PrivateVPN, now create a DAZN account, and sign up for a DAZN subscription directly from your phone.
Just like that, you have found a way to watch DAZN in the Netherlands.
And of course, you can connect to your older iCloud account after this, but it is important you create a new one because if you don't, and just change your details, you will then lose everything.
Getting a DAZN Account on Android Devices
While connected to a DAZN region with PrivateVPN, open up your Google Play Store.
Click on the 3 bars on the top-left of the screen.
Press on Account.
You will see an option to switch the region of your Play Store.
Do it and restart the Google Play Store.
Download DAZN.
Sign up for an account directly from the app, thus bypassing DAZN's card block.
Can You Get DAZN in the Netherlands on a TV?
DAZN primarily solves the issue of sports on the go, but once you have it, standard TV subscriptions don't make sense anymore.
The issue with smart TV platforms and the likes of Apple TV, Chromecast, and even Roku is that they don't support VPN services, and VPN services are the key to this.
Our favorite solutions?
HDMI Cable connecting a laptop to a TV/projector.
The Amazon Fire TV Stick.
The Fire TV Stick platform?
It's our favorite platform for entertainment out there. It's simple, it's open, and it supports VPN services, making it an ideal platform for unblocking entertainment.
An HDMI cable? Most already have it, though, making that the simplest option.
Planning to get the Fire TV? Make sure to select your location to be in a place where DAZN is supported so you can download the app with ease. Otherwise, if you already have one, here's how to change your region to be able to download the DAZN app.
Go to your current Amazon account in the web browser.
Press on Accounts & Lists, and then on Manage Your Account and Content.
Change your region to be in a DAZN supported region.
Go to your Amazon Fire TV device. Press on Settings and My Account.
Deregister and sign back into your Amazon account.
Download DAZN.
That's How to Get DAZN in the Netherlands
The best thing about this guide?
That if you want to unblock Hulu or any other platforms, the steps are always almost identical, and if they aren't, then you will find the different steps on our blog.
Written by Michael Smolski.
Disclaimer: PrivateVPN has supported DAZN for years and will continue to do so, but due to the nature of constant efforts made by DAZN, PrivateVPN, just as any other service, cannot guarantee non-stop, all of the time support for all DAZN servers at all given times.