How to Watch ITV Hub in the US
ITV, known for the likes of The Jeremy Kyle Show is BBC's biggest free-to-air competitor in the UK. And it does indeed offer a great number of shows and movies worth watching, absolutely for free, with ITV Hub allowing you to watch that content on the internet. The problem is that you can only watch ITV Hub in the UK. Now, with a monthly payment, you can pay to access ITV Hub outside of the UK, but that only works if you are in the EU. If you want to watch ITV Hub in the US, even that method won't work for you.
And that's why you are here. As you want to find an alternative method of watching ITV Hub in the US. That's what we'll provide you with today.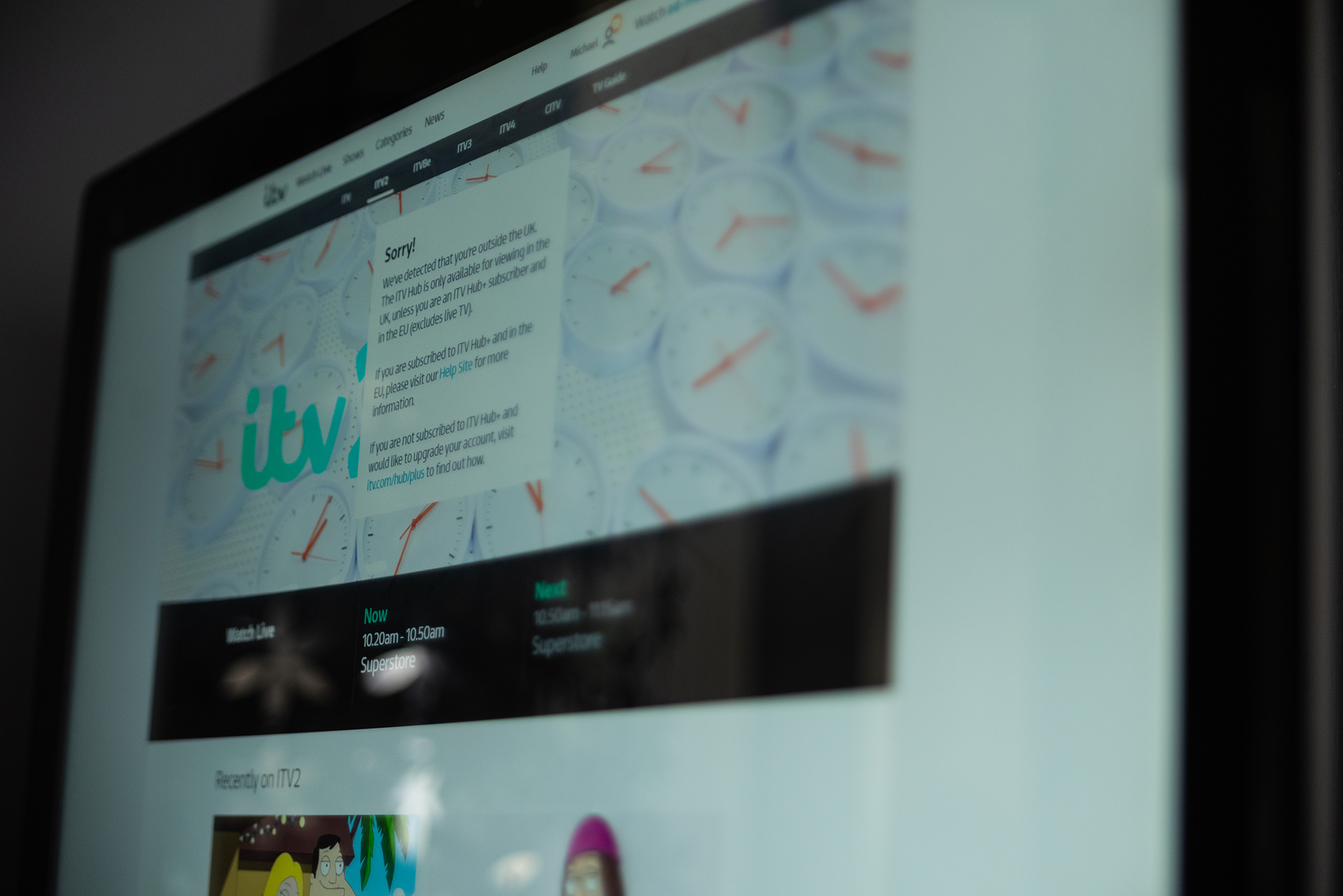 This method also works if you want to watch BBC iPlayer in the US.
Why You Can't Watch ITV Hub in the US in the First Place?
It goes down to rights to content. ITV Hub has the likes of Family Guy where it runs on FOX in the US. Someone else in Ireland has rights to it, and that all plays a role as far as the showing of content goes because ITV has rights to show most of its content, only to the UK audience.
Which is why you can't watch ITV Hub in the US.
To Watch ITV Hub in the US, You Need to Be in the UK by Being There Virtually.
That's all that's needed to watch ITV Hub in the US.
Currently, ITV thinks that you are in the US.
A VPN will allow you to change your location to be in the UK, or anywhere else for that fact.
And that's how you watch ITV Hub in the US.
The problem? That, not all VPN services work with ITV Hub.
What's the Best VPN to Watch ITV Hub in the US?
It's a VPN that doesn't just work with ITV Hub in the US.
You aren't going to invest in a VPN just for one service. You want it to work with BBC iPlayer, you want it to work with DAZN, and UK Netflix.
If you are going to get a VPN, you should aim for a VPN that will support all the other services that you will use.
Exactly what PrivateVPN does. PrivateVPN doesn't have the most servers on the planet. That's not what PrivateVPN is about though. We care about the quality of the servers we provide rather than quantity. That's why our servers work with so many services and consistent speeds.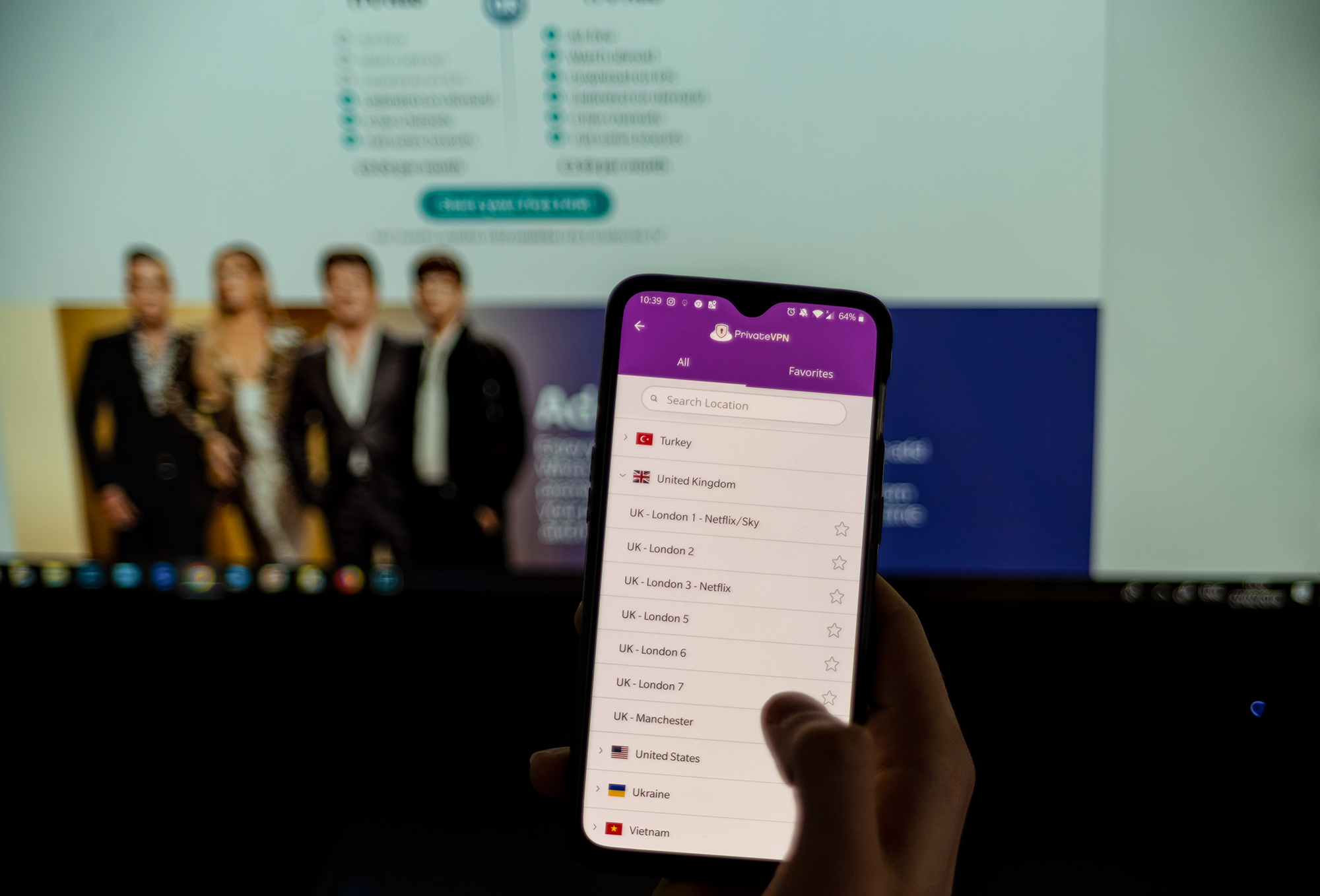 In fact, we support the most Netflix regions on the market. Even though some of our competitors have a lot more than our 100+ servers. The reason? As we are far more about quality than quantity. Big numbers of servers for sure will make you interested, but will those numbers make you satisfy when most of those servers are of no use due to not working with the services that you want to watch?
Comparitech did the Netflix test that concluded that we offer the most support. The test consisted of over 5,000 tests around Netflix region support as far as VPN services go. PrivateVPN came best in that. You might think that you don't need a VPN for Netflix since you are in the US, and you are mostly right, but every country has something exclusive, and even though you have the most Netflix content, you are still missing out on some great shows and movies, like Power for instance which is up to date on the Netflix in the UK, but not in the US.
That's How You Watch ITV Hub in the US
It's not hard at all, you just need the right tool so that you can trick ITV into thinking that you are in the UK.
Found this helpful? Make sure to check out our blog where you will find other useful content regarding unblocking blocked content.
Written by Michael Smolski.