How to Get DAZN Canada Outside of Canada
DAZN Canada? It's the most sports packed DAZN out there. You get the Premier League, you get the Champions League, you get the Championship, and much more, with DAZN Canada also being the only English speaking DAZN apart from the much less feature-packed, US DAZN.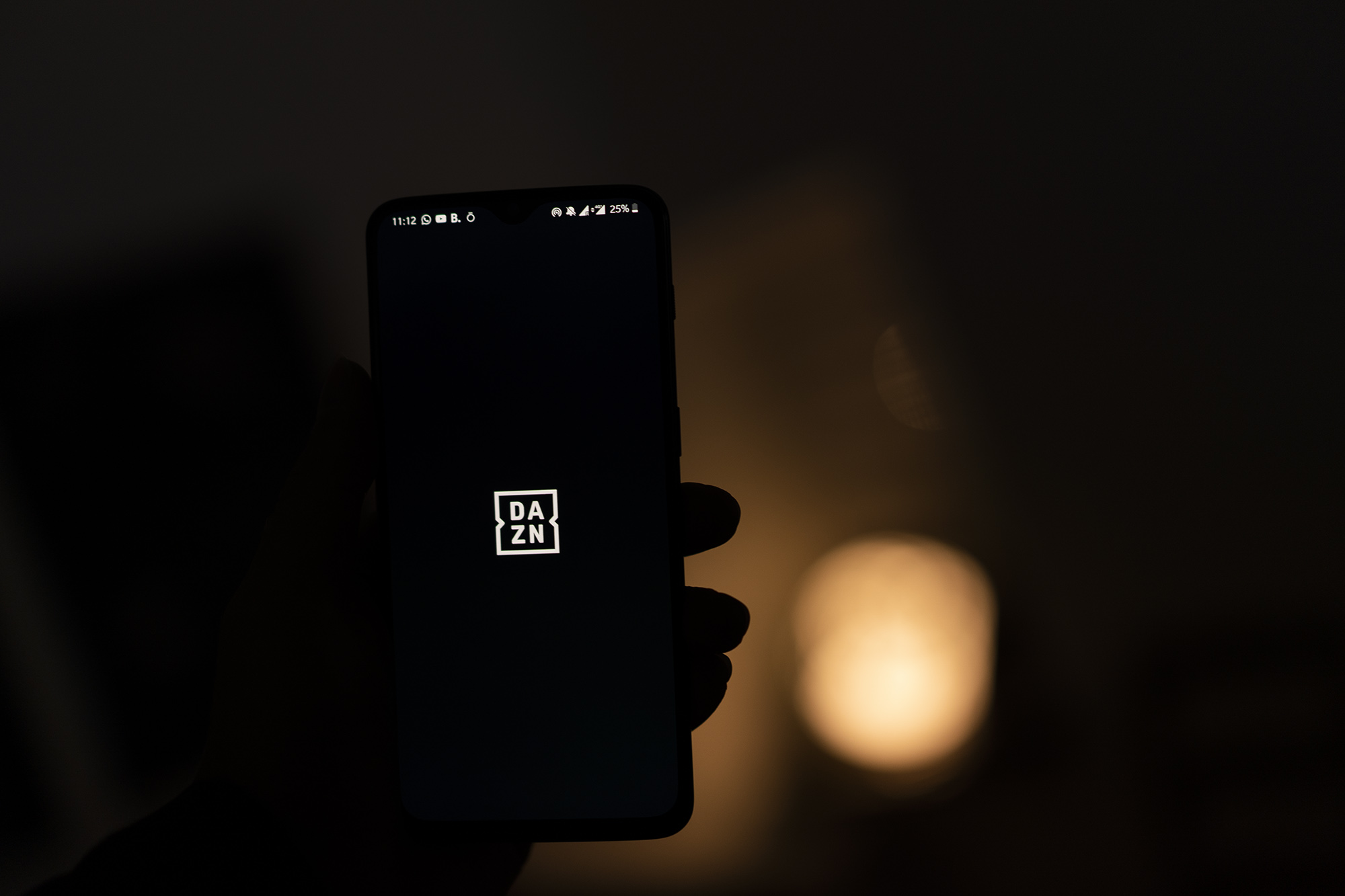 That's why in this guide, we'll show you how to get DAZN Canada outside of Canada, whether you already have DAZN and are looking to access more events, or whether DAZN doesn't work in your country at all.
...And well, DAZN is planning to launch worldwide very soon, but most regions will be limited to boxing, and well, DAZN has much more to offer if you connect to the right regions.
What's Needed to Get DAZN Canada Outside of Canada
There are 3 major steps to get DAZN Canada.
You need to make DAZN think that you are in Canada.
A DAZN account is needed if you don't already have one, and that requires the right card issued in Canada. (We have a great solution for that.)
You need to download the app on your mobile device. (Probably optional at the time you are reading this guide.)
Making DAZN Think You Are in Canada
For this step?
You need to be in Canada virtually...
So you probably know a VPN comes into play here.
What you may not know is that connecting to a Canadian server won't automatically make DAZN work.
It's not as simple as that.
See, entertainment requires the right servers.
That's because platforms like DAZN need to make efforts to prevent DAZN from working in countries where it is not supported.
Why?
As the rights to sports cost a TON, and if someone gets DAZN over a different platform in their own country, DAZN can get in trouble over that. And that's why it needs to make efforts to make DAZN Canada not work outside of Canada, and the same applies to all other DAZN regions.
And this is where PrivateVPN comes in as a service that focuses on quality rather than quantity.
...Meaning it supports DAZN locations like Canada, as well as the US, Germany, and Italy.
PrivateVPN comes with a 7-day free trial with no need for a card so that you can test it out. Simply provide your email and password of choice, download the app, and connect to one of the DAZN Canada servers.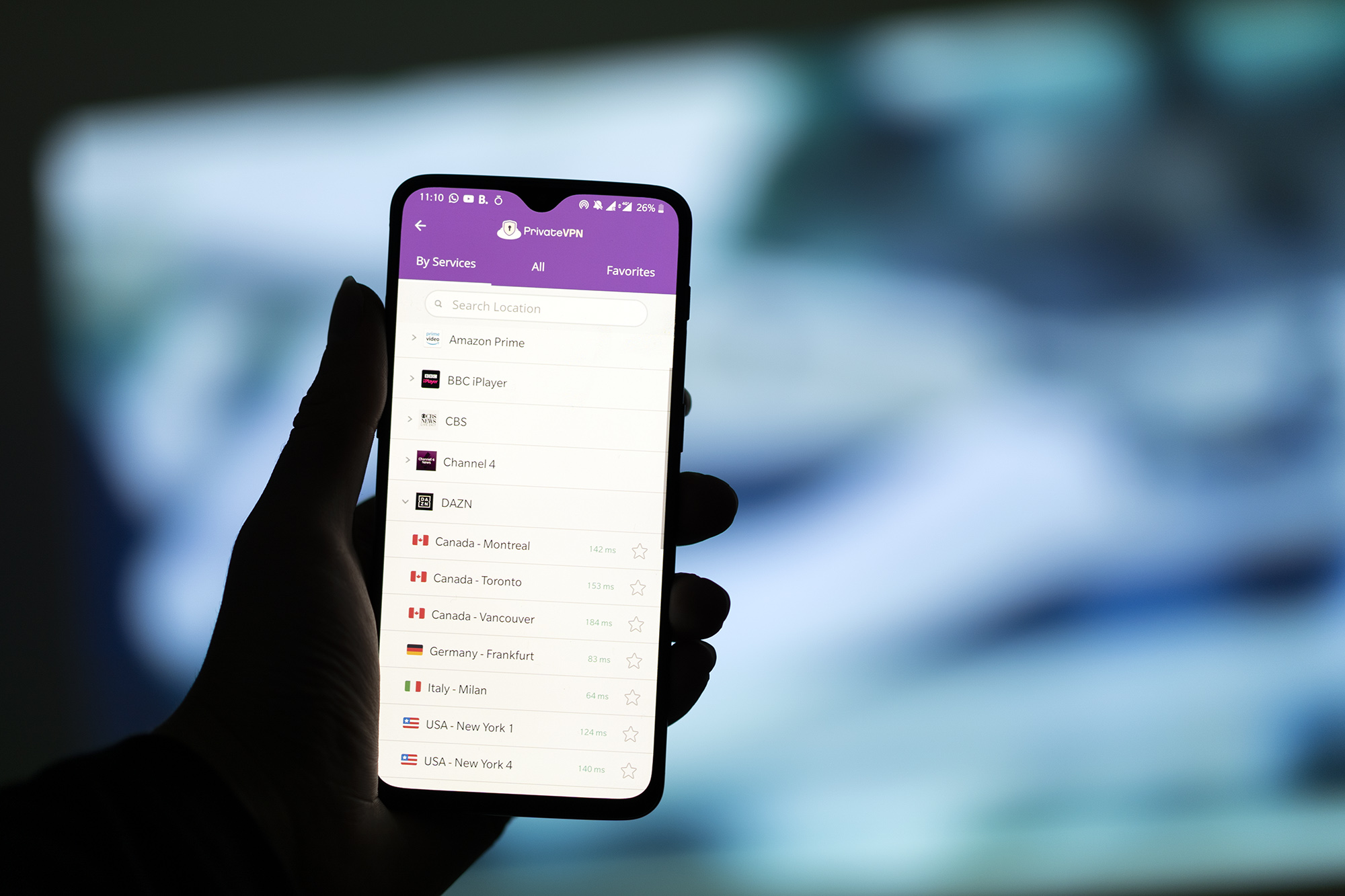 ...But now into the hard part. Getting a DAZN account.
Creating a DAZN Canada Account
The great thing about DAZN launching worldwide (hopefully at the time you are reading this) is that soon you won't have to go through the complex steps of registering for DAZN, and will instead only need to connect to a VPN to switch your DAZN location.
...For now, though, here's what you will need to do to bypass DAZN's geo-block.
There are two great methods.
The first one consists of trying out Revolut. If you already have an account, in the past, we tested the Revolut cards, and they worked with DAZN. We can't guarantee that's a 100% accurate method at the time you are reading this, though.
A method we know will work for everyone, though?
Creating a DAZN account via either your Android device or iPhone/iPad.
Why? As both of these platforms have their own payment platforms that don't have any of the blocks that DAZN has.
Getting a DAZN Account on Apple Devices
On Apple Devices you will first need to sign out of your iCloud account.
When you do that, create a new one, with your location set to be in Canada.
That will allow you to download the DAZN app.
Once that's done, while connected to a DAZN Canada server with PrivateVPN, create a DAZN account, and sign up for a subscription directly from the phone.
...And that's it.
Of course, once you do this, you can sign back into your old iCloud account.
PRO TIP: It's important that you don't just switch the region of your current account. That would result in you losing everything.
Getting a DAZN Account on Android Devices
The steps on Android devices differ slightly.
On Android devices, instead of creating a new account, you need to change the settings of your current account.
To do that, while connected to a DAZN Canada region with PrivateVPN, open up your Google Play Store, and click on the 3 bars on the top-left of the screen, followed by going to Account.
If connected to a Candian region, you will see an option to switch the region of your Play Store.
Do it, restart the Play Store, and you should now be able to download DAZN.
...And when you do, sign up for an account directly from the app, and that way, you will bypass DAZN's payment blocks.
DAZN Canada on a TV?
DAZN is a great platform because it makes it easy to watch matches and events while on the go, but ultimately, most of the time, you are getting DAZN because you want a great way to watch sport at home, and don't want your standard TV Subscription.
What are your options when it comes to that?
Well, we'll just say that there's not as many as one would think.
Most smart TVs don't support VPN services. Neither do platforms like Apple TV, Chromecast, or even Roku.
The two best options?
A standard HDMI connection method.
The Amazon Fire TV Stick.
The Fire TV by Amazon? It's one of the only platforms that support VPN services, making it the most useful entertainment platform out there.
...But for many, connecting a laptop via HDMI will be the simplest.
Our favorite way to do it, though?
A projector + HDMI + laptop.
The BENQ TK850 comes with a sports mode + up to 250" screen.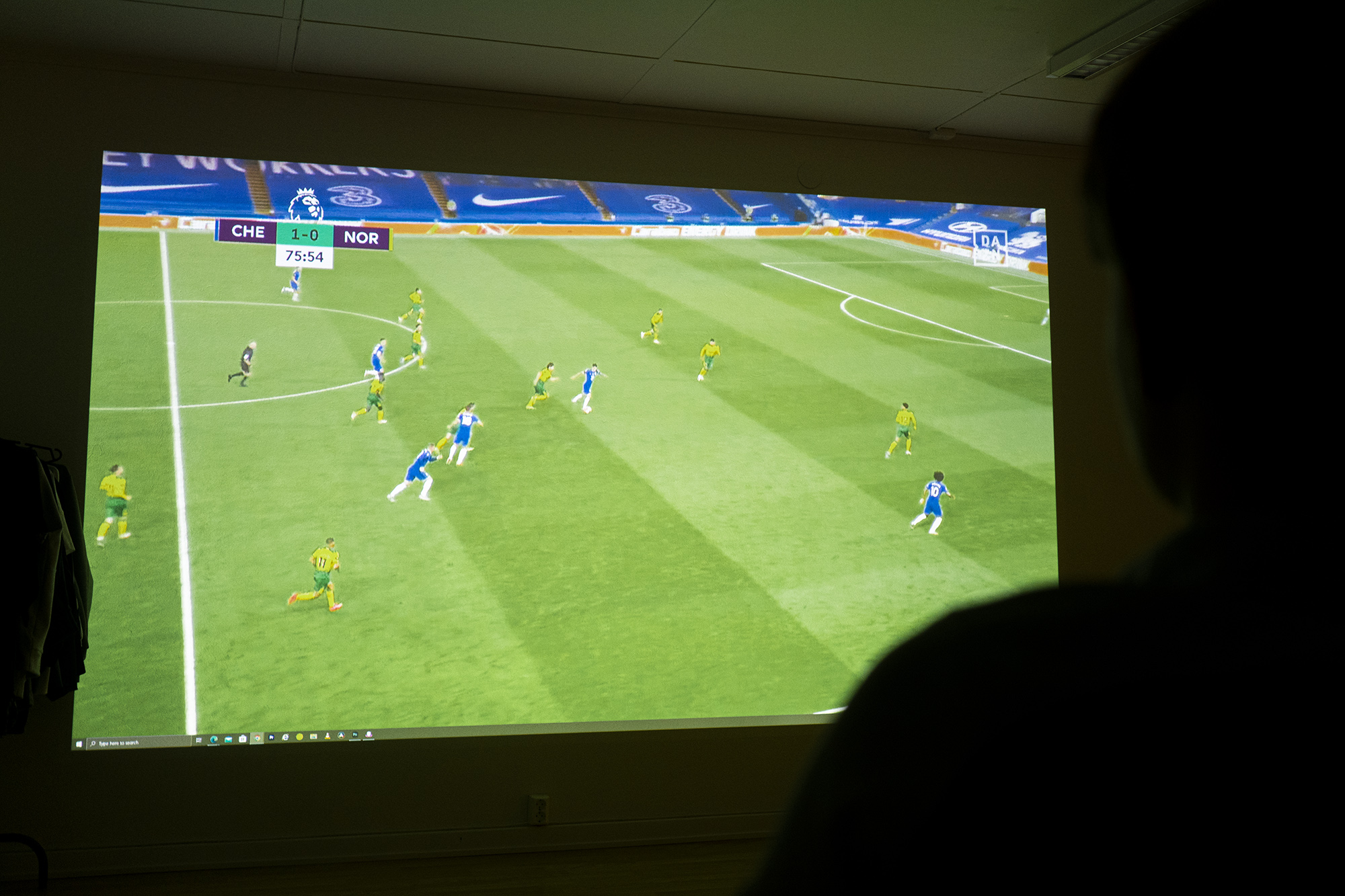 ...If you want to be known for hosting epic sports nights, a projector + VPN + DAZN = fire
As far as the Fire TV is concerned, though, if you just got one, select for your region to be in one of the DAZN supported regions to download the app.
If you already have one, here's how to change your region:
Go to your current Amazon account in the web browser.
Press on Accounts & Lists, followed by Manage Your Account and Content.
Change your region to be in a DAZN supported region.
Now go to your Amazon Fire TV device. Press on Settings and My Account.
Deregister and sign back into your Amazon account.
Download DAZN.
That's How to Get DAZN Canada
DAZN Canada? It solves the major issue with sports. With that being availability.
DAZN makes things more affordable and accessible, without you having to get silly TV Subscriptions.
And that's why it's a platform that's changing sports.
Written by Michael Smolski.
Disclaimer: While PrivateVPN has supported DAZN for years, due to the nature of the platform and the efforts it needs to make, it's not able to guarantee non-stop 100% of the time support, at all given times. No service can guarantee that.