How to Watch ESPN Live (in 2-Steps)
Want to watch ESPN live? For $4.99 you can get ESPN+ which will allow you to watch ESPN live. That means UFC, that means Serie A, and yes, many other leagues and sports. The catch? You can only watch ESPN live in the US as ESPN+ is not available outside of the US.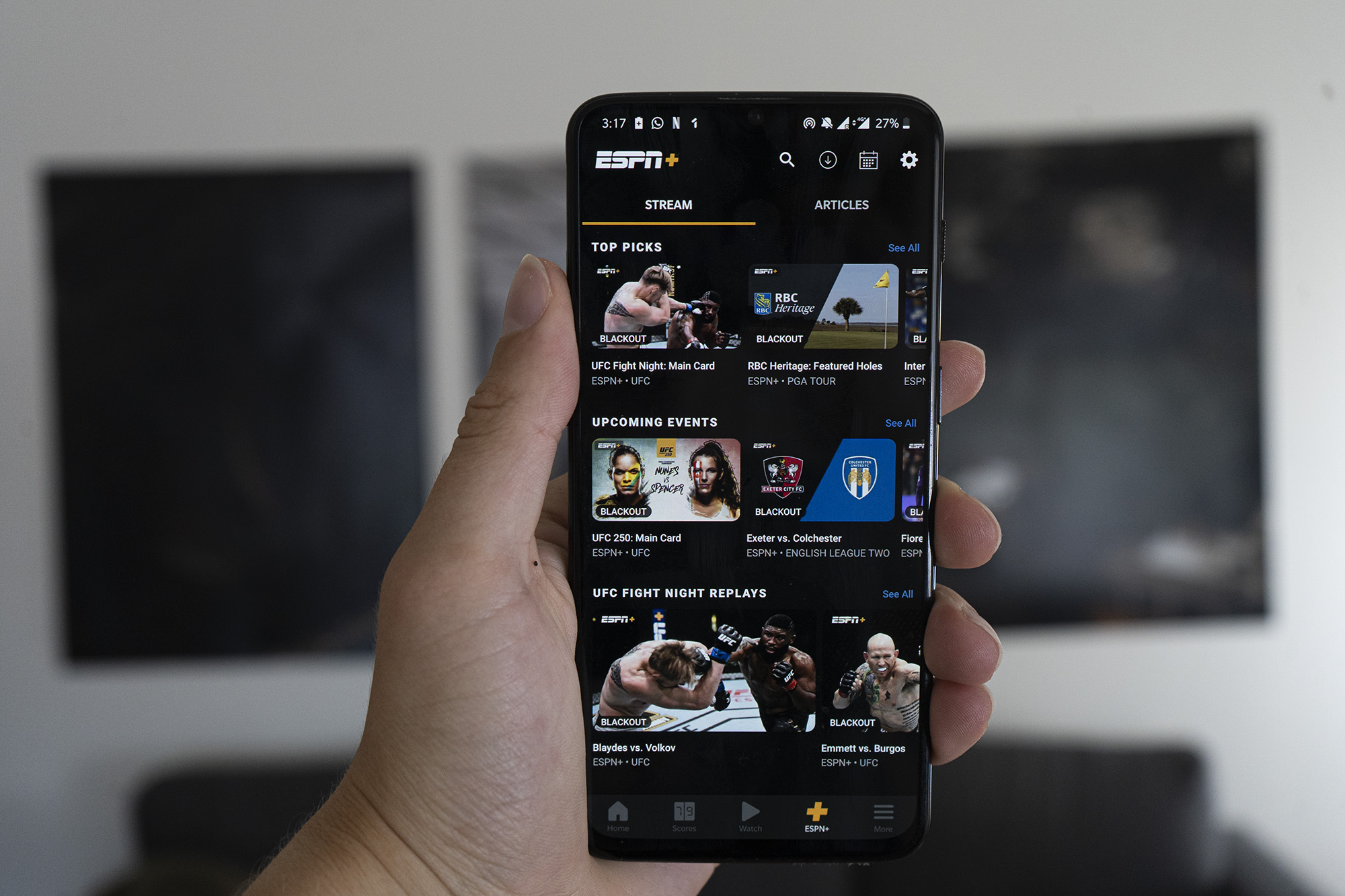 In this guide, we'll show you how to watch ESPN live, everywhere on the planet, in 2 steps.
What Needs to Happen So You Can Watch ESPN Live Everywhere
Since ESPN live is only available in the US, you will need to make ESPN+ think you are in the US.
Apart from that, since ESPN+ is a paid streaming platform, you will also need to create an account, and that's where watching ESPN live gets more complicated, as you do traditionally need a card issued in the US for that.
We do have solutions for that as you keep reading, though.
Making ESPN+ Think That you are in the US
The reason behind why you need to make ESPN think you are in the US is the fact that ESPN simply doesn't have the rights to show you ESPN+ outside of the US.
Other platforms across the world already have rights to show certain leagues and events such as Serie A.
If those rights are exclusive, ESPN+ can't show you that sporting event in the region where someone has the rights to show it.
...And that's why ESPN+ is only available in the US, and why to watch ESPN live, you will need to make ESPN+ think you are in the US.
How do you do that?
By using a VPN to change your location virtually.
So you just connect to an American server and that's it?
Well, it's not quite that simple.
When it comes to entertainment, it's not enough to just change your location virtually.
That's because platforms like ESPN have to make efforts to prevent VPN services from working, and they do a very good job at it.
...And a lot of VPN services make their job easy by focusing on quantity over quality.
This is where PrivateVPN comes in as a service that won't offer you thousands of servers in the world, but will instead offer you several hundred servers of quality, that will allow you to unblock services like ESPN+.
Sign up for the 7-day trial with no need for a card, connect to an ESPN server, and just like that, you have made ESPN think you are in the US, putting yourself much closer to watching ESPN Live.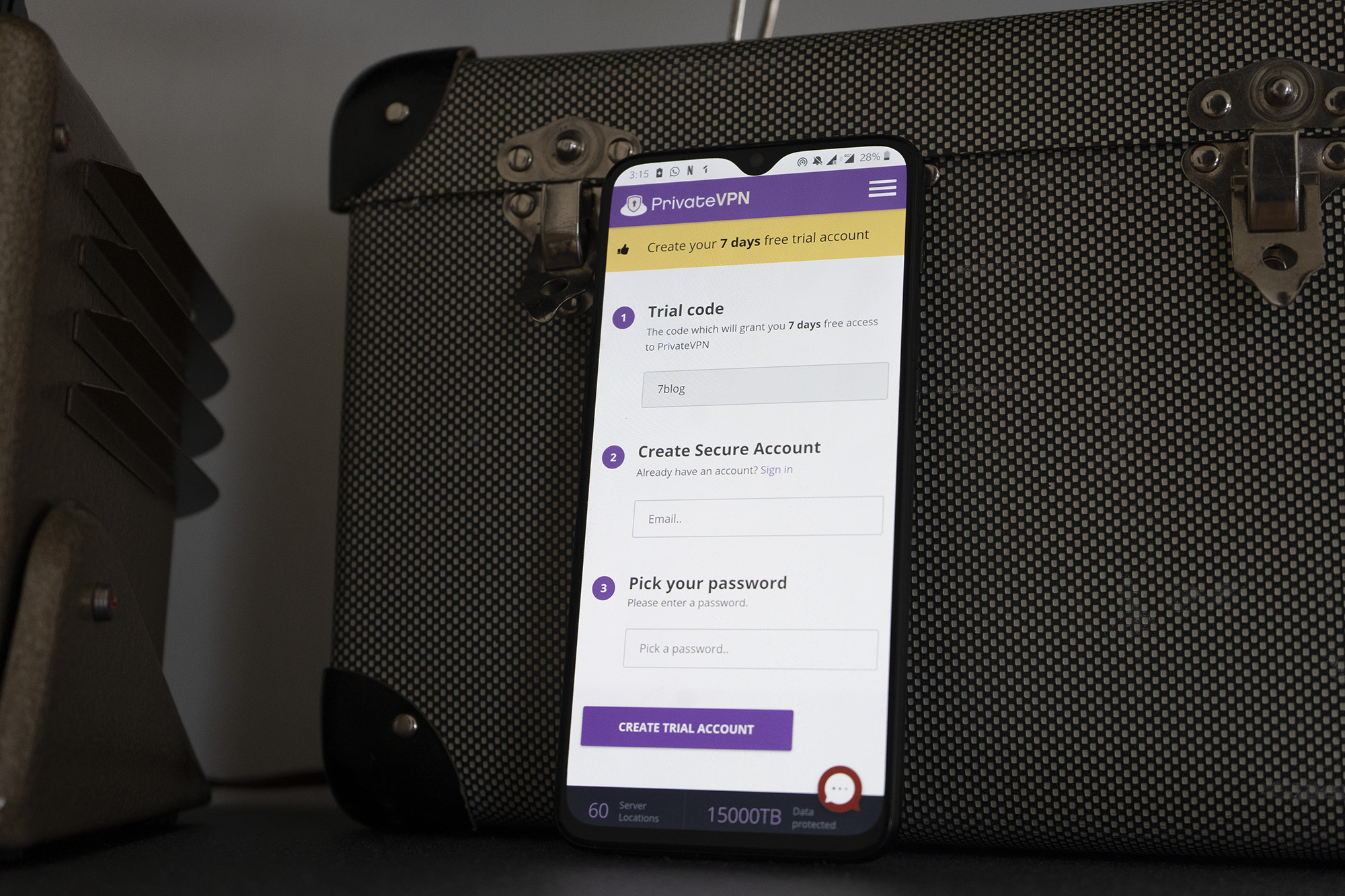 Getting an ESPN+ Account and Subscription to Watch ESPN Live
The great thing about platforms like Netflix is that once you have a subscription and use PrivateVPN to unblock servers, that's it. Just like that you have access to whatever Netflix region you want.
It's not quite as simple as that with ESPN+.
See, ESPN+ requires you to get a subscription by using an American issued card.
How do you go around that? There are a few methods.
Here are the two best ones⬇️⬇️⬇️
Get Revolut. Revolut is an online bank that we have tested for working with ESPN+ in the past. It's super quick to set up online.
Sign up for ESPN+ on your mobile device.
Why the mobile device? As both Apple and Google handle payments for services themselves.
Here's how do to it so you can watch ESPN live with a subscription:
ESPN Subscription on Android Devices
Connect to an ESPN+ server with PrivateVPN.
Open up the Play Store and click on the 3 bars that show on the top left of the screen.
Click on Account, and now when you see the Play Store giving you an option to switch to the US store, do it.
Restart the Play Store.
Register for an ESPN+ account from your phone via the ESPN app.
By applying this method, you will be able to create a premium ESPN+ account.
When creating an account, remember to use an American zip code. You can find plenty of them on the internet.
ESPN+ Account to Watch ESPN Live on Your Apple Device
On Apple devices, instead of changing the location of your app store, you need to create a new account.
Sign out of your current iCloud account.
Create a new account based in the US.
Sign up for ESPN+ and watch ESPN live.
The ESPN app is available in both app stores without a need to do anything, so it's just about downloading it, and creating an account by using these steps.
Of course, remember that you need to use a VPN to make this work.
Can You Watch ESPN Live on a TV With These Steps?
The problem with most smart TVs and even platforms like Apple TV, Chromecast, or Roku, is that VPN services aren't supported on them.
...But there are ways to make ESPN Live work on TVs.
The easiest way? Get an HDMI cable and connect your laptop to a TV.
The most practical?
Either get an Android TV, or our recommended platform, the Amazon Fire TV Stick.
The Amazon Fire TV Stick supports VPN services meaning you can watch ESPN live while on it.
Written by Michael Smolski.
Disclaimer: PrivateVPN, while supports ESPN+, and has for years, due to the nature of services like ESPN having to take measures against VPN services, is not able to guarantee, non-stop 100% of the time support at all given times. No service can guarantee that.