How to Watch BritBox in France
Looking to watch BritBox in France? Just like almost everyone else, you will get the "Unfortunately, BritBox is not currently available where you are" message. In this guide, we'll show you how to change that so that you can watch BritBox in France or anywhere else for that matter.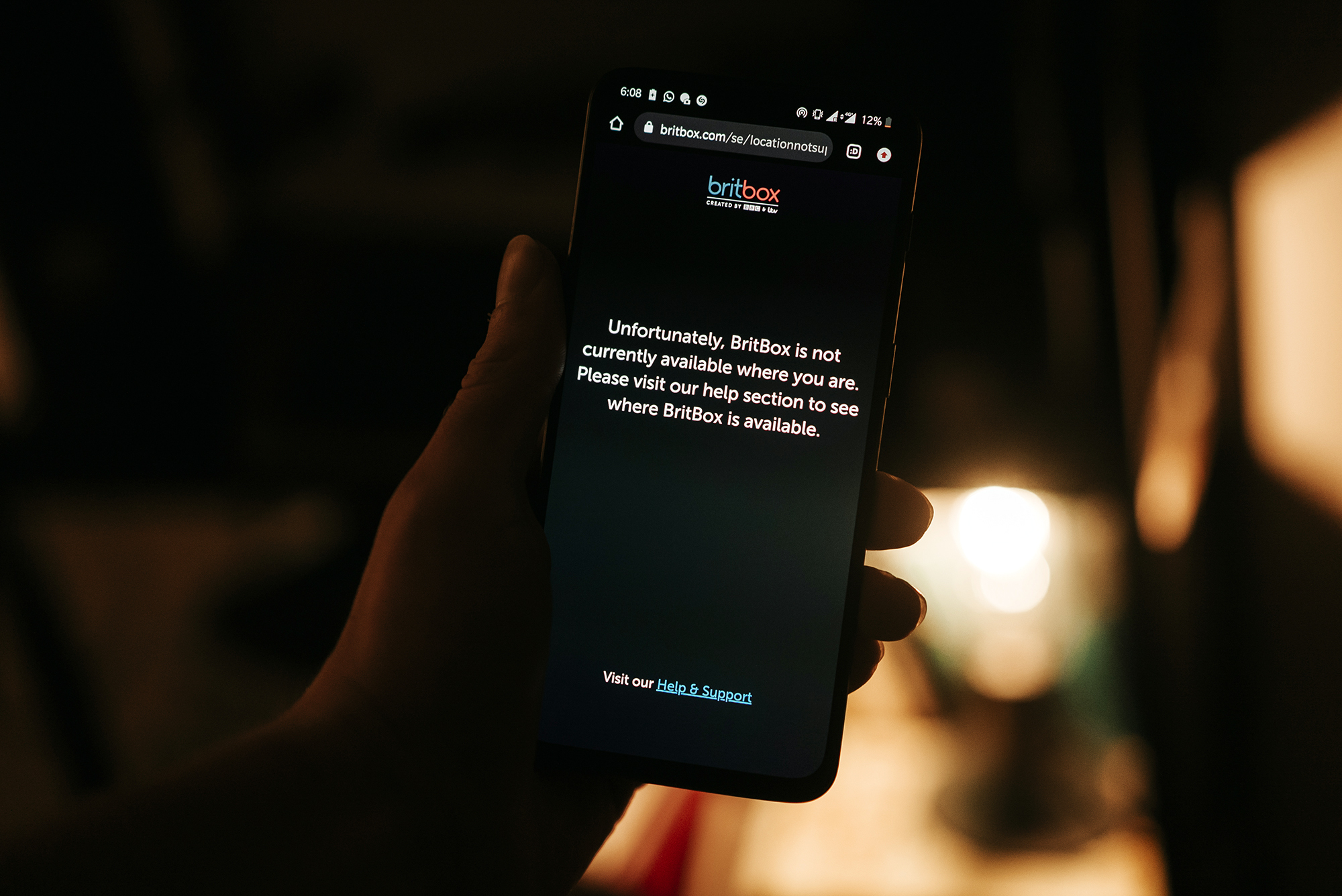 ...And yes, we'll also cover how to create a BritBox account if you don't already have one, as it's not that simple if you don't live in the UK.
...But first...
Why You Currently Can't Get BritBox in France
BritBox? It's a platform created by both BBC and ITV, with its target audience being the UK, with a goal of brining the best UK content into one place.
The platform itself consists of both BBC, ITV, Channel 4, Channel 5, and 4 Film content.
These platforms? They naturally create a lot of their content. Doctor Who, Peaky blinders, EastEnders, and much more.
...But just because you create something doesn't always mean that you can show it to everyone.
In the case of the platforms mentioned, they sell the rights to their best content so that other platforms can show it in other regions, which makes much more economic sense.
As a result, these platforms aren't able to show their content everywhere.
This is why you are searching for a way to get BritBox in France.
Step 1: Make BritBox Think You Are in the UK
This is the first step to unblocking any streaming service that's not available in France.
In this case, you will need to look like you are in the UK.
To do that, you will need to change your virtual location to be in the UK.
And that's where VPN services come in.
VPN services? They allow you to change your virtual location with just a few clicks.
However, it's not quite as simple as connecting to a UK server and watching BritBox as streaming services have to make efforts against VPN services, so they don't get in trouble for breaking agreements.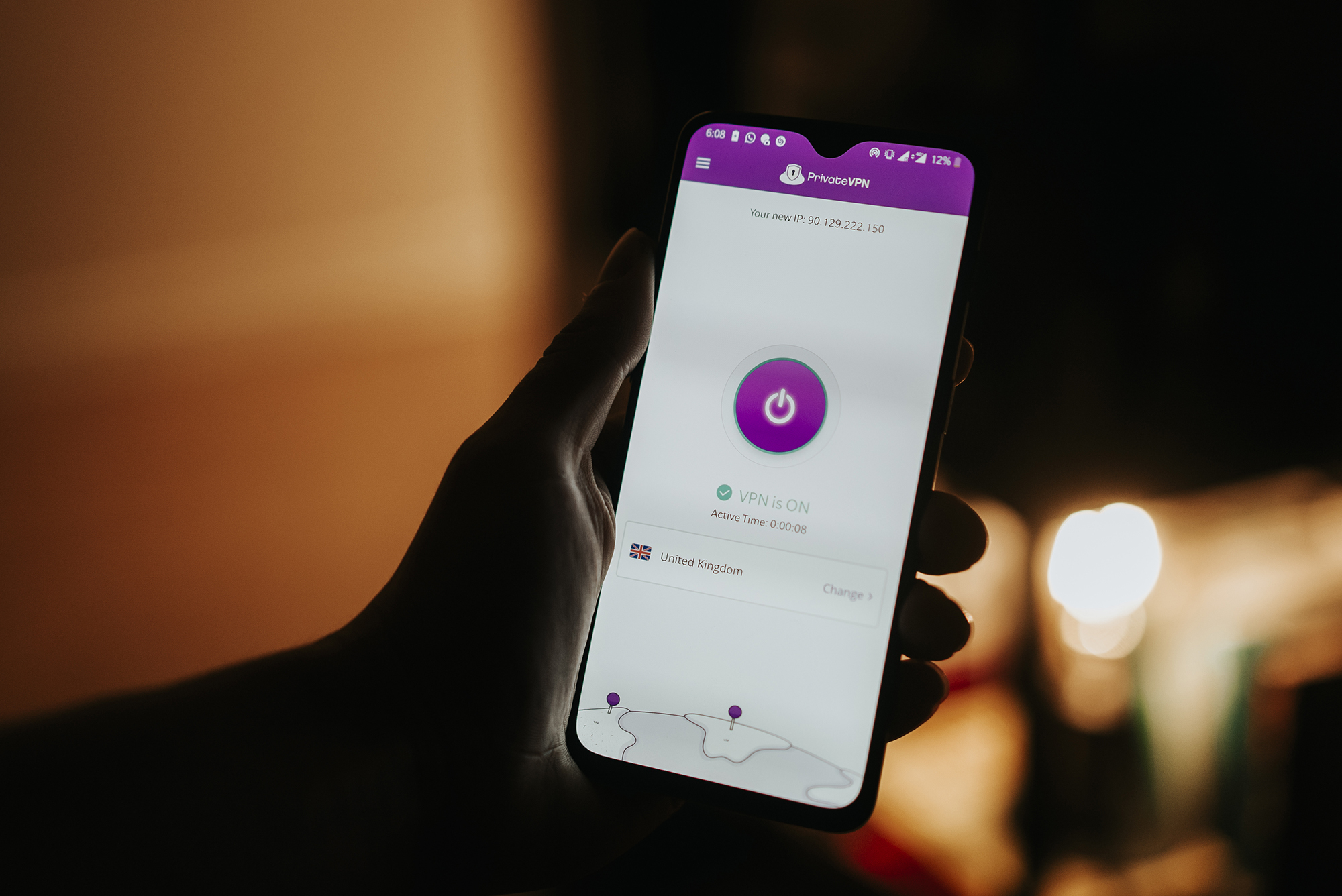 And that's where PrivateVPN comes in as a streaming service with a focus on unblocking blocked streaming services by focusing on quality rather than quantity.
What do you need to do to make BritBox think you are in the UK?
Create a PrivateVPN account.
Download the PrivateVPN app.
Connect to a UK server.
If you have a BritBox account already, then that's it.
...Otherwise, unless you have a UK card, there are a few extra steps that you will need to take to create a BirtBox account that we will go over now.
Step 2: Creating a BritBox Account in France
Creating a BritBox is mostly straightforward.
You put in the name, the email, and all that usual information.
...But you do need a UK-issued card to make BritBox work in France.
To get BritBox in France, you need a UK-issued card.
...But there is a trick for that.
It's to sign up for BritBox via the BritBox app on your phone. Why? As Google and Apple take care of the payment on mobile apps.
Meaning no payment issues.
But to make this work, you will need to change the location of your app store.
How to Create a BritBox Account on Android Devices
Connect to a UK region using PrivateVPN.
Click on 3 bars on the top-left of the screen in the Google Play Store.
Go to Account.
Google will now give you an option to switch your location to be in the UK.
Do it and go back to Account.
Confirm your change followed by restarting the Play Store.
Download the BritBox app.
Create a BritBox account directly from the app.
How to Create a BritBox Account on Apple Devices
Sign out of your current iCloud account.
Create a new one with your location set to be in the UK.
Download the BritBox app.
Connect to a UK server with PrivateVPN.
Create an account directly from the BritBox app.
Watching BritBox on a TV in France
It's not that easy to get BritBox in on a TV.
That's because most smart TV platforms and platforms like Apple TV, Chromecast, and even Roku, don't support VPN services.
And that's a big issue.
Solutions?
Connect a laptop to a TV via an HDMI cable.
Get an Amazon Fire TV Stick.
Amazon Fire TV Stick? It supports VPN services like PrivateVPN.
If you already have one, here's how to change your region to get the app:
Go to your current Amazon account in the web browser.
Press on Accounts & Lists, followed by Manage Your Account and Content.
Change your region to be in the UK.
Now go to your Amazon Fire TV device. Press on Settings and My Account.
Deregister and sign back into your Amazon account.
Download BritBox on your Fire TV.
If you just ordered an Amazon Fire TV Stick, create an Amazon account based in the UK.
That's How to Watch BritBox in France
BritBox is great. It offers the best of UK content in one place.
...And this is how to unblock it to watch it in France.
And the great news? The methods shared in this guide will allow you to unblock just about all streaming services that are not available in France with the help of PrivateVPN.
Written by Michael Smolski.
Disclaimer: While PrivateVPN supports BritBox, it cannot guarantee non-stop 100% of the time support at all given times. Since BritBox has to take measures to prevent people outside of the UK from watching, no VPN service can make guarantees like that.