How to Unblock ITV Hub in the US in 4-Steps
Want to unblock ITV Hub in the US? Without applying what we will share in this guide, you can currently only watch ITV Hub when in the UK or as of recent, in most other EU countries.
This is where this alternative method to unblocking ITV Hub in the US comes in. And the best thing about it is that it will also help you unblock BBC iPlayer in the US.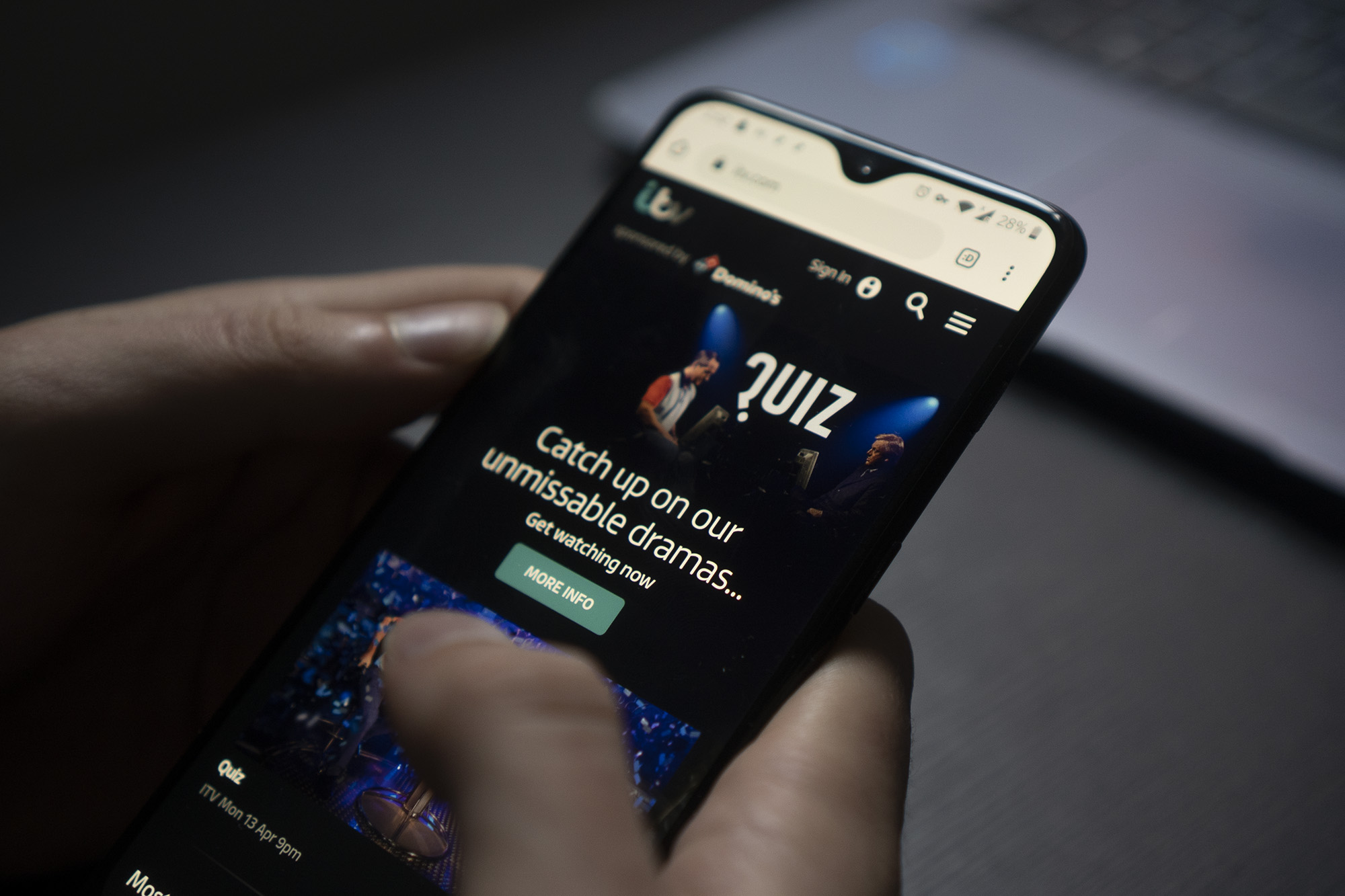 But first, let's talk a little bit about why you need to search for how to unblock ITV Hub in the US.
Why You Have to Search for How to Unblock ITV Hub in the Us
It simply goes down to rights to the content.
Companies pay to stream some of ITV's original content in Europe.
ITV doesn't own a lot of its content and thus pays other companies for it.
A great example of that is Family Guy.
It's owned by Fox which is owned by Disney, but because ITV pays for rights to it, it can show it in the UK.
Those rights? They don't apply all over the world.
It wouldn't make sense for FOX to give rights to its content around the world, including the US when it wants people to turn into FOX to watch Family Guy.
This is why services like ITV Hub and BBC iPlayer are not accessible in the US or anywhere else outside of the UK.
And yes, this is also the reason for why Netflix doesn't have the same content worldwide.
How to Unblock ITV Hub in the US
When you first try to access ITV Hub in the US, you will notice that you need to create an account for ITV.
That's the first step for unblocking ITV Hub in the US.
Creating an ITV Hub account is as easy as creating any other account, but you will need to to provide a UK zip code for this to work.
For that, you can use a random zip code generator.
The second step?
To verify your ITV account.
Once you do that, this is where the real step happens.
To unblock ITV Hub in the US, you need virtually change your location so that it looks like you are in the UK when in reality, you are in the US.
If you don't do that, you will have to deal with a "This video isn't available right now..."
And this is where VPN services come in.
VPN services allow you to change your location virtually so that you can, for instance, be in the UK when you are in reality in the US.
When it comes to streaming services, regardless of the service, it's not as simple as connecting to the UK server though.
You need a VPN that's also able to bypass the blocks of the service you are trying to access.
That's because platforms like ITV Hub need to have blocks in place to not break contracts regarding where they show certain content.
The result? That connecting to a UK VPN server doesn't automatically unblock ITV.
And this is where PrivateVPN comes in.
PrivateVPN isn't a service that you will hear about for a record-breaking number of servers. No...
It's a service that focuses on quality which is why it supports the most entertainment platforms out there, with much fewer servers available than of many VPN services out there.
You can try it out for yourself with a 7-day free trial with no need for a card whether you want to use it for ITV, BBC, or RTE.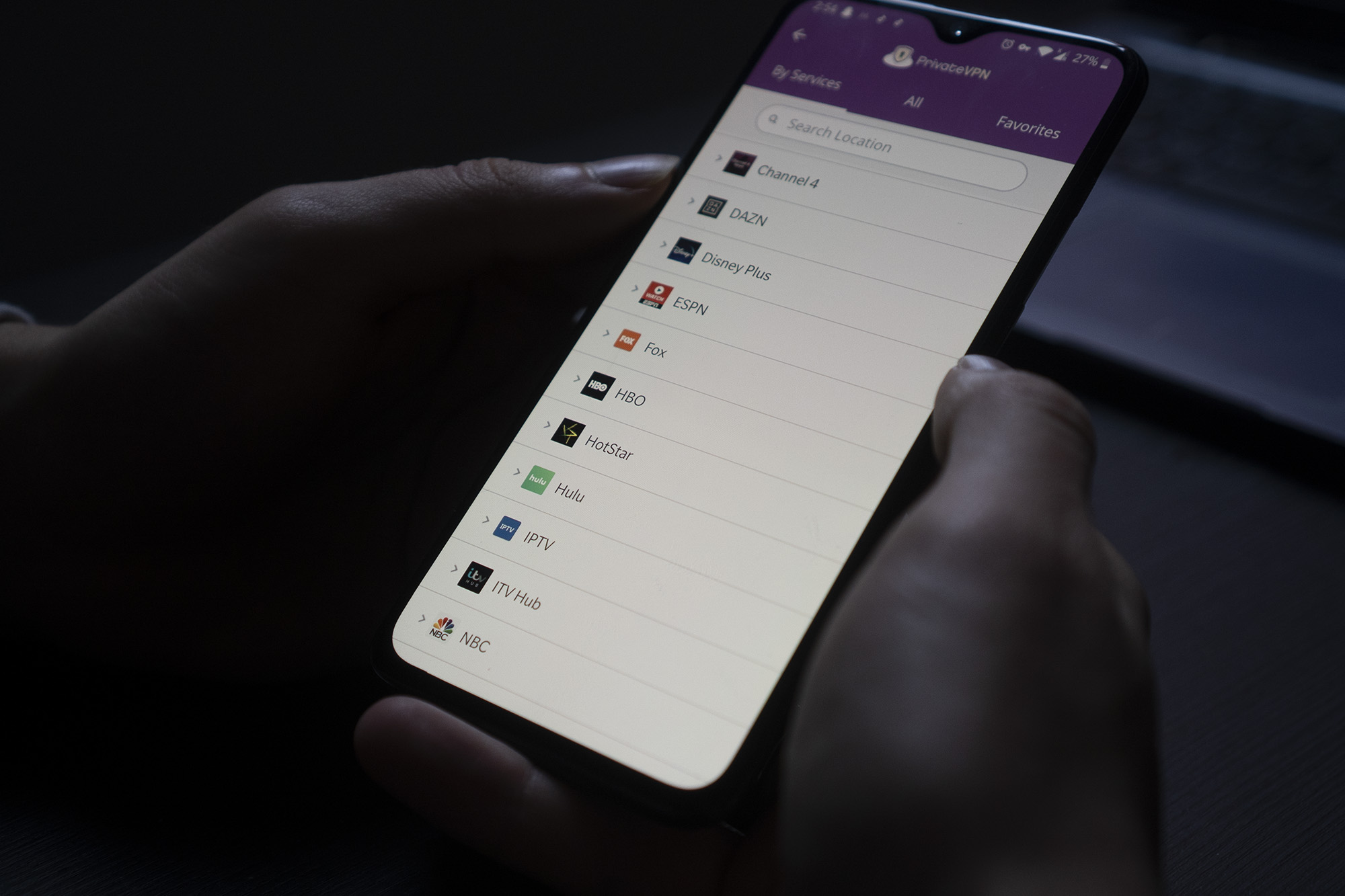 Simply connect to an ITV server, and just like that, you will be able to unblock ITV Hub in the US.
How to Unblock the ITV Hub App on Your Devices
The last step to watching ITV Hub? It's to unblock the apps which you can't currently download from your app store.
There is many ways around this situation as you can turn on desktop mode on your Google Chrome or simply download an APK file if on Android, but we'll show you how to download the apps.
ITV Hub on Apple Devices
Sign out of your iCloud account.
Create a new one with your location set in the UK.
Download ITV Hub.
Sign back into your old iCloud account.
The reason behind why you need a new account? As if you changed your region with your current account, you would lose everything.
ITV Hub on Android Devices
Connect to a UK location with PrivateVPN.
Press on 3 bars on the top-left of the screen in your Play Store.
Click on Account.
Switch your region to the UK.
Restart the Play Store.
Download ITV Hub.
ITV Hub on a TV?
The situation gets slightly more complicated when it comes to TVs.
That's because most platforms don't support VPN services.
Exceptions? Android TV devices and the Amazon Fire TV Stick.
Our recommendation? Either connect your laptop to a TV via an HDMI cable or get the Amazon Fire TV Stick.
Already got the Fire TV Stick and need to change your region?
Go to your current Amazon account in the web browser.
Select on Accounts & Lists, and then go to Manage Your Account and Content.
Choose for your region to be in the UK.
Go to your Amazon Fire TV device. Press on Settings and My Account.
Deregister and sign back into your Amazon account.
Download ITV Hub.
That's How You Can Easily Unblock ITV Hub in the US
Unblocking streaming services like ITV Hub or BBC is luckily much easier than unblocking a lot of services like Hulu in Europe.
And with PrivateVPN, you an unblock a ton more while at it whether it's getting more out of your Netflix, or simply also unblocking platforms like RTE Player.
Written by Michael Smolski.
Disclaimer: While PrivateVPN supports ITV Hub, due to the nature of services like ITV having to prevent VPN services from working, no VPN service can guarantee 100% support of ITV, at all given times.