How to Watch ESPN+ in New Zeland in 2020
ESPN+ is a huge streaming platform for live sports with an offer ranging from American football, UFC, to college sports, and an incredible price of $5.99 per month. The issue? That it's just available in the US. Well, unless you follow this guide on how to watch ESPN+ in New Zeland in 2020.
And frankly, it's very simple to watch ESPN+ in New Zeland in 2020. Here are the 2 steps needed for ESPN+ in New Zeland:
Create an account on ESPN+ with a card issued in the US.
Make ESPN+ believe that you are in the US.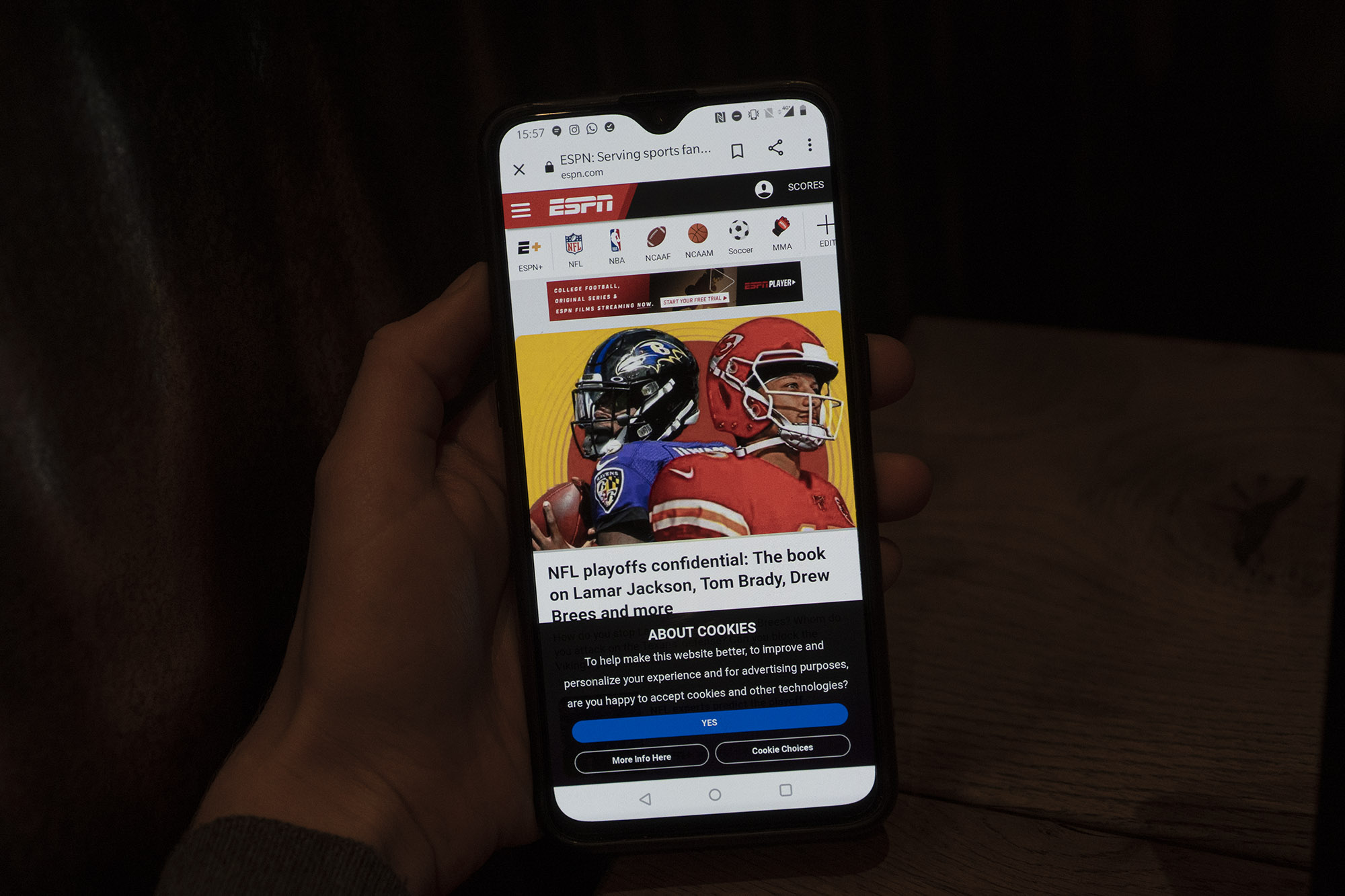 Unlike on some other platforms such as Hulu, there's no need to download the ESPN+ app by changing your location in your app store as the ESPN app works worldwide.
Making ESPN+ Think You Are Not in New Zeland
ESPN+ must see you in the US at all times when you are using it if you want to access ESPN+.
For that, you are going to virtually change your location.
Something that's allowed by VPN services.
The key here is to connect to a server that works with ESPN+.
Why is it important to make sure service works with ESPN+? As connecting to just any American server isn't enough.
Platforms like ESPN+ have to take measures against VPN services as otherwise, they are breaking contract agreements.
That's why you won't be able to use a fully free VPN service if you want to watch ESPN+ in New Zeland in 2020, just like you won't be able to use all paid VPN services.
And that's where PrivateVPN comes in as a service that works with all Disney owned services, while also offering a 7-day free trial that does not require a card. After the free trial, at times, you can get PrivateVPN for just as little as $3.82 per month.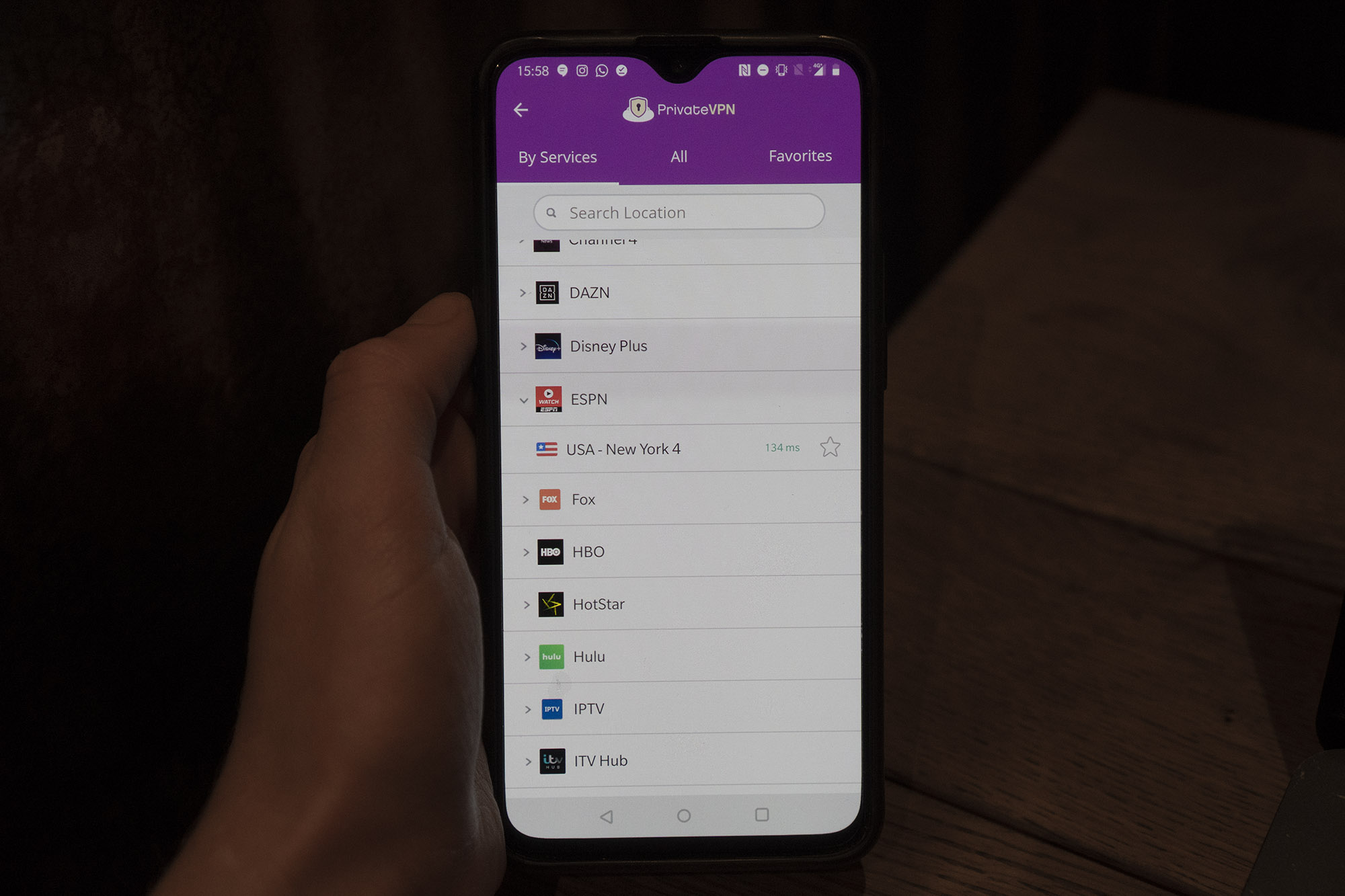 After you have a VPN account and can access ESPN+, you need to create an ESPN+ account, which is harder.
Creating an ESPN+ Account in New Zealand
To use ESPN+, you, of course, need an account, but unlike if you were singing up on Netflix, you need to have a card issued in the US.
There are several ways to go about it:
Sign up for Revolut, which is an online bank, and tested to work with ESPN+ at the time we tested it, which might not always be the case.
Ask a friend that lives in the US to help you set up an account.
Google for virtual or prepaid cards issued in the US.
The Revolut option is definitely the fastest and least complicated way that is trusted to work but isn't fully launched in New Zeland yet, unlike in Australia, so most will have to go for a different option.
...But before you go searching for virtual cards, how about you try out the cards you own. Sometimes they just work.
When signing up for an ESPN+ account, it's, of course, also important to provide an American zip code during registration.
As we already mentioned, ESPN+ does not require you to change your app store location so you can just download an ESPN+ app, and you'll be able to watch from there.
One Thing to Keep in Mind...
ESPN+ won't work on Chromecast, Apple TV, Roku, and most Smart TVs as far as New Zeland is concerned. The reason for that is because these types of platforms don't support VPN services. But there are other solutions to this problem.
To watch ESPN+ on your TV, we recommend getting an Amazon Fire TV Stick, which supports VPN services and will work with ESPN+. It is an affordable and very simple option. All you need to do is buy the stick, connect to the TV, download the VPN app, and you are all set. Otherwise, you can connect to the other devices by installing a VPN on your router, although we do not recommend that options as most routers aren't able to handle this resulting in slow speeds.
Written by Michael Smolski.
Disclaimer: ESPN+ has to take measures against VPN services for contract reasons it has signed. As a result of that, PrivateVPN cannot guarantee just like all other services, cannot guarantee that every server will work with ESPN+ at all given times.