How to Watch The Mandalorian in Ireland (Star Wars TV Show)
If you saw that baby Yoda, you know you need to watch the Star Wars TV show, The Mandalorian. Except, Disney+ is not available in Ireland yet. There is a way to watch the Mandalorian in Ireland though, and we are going over this in this guide, as frankly, this Star Wars show is worth watching.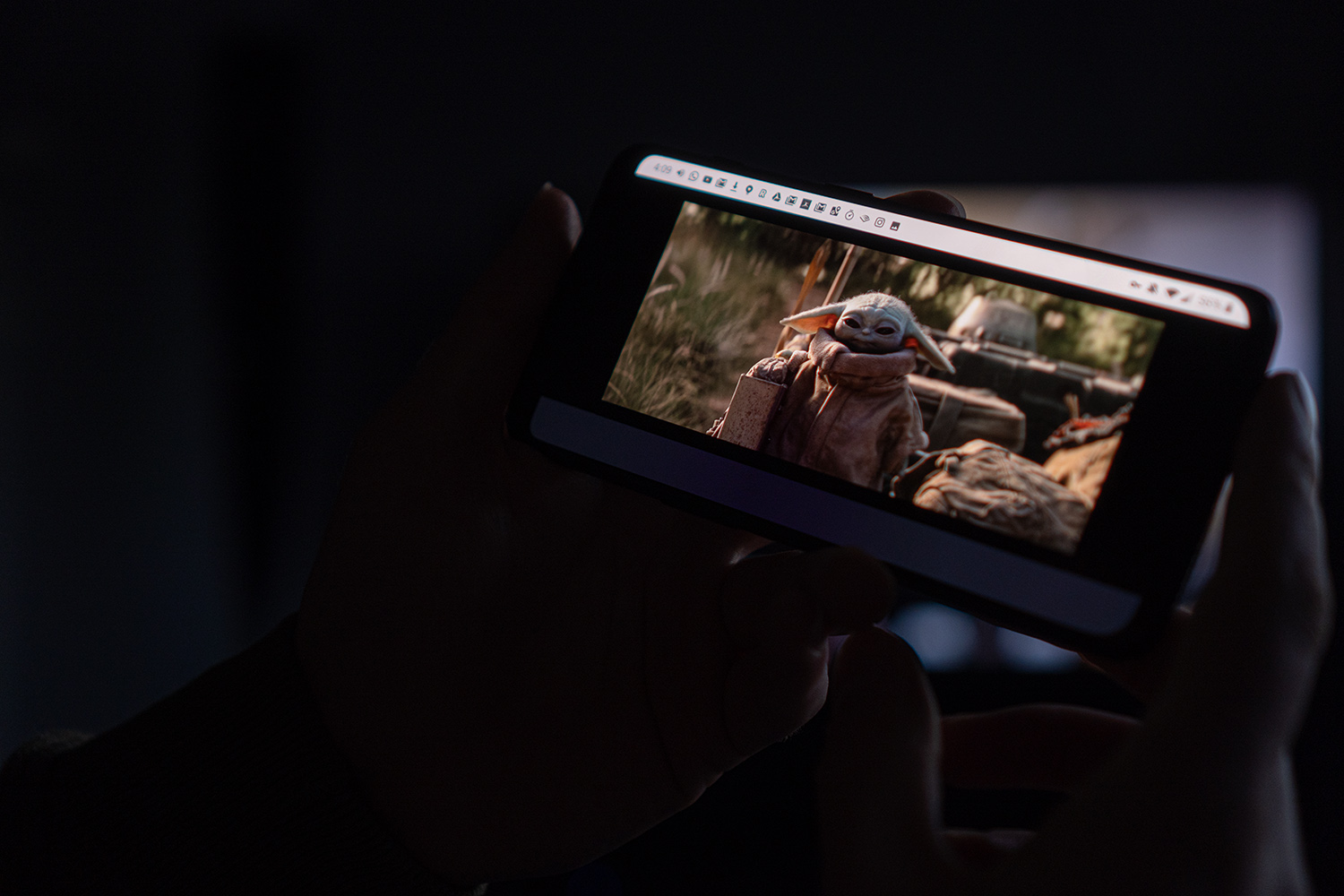 What Needs to Happen so You Can Watch Mandalorian in Ireland
The only way to watch The Mandalorian in Ireland or any future Star Wars TV shows is by you having Disney+ in Ireland. Can you easily get one? With some patience and this guide, yup.
There are ultimately 3 steps to apply if you want to watch The Mandalorian in Ireland.
Disney+ needs to think that you are in a supported region.
You need the right card that works with Disney+.
Lastly, you need the app, although there are ways around that too.
Watching the Star Wars TV Show Starts with Making Disney+ Think That You Are in the US
The US isn't the only platform that supports Disney+, but the only one that works with what we are about to mention, plus also the easiest one as far as step 2.
Right now, in Ireland, you can't watch The Mandalorian on Disney+ simply because Disney+ is able to tell that you are in Ireland.
But what if it wasn't able to do so?
If you can virtually change your location to be in the US, that's the problem of location solved.
And that's where VPN services come in.
VPN services known as Virtual Private Networks allow people to change their location to be anywhere in the world, with the only limitation being where the servers of the service you are using are. Except, it's not how many servers a VPN service has that matters when it comes to watching The Mandalorian, but the quality of servers that matters.
Why? As all streaming services make efforts to prevent VPNs from working, mostly due to rights. The thing about Disney is that it owns Disney, Fox, Marvel, National Geographic, and many many more, meaning it has tremendous rights to epic content such as Avatar. Except, all of these platforms are getting paid for giving away rights for other companies to stream or publish their content. And until these contracts fully run out, countries like Ireland won't be able to watch the likes of The Mandalorian.
And this is where PrivateVPN comes in.
PrivateVPN just like it's able to unblock Disney owned Hulu and ESPN+, just like it's able to unblock BBC iPlayer, is also able to unblock Disney Plus so that you can watch the Star Wars TV show in Ireland, by focusing on fewer servers, but on quality, instead.
There's a 7-day risk-free trial that doesn't even ask for a card to sign up for a PrivateVPN so you can try it out. Disney+ also has a 7-day trial, so that if you end up not liking it, although we bet you will love it, you can cancel.
...Except, unlike most guides would suggest, that's not enough to watch The Mandalorian in Ireland.
A VPN is only half the battle.
Signing up for Disney+ in Ireland is the real issue, just like anywhere else where Disney+ isn't around.
How to Create a Disney+ Account to Watch the Mandalorian in Ireland
Hulu and ESPN+ make it easy as we discovered that the Revolut bank that you most likely already use works with those platforms, or at least did at the time we tested those platforms.
Not the case with Disney+, though.
If you want to watch The Mandalorian in Ireland, you need to get an American issued card.
There's no other way around it.
What can you do?
Ask that friend of yours from the US to help you out. Or the friend of a friend.
You probably know someone from the US.
If you don't, well, then, there's a bit more you have to do.
In theory, you can ask someone that lives in one of the other supported Disney+ countries such as Canada or the Netherlands to create an account for you and just share with you. That would work in the US when connected there virtually with a VPN.
Can't do that?
Well, then you need to get an American issued US card.
With some research, you can find either a prepaid one that can be shipped, or you can try to find a virtual one which could be quicker. If going for a prepaid one, and it only ships to the US, you could use a service like AdressPal from the Irish post.
The key when registering for Disney+? To use an American address with American zip code, and more importantly, to have funds on your card as even though you are signing up for a trial, Disney+ needs to verify your card so that you don't sign up for many trials if you know what we mean. It then refunds that small sum once it verifies your card.
This part is for sure the most difficult, which is why PrivateVPN offers that already mentioned 7-day trial that doesn't require a card. PrivateVPN has many uses such as the most Netflix regions on the planet, and many other platforms, like pictured below which you will love to use, but you are here because you want to watch The Mandalorian in Ireland.
When you are signing up, you also need to provide a US zip code.
The last step to watch The Mandalorian in Ireland? To get a Disney+ app on your device, which isn't needed on computers, but is on other platforms.
What Platforms You Won't Be Able to Watch the Star Wars Show on in Ireland
Unforenrelty, Apple TV, Roku, Chromecast, and most smart TVs have one thing in common. That they don't support any VPN services at all.
That means that you won't be able to get Disney+ on them in Ireland.
What can you do instead?
You can either install a VPN on a router, which we frankly don't recommend as routers aren't often powerful enough to handle VPN services, or you can get the Amazon Fire TV Stick/Cube which supports VPN services.
Mandalorian on a Big Screen in Ireland
Buy an Amazon Fire TV Stick. They sell some at Argos.
Go to your current Amazon account in the web browser.
Click on Accounts & Lists, and then Manage Your Account and Content.
Select for your region to be in the US.
Go to your Amazon Fire TV device. Press on Settings and My Account.
Deregister and sign back into your Amazon account.
Download Disney+, sign in, and start watching Mandalorian.
How to Get Disney+ App on iPhones & iPads in Ireland
On your device, go to your Settings and log out.
Next, create a new account with your location in the US.
Download Disney+.
It's crucial that you create a new account as you will lose everything otherwise if you were just to change your region.
Alternatively, download Google Chrome from your app store, and select Desktop Site in the settings of Chrome. That will allow you to watch the Mandalorian in Ireland from your web browser.
How to Get Disney+ App on Android Devices
Connect to a US location with PrivateVPN.
Press on 3 bars on the top-left of the screen in your Play Store.
Google Play store will now give you the option to switch to a US location on your Google Play Store.
You will need to update your payment method to do so. For that, add a new card.
Download Disney+ and watch the Star Wars TV show in Ireland.
Google states that such an update might take 48 hours to complete, although it tends to happen right away after you restart your Google Play Store or your phone.
...Or you can just search for the Disney+ app on the internet, and download it from there. Just make sure it's from a trusted source.
That's How to Watch The Mandalorian in Ireland
Our suggestion? That you don't just get Disney+, but that you go for the Disney Plus bundle that also has Hulu and ESPN+ for just $12.99. All of those work with PrivateVPN.
Written by Michael Smolski.
Disclaimer: While PrivateVPN currently works with Disney+ just like with many other platforms, we do not guarantee that every server will work at all given times. Due to the nature of entertainment services always taking precautions against VPN services, there is a possibility that a service might stop working at some point...until we make it work again. If you have any issues, reach out to our customer support at support@privatevpn.com or via our chatbox, and we'll try to get back to you as soon as possible.