How to Watch ESPN Online in the UK (And Why You Currently Can't)
We get it, you are sick of overpaying for sports packages with your TV subscription and would just rather watch the likes of ESPN online in the UK considering it costs just $4.99 per month. After all, who wants to pay £30 per month to watch their football?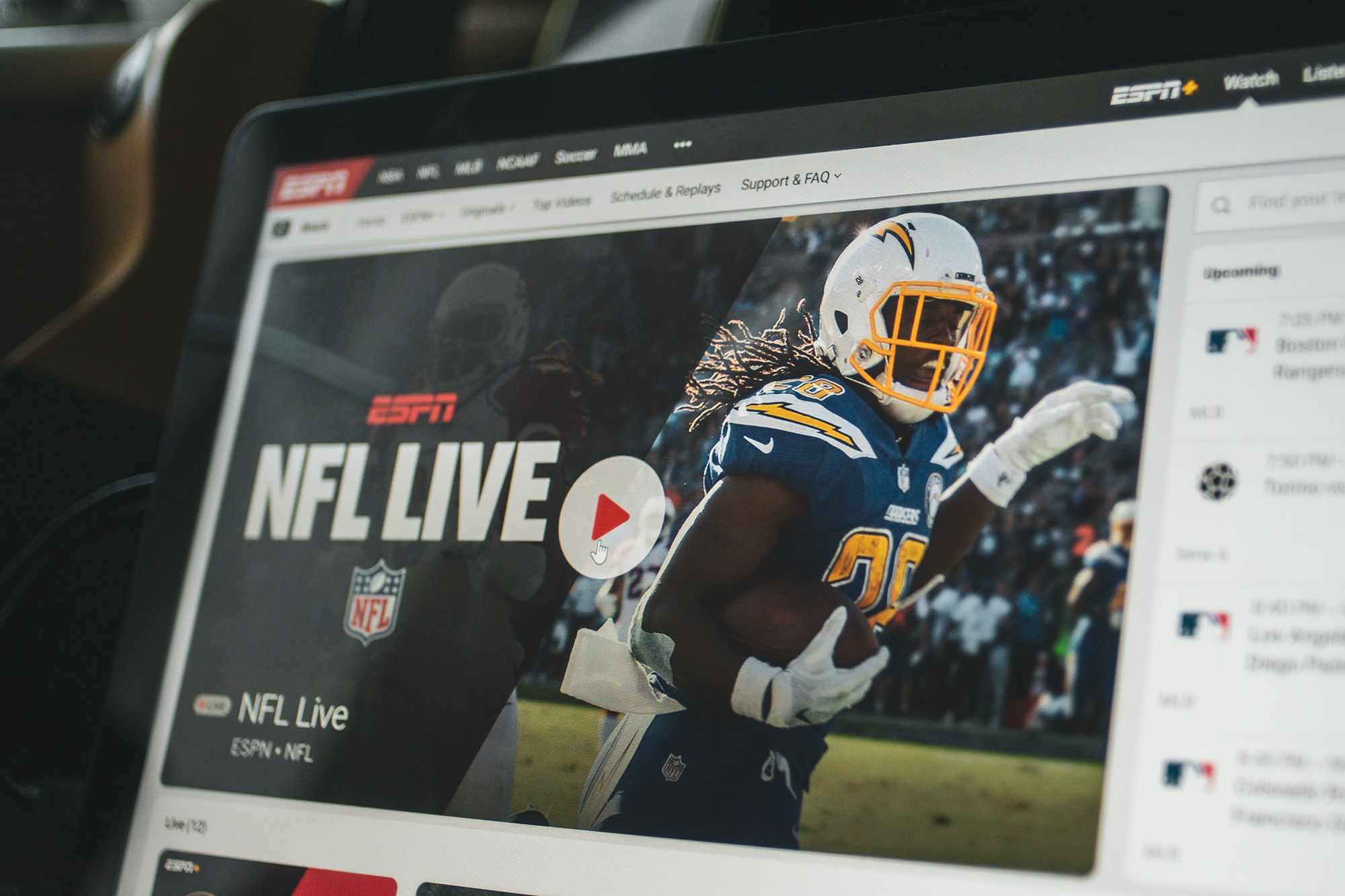 We unblocked ESPN+, and we'll show you how you can do it too so that you can enjoy great content cheaper.
And the best thing? This exact same method will also work with Hulu, and will also allow you to watch American Netflix, allowing you to unblock thousands of extra shows and movies.
Ready?
What You Need to Do to Watch ESPN Online in the UK
If you want to watch ESPN online in the UK, ESPN needs to think that you are in the US.
There's no other way around it.
At this present moment, while ESPN overall is worldwide, ESPN+ is only available in the US.
That's most likely because ESPN+ didn't pay for rights to show their content worldwide which is most likely also the reason why the subscription price is also so low.
As a result, ESPN+ doesn't work outside of the US.
There are two steps you will need to take to change that:
You will need to Fool ESPN+ into thinking that you are in the US
You'll also need to create an ESPN+ account.
With most services, you would also need to change your location to be in the US in order for the app to show, however, the ESPN+ app is available worldwide, so it's easy to download as it's available in the app stores worldwide.
You might be looking at this and thinking that it's pretty straight forward, and it overall is, but creating an ESPN+ account isn't as easy as it looks which we'll get into as you keep reading.
Fooling ESPN+ to Watch ESPN Online in the UK
Fooling ESPN+ into thinking that you are in the US is relatively simple.
You need to connect to the US virtually.
How do you do that? By using a VPN.
This will only work if you connect to the right server.
That's because platforms like ESPN have to take action against VPN services. If they don't, they can get in trouble for showing content in countries that they don't have rights to.
And that's where PrivateVPN comes in as a service that has servers dedicated to ESPN, DAZN, Hulu, HBO, Netflix, any many more which you can read about our blog. Oh, and it's completely free to try it out. Just provide your email and password, and you are good to go.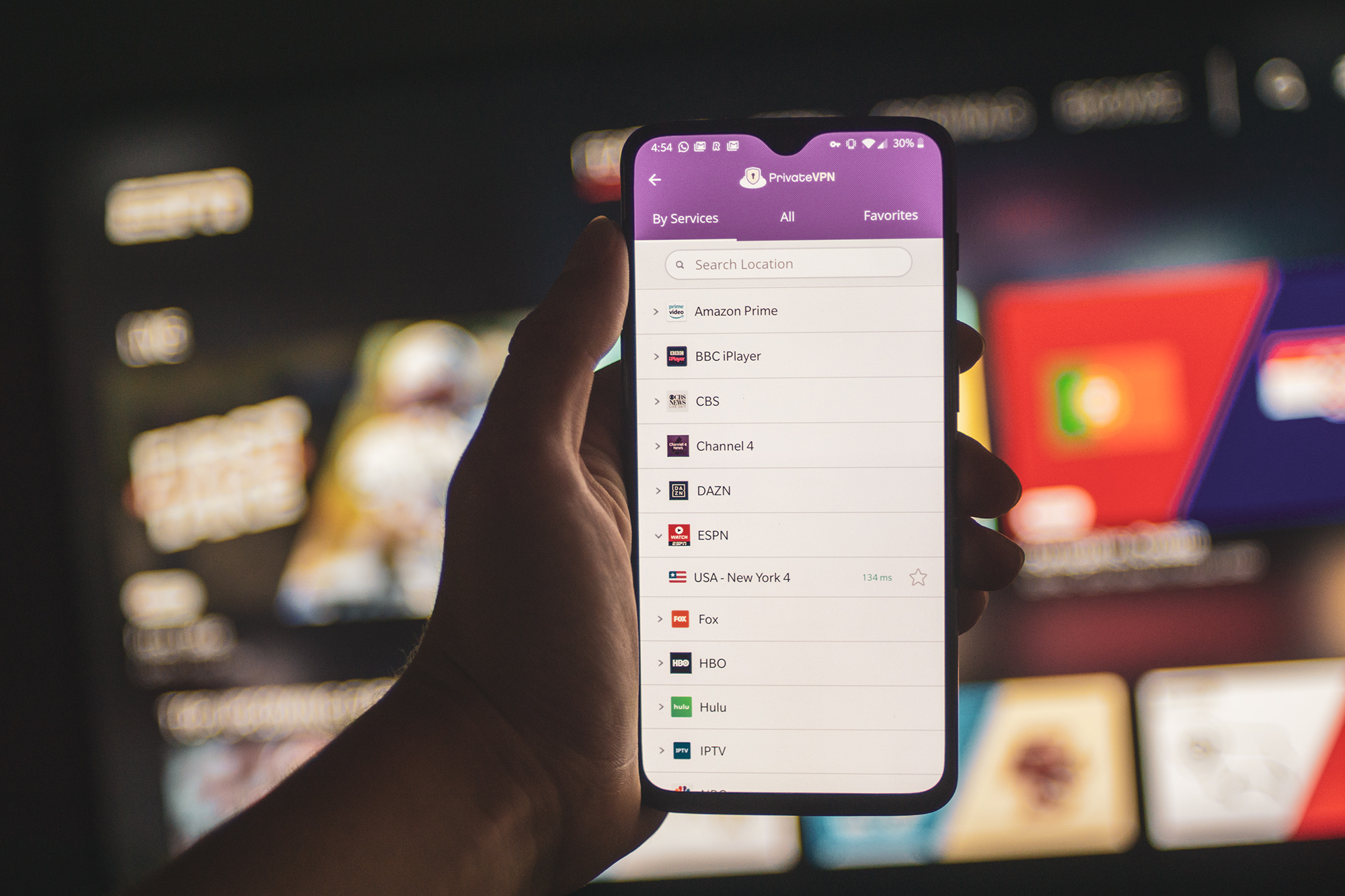 You do however need an ESPN+ account to watch ESPN online in the UK, and that's where it gets slightly complicated.
Creating an ESPN+ Account to Watch ESPN Online in the UK
This is the part that most ESPN UK guides don't mention.
If you want to watch ESPN online in the UK, you need an American card to create an account.
That complicates life a lot.
However, at PrivateVPN, we discovered, that for some reason, the UK company Revolut works with ESPN just like it works with Hulu.
We don't know if this will be the case in the long-term nor are we in any means affiliated with Revolut, but we know that both the premium and virtual Revolut cards work with ESPN+ at this given time.
And that makes it super easy for you to watch ESPN online in the UK as it only takes seconds to sign up for a PrivateVPN account and creating a Revolut account is itself also very quick.
Don't want to use Revolut to watch ESPN in the UK?
No problem, here are the alternatives:
1. Ask someone that has an American issued card if they can create an account for you or if they can share one with you.
2. Get a prepaid card issued in the US.
3. Get a virtual prepaid card issued in the US.
Step 2 and 3 will require some research on the internet, and might not be as safe of a bet nor as quick as using Revolut, but either way, if you want to watch ESPN online in the UK, you have plenty of options.
Things to Know Before You Watch ESPN Online in the UK
ESPN+ offers a ton of live content whether it's the Premier League or college sports and frankly far more than you can fit on a set of channels, but it is missing the actual ESPN channels.
Does it matter? For most not because ESPN+ overall offers far more content than ESPN channels themselves, but with that said, it doesn't offer everything.
...But it is only $4.99 per month, and with the trial of PrivateVPN, you can quickly see whether ESPN is right for you, and if it isn't, perhaps DAZN will be if you are virtually connected to Canada.
DAZN is like the Netflix of sports, and ironically even though a UK company, not available in the UK. You can read a lot about it on our blog.
There's one more thing...
This method will allow you to watch ESPN online in the UK, but not on every single device.
Why? As not all devices support VPN services.
The likes of Apple TV, Chromecast, Roku, PS4, XBOX ONE, and most smart TVs don't support VPN services.
What can you do? You can either get an Amazon Fire TV Stick which supports VPN services and connect it to your TV to watch ESPN online in the UK on a big screen, or you can install a VPN on a router which isn't something we recommend. It's just that most routers aren't powerful enough to handle VPN connections, but that is an option if you really want to watch on a specific device, and we do cover how to do it on our site.
If that's fine with you, you are now ready to watch ESPN online in the UK, and if you have any issues, make sure to reach out to us on the site, on our Instagram at @Privatevpn_ or otherwise email us at support@privatevpn.com. And make sure to check out our other guides so that you can take full advantage of your entertainment and of PrivateVPN.
Written by Michael Smolski.