How to Make DAZN Work in the US in 2019
Maybe you want to support your team more in 2019 but can't always attend the matches, and perhaps you gave up on cable TV. DAZN is a solution for you, but DAZN doesn't work in the US. Not in 2018 and not in 2019. Unless you only want to watch fights, then it does. If you want more, it does work in Canada where people go through the same problems as you do with all other services daily, though.
And just because DAZN isn't available in the US in 2019 doesn't mean that you can't make it work in the US. You can, with our help.
Now, in theory DAZN works in the US. But it's limited to fighting events. To get everything else, you need to go register in a different region, otherwise it won't work.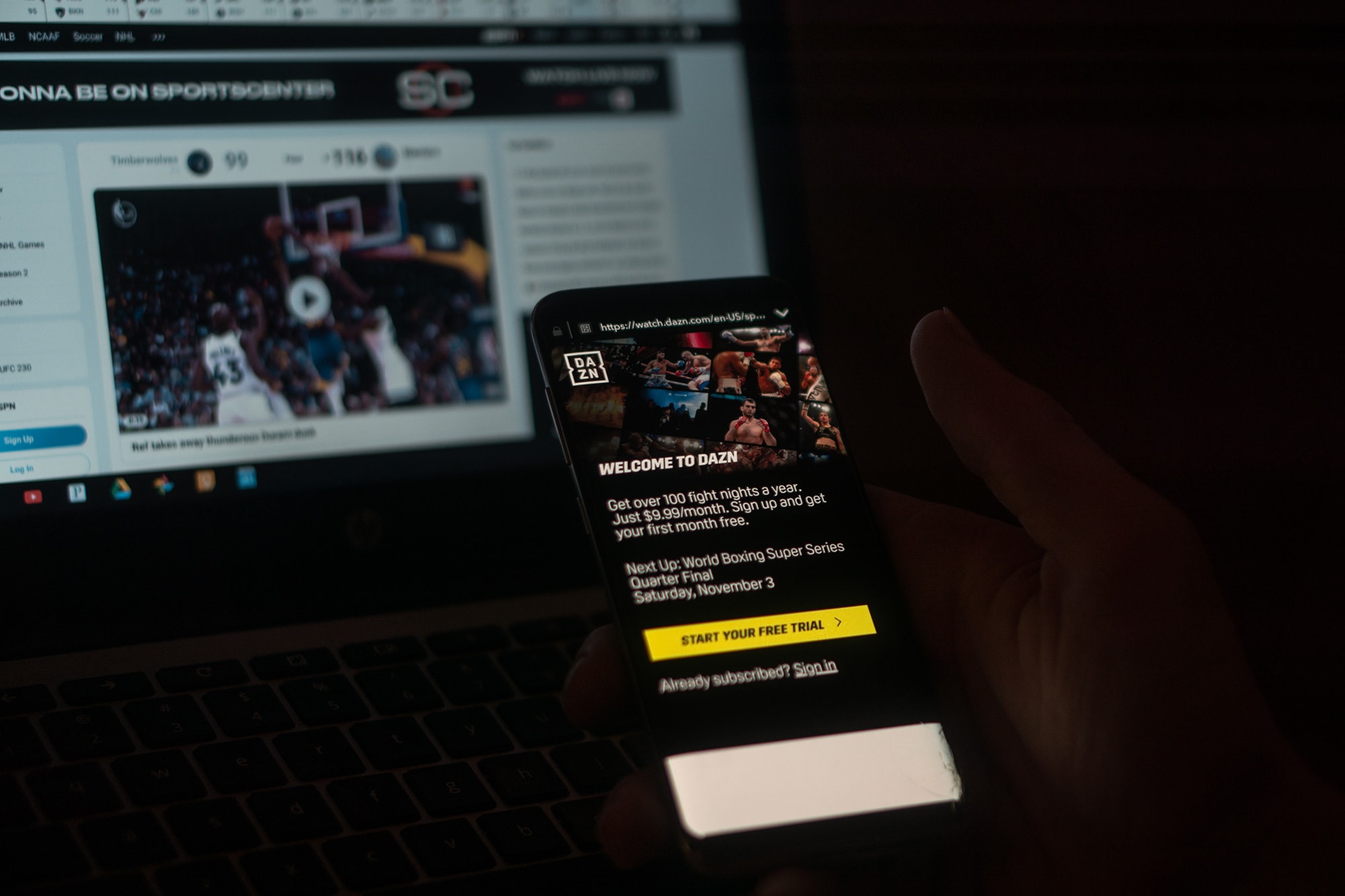 What's Needed to Make DAZN Work in the US in 2019?
There are 2 crucial elements to making DAZN working in the US in 2019:
You need to register which isn't as easy as standard registration on any other site if you are outside of the supported regions.
To register, and use DAZN, you need to first fool DAZN into thinking you are in a supported region.
Ready? Let's break these down as quickly as possible!
Going Through Registration to Make DAZN Work in the US in 2019
This is the hardest part because you need to have a physical product in this step.
You need a Canadian card.
Remember that time that you gave a Canadian access to that Hulu account or just gave them access to your card for that? Yeah, it's time for them to return the favor.
Or, here are some solutions:
Buy a prepaid card. This either involves a trip to Canada which is a great idea by the way or otherwise consists of buying one on the internet. Success rate? Well, it depends on the card. Do some research on the internet, or just give it a shot and hope for the best.
Get a virtual card. If you don't want to wait, this is the most convenient method. A virtual card is instant.
Ask a Canadian friend. We already mentioned, and well, if you have one, do it. Offer money or your account for a different platform. Whatever it takes.
If you have a Canadian card, well, you know how to register, we don't have to tell you that, do we? Just remember to put in a Canadian address in there.
Having a Canadian card is great as that will let you register, but if you want to make DAZN work in the US in 2019, you need to fool DAZN into thinking you are in Canada as otherwise, you will merely get a message about being in the wrong country when you enter their site.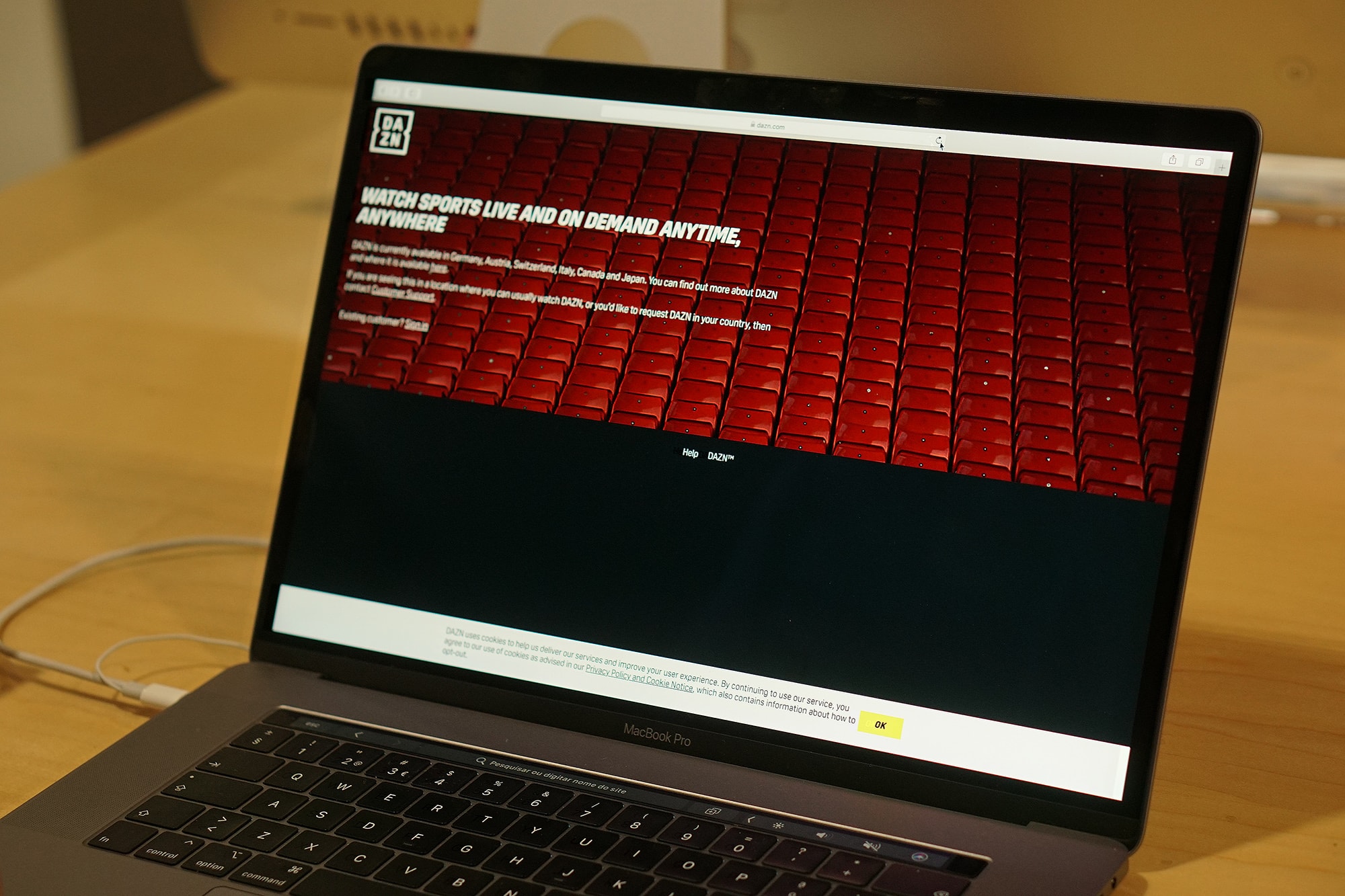 Fooling DAZN into Thinking You Are in Canada to Make DAZN Work in the US in 2019
Do you want to make DAZN work in the US? You need to fool DAZN. Which isn't that easy. It's a lot harder than with Netflix.
A VPN is a tool that's required if you want to make DAZN work in the US in 2019 whether that's for using DAZN or for registration.
To break it down, a VPN which is a virtual private network lets you change your location virtually, on your device. If you are wondering if it's legal, it's legal in the US and most of the planet, with China, North Korea, and a few others being some of the exceptions due to censorship of the internet.
If you use a VPN and connect to the right server in Canada, you will be able to make DAZN work in the US.
Except, most VPN services don't work with DAZN as most are focused on the US and unblocking Netflix in the US. PrivateVPN is one of the only services that work with DAZN. It's also the widest supported service as far as Netflix locations go. American Netflix doesn't have everything. To take full advantage of Netflix, support for many regions are needed.
You don't need PrivateVPN to make DAZN work in the US, but you might struggle to find a different service that supports it and that also has an app on the Amazon Fire TV Stick, and that mentions buying internet capacity from IP transit providers which means your internet stays at its typical speed when connected to a VPN, and that matters when streaming sports.
When you make a PrivateVPN account, download our client on your device by searching for it in your app store or by going to the Download section at the bottom of our site. Lastly, connect to our DAZN server which is in Canada, but we can't specify the exact server in this post, thus, just experiment, you'll find it pretty quick. And then, DAZN will work in the US in 2019.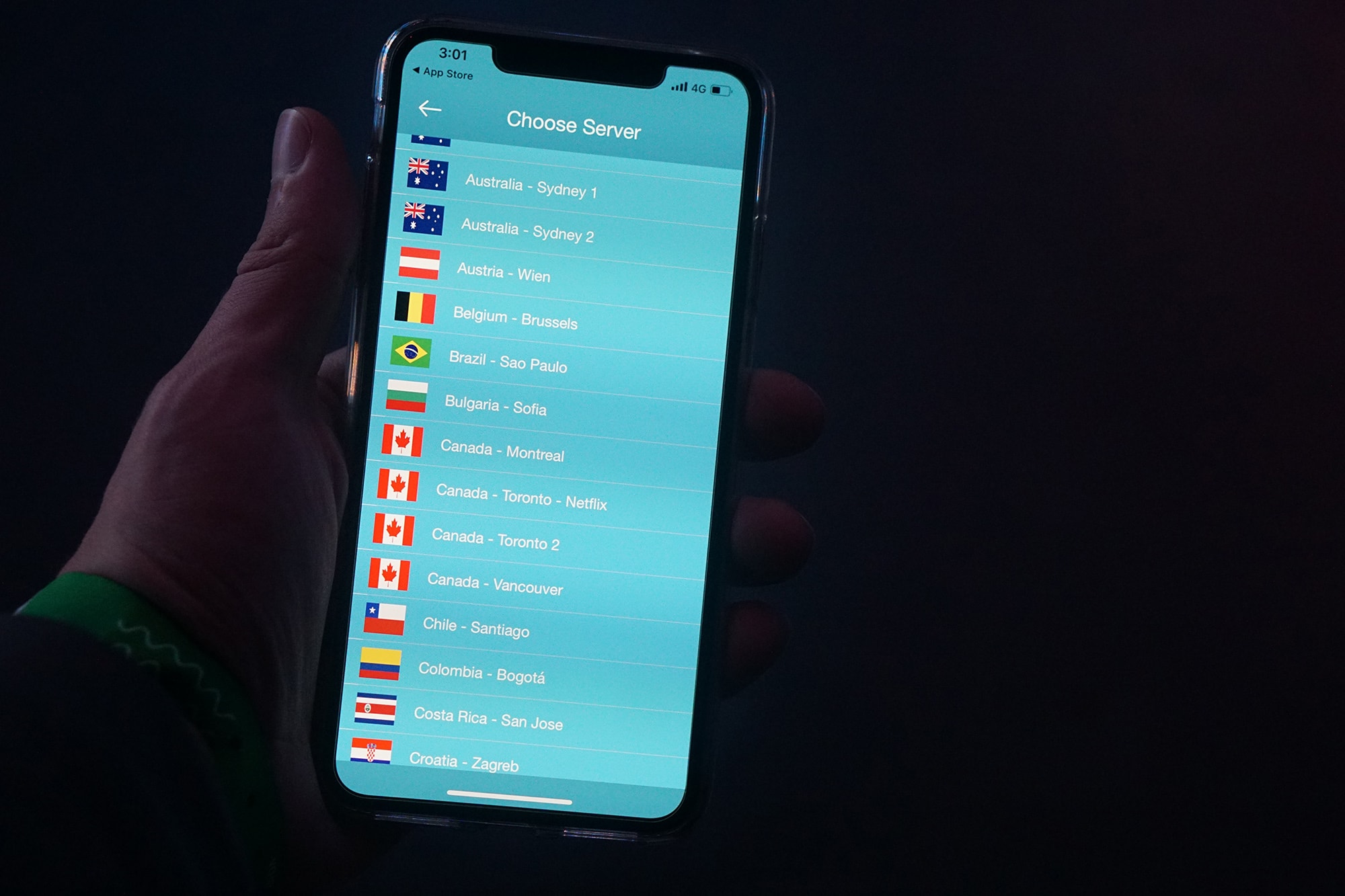 Except it won't work on all devices. To make DAZN work in the US in 2019, on some devices you need to download the app. This applies to mobile platforms where you can't watch directly from your web browser. There is an American app, but that's only for watching fights.
Make DAZN work in the US in 2019 on the Amazon Fire TV Stick If You Don't See the App in the Appstore
DAZN is actually available in the US as far as app go, but we are writing this in case you don't live in the US or have some issues finding it.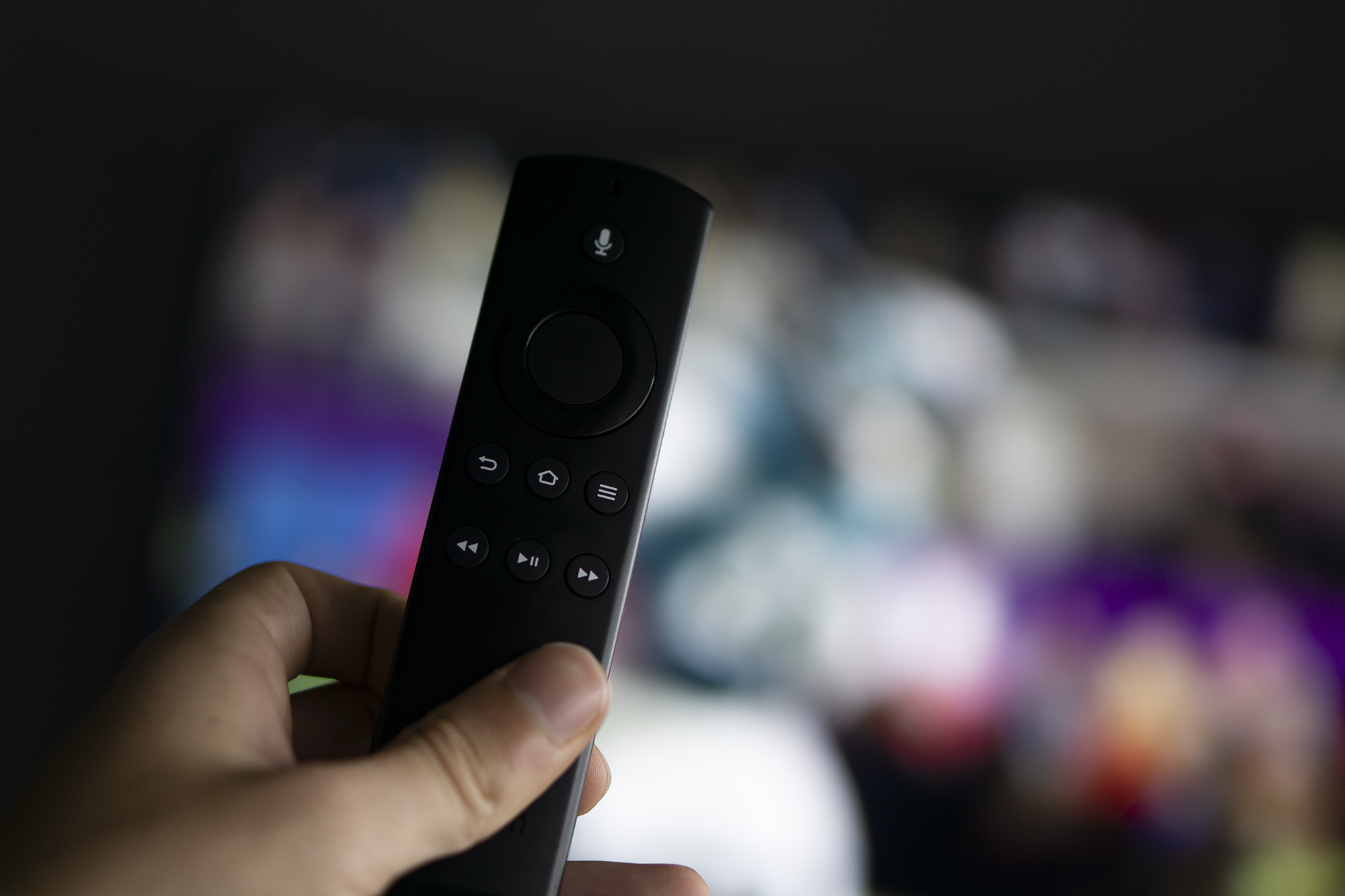 This won't apply for everyone as some might actually be able to see DAZN due to the weird way Amazon works, but most won't, and for that, you need to change your store to be in Germany.
This is due to the fact that the Amazon Appstore for the Fire TV devices is not in Canada. People use the American one. And that means you most likely won't be able to access DAZN from your store.
Instead, you'll have to join the German store.
If you want to make DAZN work in the US in 2019, perhaps that's what you'll have to do.
Go into amazon.com and press on Accounts & Lists.
Press on Content & Devices.
Change your location to be in Germany.
Go to your Amazon device and press on Settings followed by My Account & Amazon Account. There you will see an option to Deregister. Do that.
But you might have another problem. You might need to have a German method of payment to download DAZN. It won't cost anything but merely for verification. For that, any prepaid virtual card will work.
Why Canada?
DAZN isn't supported in many regions. Canada is one of them though. And while we are working for adding support to other servers, Canada is the only supported location, for now.
Make DAZN Work in the US in 2019
If you want to make DAZN work in the US in 2019, you need to fool DAZN by using a VPN, you need a Canadian app, and you need to play around with your store to get the app. After that, that's it.
And if you want to watch more than just DAZN, we have plenty of other guides on our blog about the likes of Hulu and Netflix.
Written by Michael Smolski.