PrivateVPN Accepted into Tom Spark's Reputable VPN Program
At PrivateVPN we are proud to announce that we have been chosen to be in Tom Spark's reputable VPN program, being only the 5th VPN service on the list.
As Tom states on his website, "The primary objective of the RVP is to help VPN customers find VPNs they can trust. With over 100+ VPNs out there in the marketplace– many with anonymous ownership and zero accountability, many with logs handed out, and many who have changed hands more than any reasonable person can keep track of, customers ask the question; "who can I trust?""
Tom has done over 60 VPN reviews during his time on YouTube, and most importantly is not sponsored by any VPN company.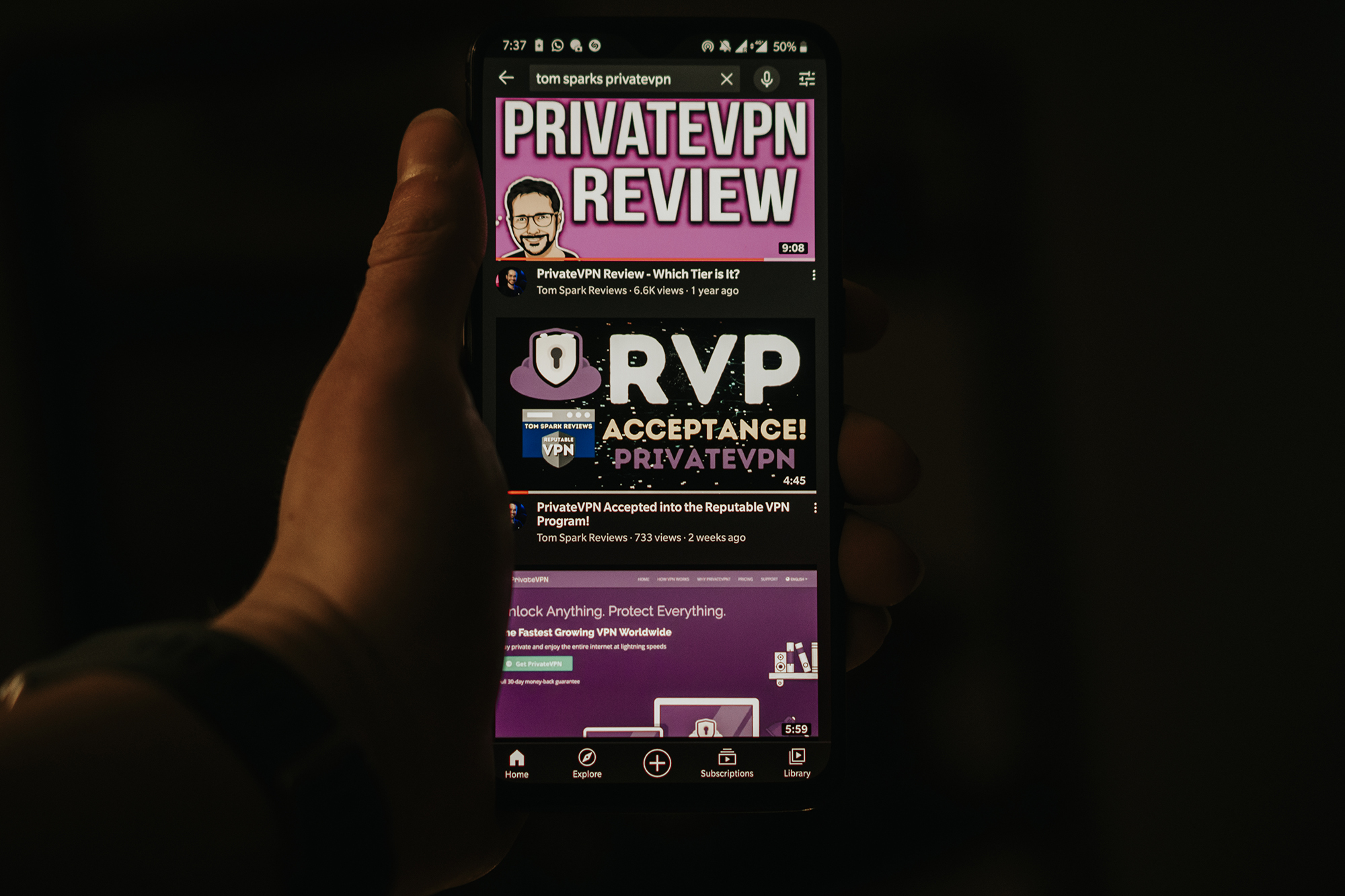 To make it into the program there are several minimal requirements a company must pass.
The company must provide a list of management.
Showcase an honest track record that showcases no major security issues or history of logs kept/given away.
Respect for free speech and zero acceptance towards censorship of any type or kind.
Must not participate in paid VPN reviews or any misleading marketing tactics.
The company must have a minimal set of website/mobile trackers.
As the website states, "This list was not made, or paid, or funded by any specific VPN or company, which means that for the first time, a consumer–and the consumers, are the ones deciding HOW to uphold VPNs to the standards THEY have."
More About PrivateVPN
PrivateVPN is a VPN service provider based in Sweden with a focus on quality rather than quantity, meaning fewer servers, but servers that can unblock the services you are looking to use.
The service supports up to 6 devices per account at any given time, comes with a 30-day money-back guarantee, supports Bitcoin, doesn't ask for personal information, offers a wide spectrum of safety features ranging from the ability to switch from lower levels of encryption all the way to the highest available on the consumer market, or simply to have certain apps turn off as a backup safety feature.
PrivateVPN, while focusing on quality, is also working on building its own servers on its own hardware, allowing to offer the highest possible speeds, and is known for its award-winning customer service.
Of course, PrivateVPN also supports Stealth VPN making it possible for users in countries with censorship to use it.
...But you can find all of that out when you try PrivateVPN out.