VPN on macOS - Are VPNs worth it for MacOS?
Have a macOS product such as a macBook Pro and are wondering if VPNs are worth it for macOS or should you even bother with one? The bottom line is that even though macOS is by many considered a much more elitte system than Windows, and while the newest M1 series chips outperform almost all Windows laptops, there are certain things Apple doesn't offer that many people need or could find useful, that a VPN does offer, and we'll go through them in this VPN MacOS guide.
macOS Isn't Going to Prevent Others from Tracking You
When it comes to safety and privacy, almost every Apple user likes to bring up the phrase "Safer than Windows."
In reality, even though MacOS does offer plenty of safety features, it's still not going to prevent internet providers from tracking you nor offer you the best possible encryption to protect the data you are sending and receiving.
And that's where VPN services do come in.
Primarily via 2 ways.
Firstly, a VPN on a macOS is going to change your IP address.
Your IP address? It allows others to identify you as you, thus tying your internet activities to you.
With a VPN, you can change your IP address, so that your online activities can't be traced to you.
In the case of PrivateVPN, you get to connect to over 200 servers in 63 countries. You can look like you are in a different country in a space of a few clicks.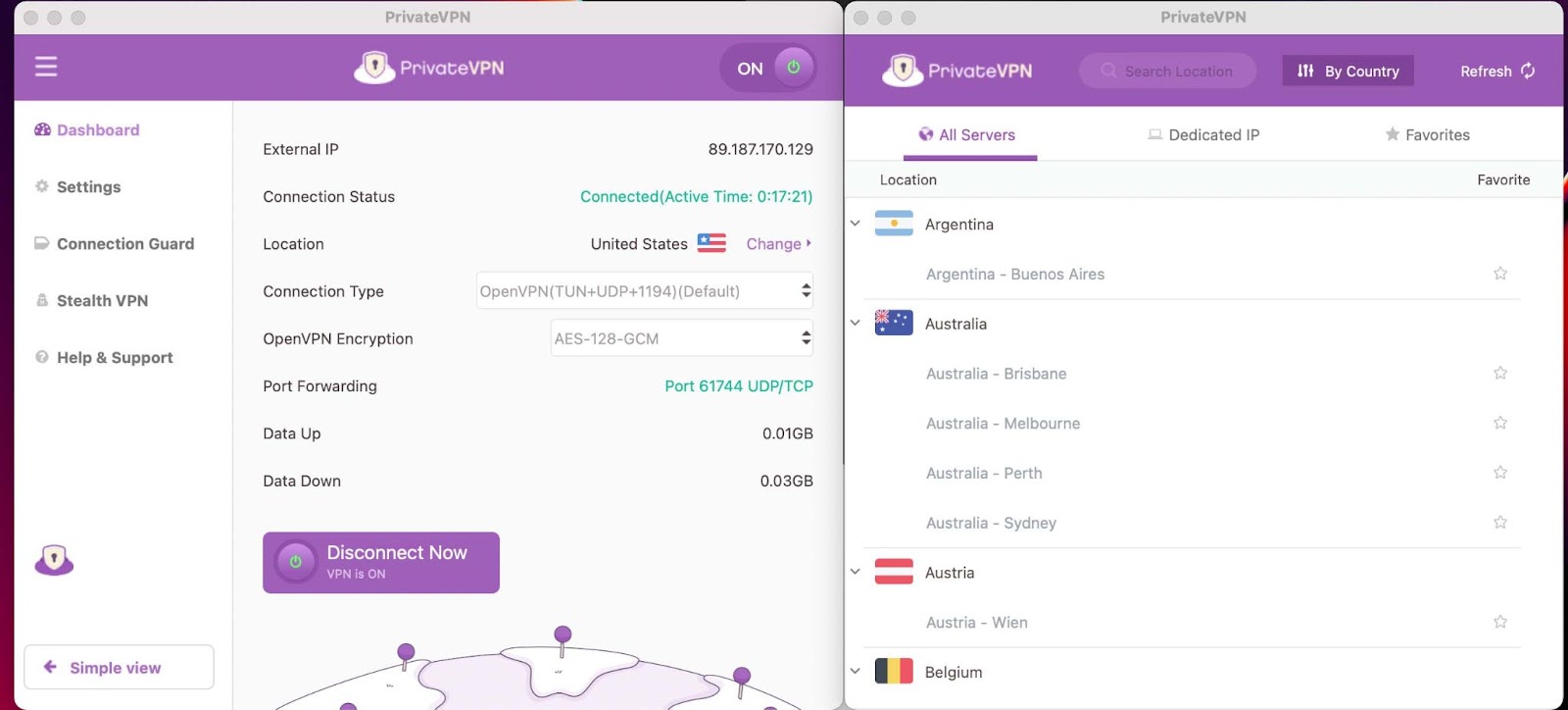 But you also get access to the highest level of encryption available on the market, with that being military-grade 2048-bit encryption with AES-256. How secure is it? Well, to put things into perspective, the number of possible combinations that make up the correct key amount to 115 quattuorvigintillion, a number that you probably never heard of. And the crazy thing is that this is not the only number like this as far as possible combinations go. There is 20 other odd sounding numbers before you get to the familiar trillion.
macOS Doesn't Offer Full Entertainment
The new 2021 Macbooks might offer some of the best speakers and screens ever seen in a laptop, with battery life for many hours of watching, but as a system, it doesn't necessarily offer all entertainment options.
That's because it can't.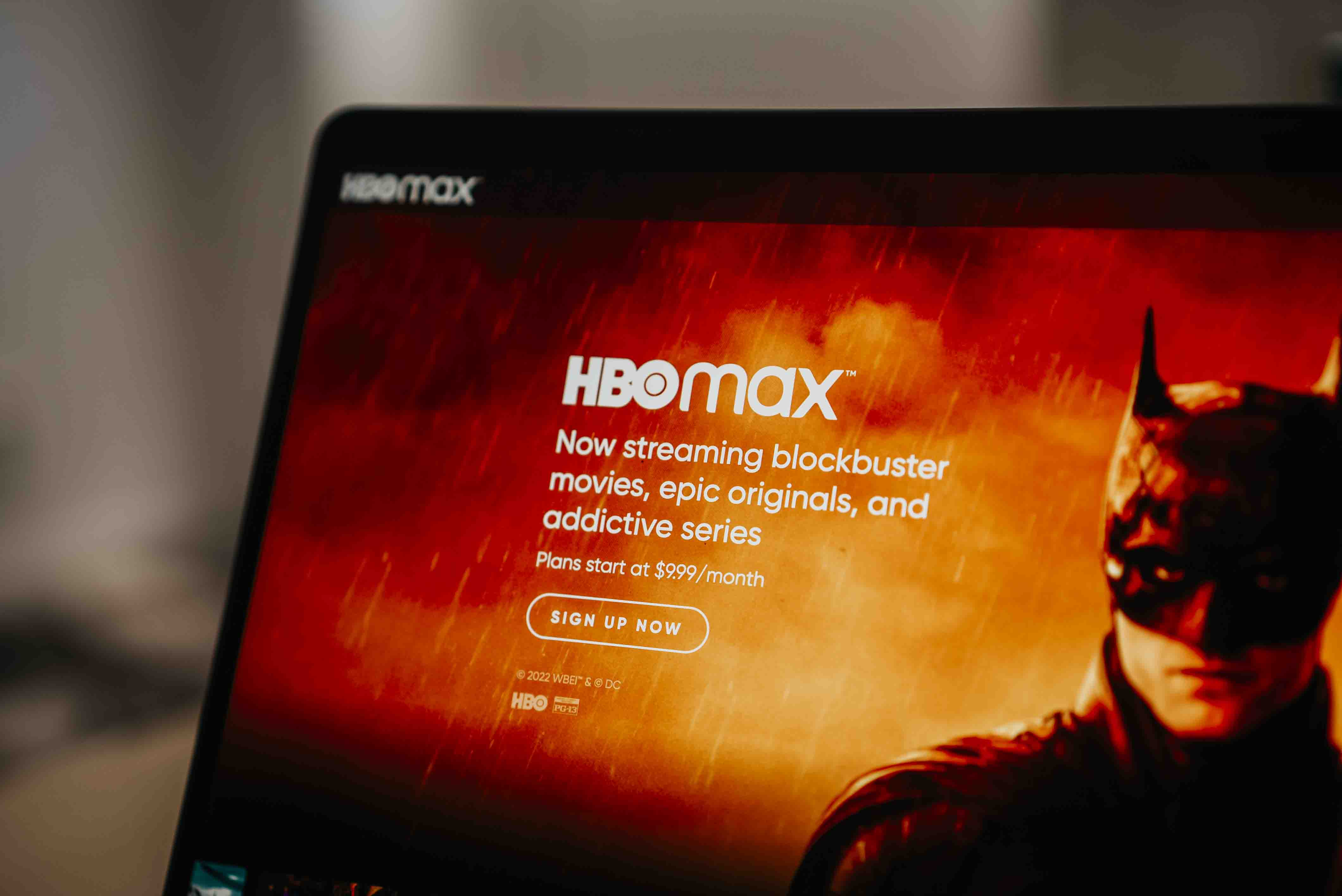 If you live in a region that isn't home to HBO Max, Hulu, Viaplay, Paramount, DAZN, and many others, Apple can't do anything about that. A VPN can.
See, the streaming services that are not available in your country, they have blocks. Essentially they don't work because they see that you are in the wrong country, and due to many agreements in place that they have, they need to take efforts to ensure people from unsupported countries don't watch.
If you want to have full entertainment on your macOS, this is where a VPN on macOS becomes worth it, because with a space of a few clicks, you will be able to change your location to be in one of the supported regions for the streaming platform you want to use.
…Although, it's not quite as simple as that.
VPN services are a target of streaming companies as they have to be, in order for those companies not to break their agreements. Due to that, many servers don't work with most streaming platforms.
And that's where PrivateVPN comes in. We mentioned already in this guide that as a service PrivateVPN offers over 200 servers. In the world of VPNs that actually isn't that much. There are services that offers thousands of servers. But quantity doesn't unblock content. Quality does.
And that's perhaps one of the reasons PrivateVPN has a rating of over 4.9 stars based on over 1,400 reviews on Trustpilot.
Are VPNs worth it on MacOS?
Are VPNs worth it on your macOS device? If you are looking for better privacy while also having access to entertainment content that you would not have access to otherwise, then absolutely.
Using a VPN will protect you when using public Wi-fi, via encryption, meanwhile you will have privacy that you otherwise wouldn't via an IP address change. But for many, it's the ability to unblock entertainment on their macOS that is the most important factor over using a VPN or not.
Written by Michael Smolski.