DAZN APP Not Working - How To Fix (Dazn App Not Working)
DAZN app not working? Whether it's your DAZN app not working on the Fire TV Stick or your phone, unless DAZN is having some unusual issues, the DAZN app not working goes down to your location.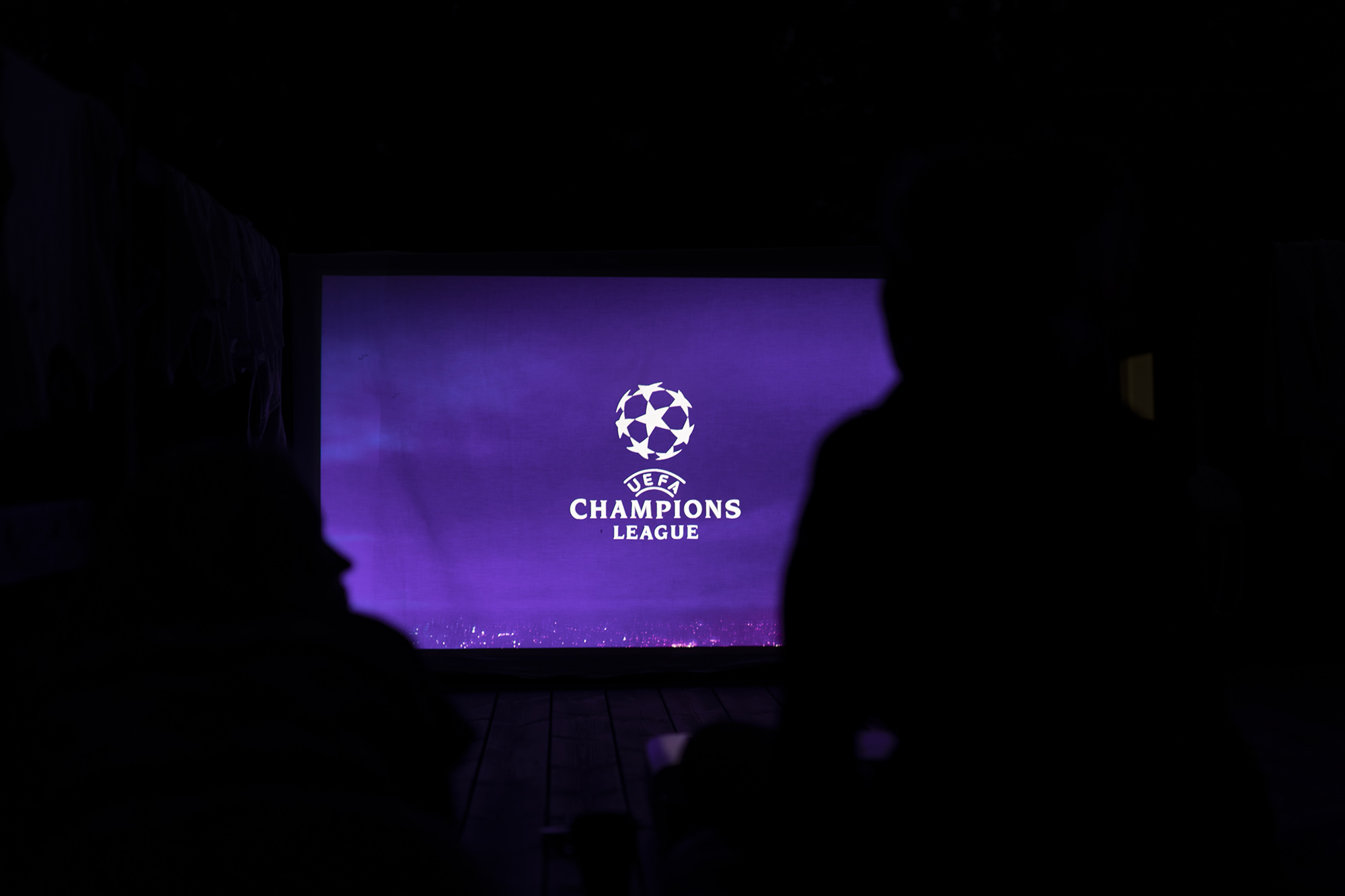 If you are in the wrong location, that meaning a location where DAZN isn't supported, or tried a solution to unblock DAZN knowing you are in the wrong region, in this guide we go over what you will need to do.
Why the DAZN App is Not Working
As you are reading this guide, there are 2 main probable options as far as why the DAZN app is not working.
You are currently in an unsupported DAZN location, and thus DAZN isn't able to show you its content.
DAZN has (recently) launched in your country, you weren't satisfied with the options, and tried to unblock more content, but the method doesn't work and results in the DAZN app not working.
Option 1? It didn't work because DAZN needs to make efforts to prevent people from unsupported countries from watching.
Why?
It goes down to rights to the content DAZN shows.
DAZN isn't able to show you either any or some content in your country, and thus, has to make geo-blocks.
The reason for this? Many.
In some countries, it's hands down impossible to show certain content.
For instance, in the UK, there are platforms that already have exclusive rights to show the likes of the Premier League and those rights; they come at a hefty price.
DAZN would need to pay a huge sum to get Premier League on the DAZN app in the UK, and right now it's not even able to, since contracts are already in place.
This is the case with a lot of leagues around the world, and hence a big reason for why the DAZN app is not working in many regions around the world.
...Now let's show how to fix this DAZN APP issue, whether that's on your phone or Fire TV Stick.
How to Fix the DAZN App Not Working
Whether you were trying to unblock DAZN in the first place, or just trying to unblock more DAZN content with your current DAZN account, the solution is simple.
DAZN needs to think you are in the right region.
...If you tried to unblock DAZN in any way in the past, you probably know that a VPN is used to unblock the DAZN app and a way to prevent it from not working.
Not aware of VPN services? They allow you to virtually change your location so that you look like you are somewhere else, without actually being there.
For example, you can be in Canada without looking like being in Canada, allowing you to unblock the rich number of DAZN Canada content.
...But DAZN, just like many other streaming services (that we have guides on) is able to detect VPN usage, and thus block it, resulting in the DAZN app not working.
Why does DAZN do it? As it has to.
If it showed you content it doesn't have the right to show you, it would get in trouble.
That's why it's not enough to connect to a Canadian server to watch Canadian DAZN.
...And this is where PrivateVPN comes in as a service that doesn't have thousands of servers like some other services advertise, but instead, that focuses on quality and making sure services that you want to access work.
That's whether you want the DAZN app to work when connected to Canadian DAZN, US DAZN, Italian or German DAZN. (And when reading, if DAZN is launched in more locations, probably even more.)
Sign-up for the 7-day trial with no need for a card, download the app and connect to one of the DAZN regions. DAZN app not working? That's how to fix this issue, whether it's on the Fire TV Stick or not.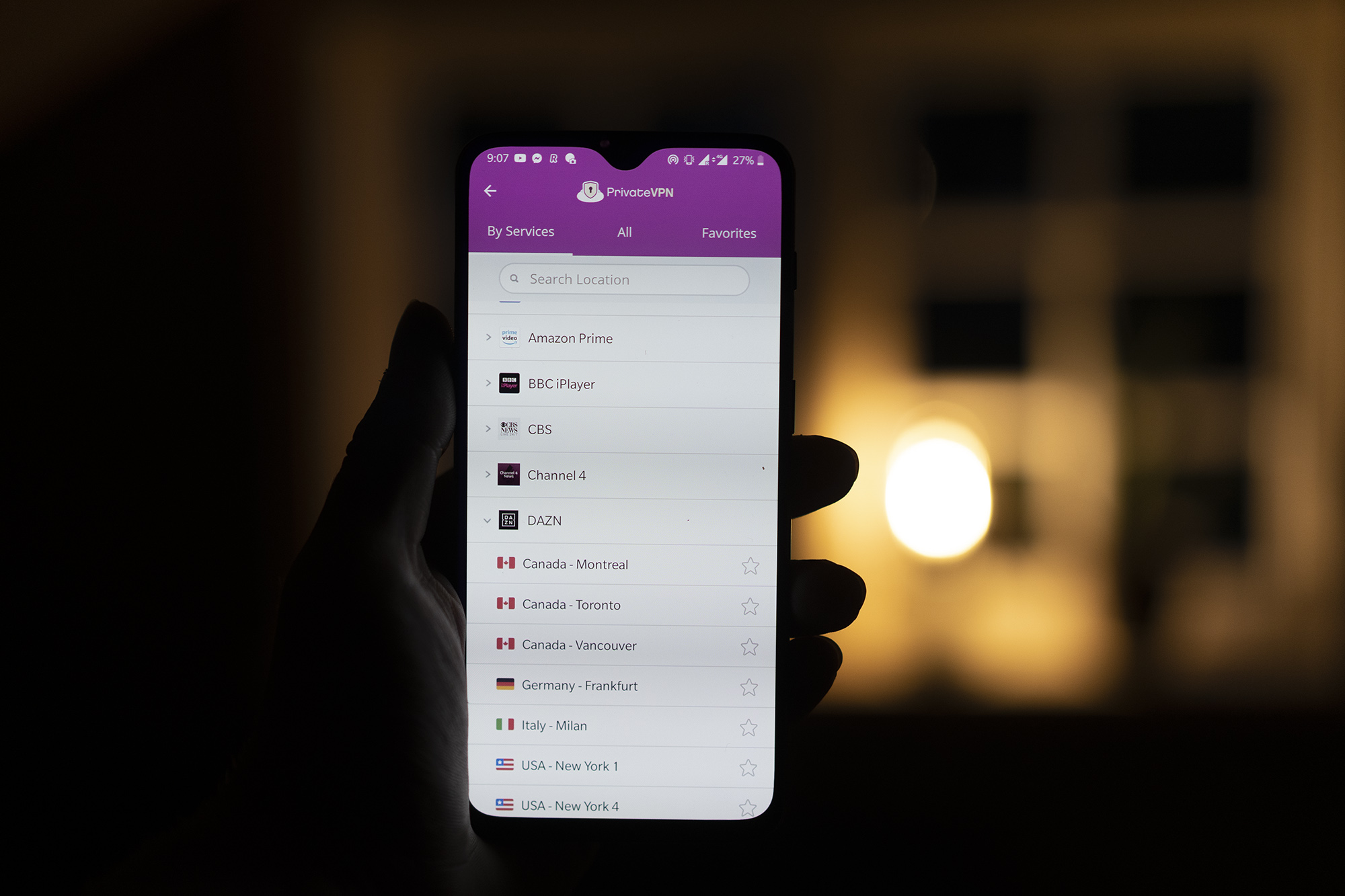 ...But that's only if you already have an account. It's not quite as simple if you don't, but we have other guides on creating a DAZN account.
The Limitations of Getting DAZN to Work
VPN services, while widely supported on mobile platforms and computer platforms, aren't widely supported on smart TVs and platforms such as the Apple TV, Roku, and Chromecast.
And that, of course, is an issue, especially considering that DAZN and sports overall are best enjoyed on big screens.
This is where these solutions come in.
You can connect your laptop to a TV/projector via an HDMI - SIMPLEST.
Get an Amazon Fire TV Stick - Supports VPN services - Our favorite method.
Install a VPN on your router - Not recommended, but will get platforms with no VPN support to work.
The first method is pretty self-explanatory.
Second method?
It requires you to get an Amazon Fire TV Stick, so might require waiting a few minutes, but apart from that, is our favorite method for the fact you are getting an entertainment platform that supports VPN services, bringing huge convenience.
The third method?
To install a VPN on a router.
Not the greatest option as it will require you to virtually switch your location in your entire network, and most routers can't handle it, but a possibility if you really want to do it. And, of course, we do have a guide on it.
That's How to Fix the DAZN App Not Working
The great thing about this guide?
That just as you can fix the DAZN app not working with this guide, you can unblock many other platforms in a similar way, whether it be Hulu, ESPN+, and much more.
And if you have any issues, make sure to check out our guides on our blog or reach out to our customer support.
Written by Michael Smolski.
Disclaimer: While PrivateVPN does work with DAZN, due to the nature of DAZN taking constant efforts against VPN services, PrivateVPN, just like any other streaming service, is not able to guarantee non-stop, 100% of the time support.