How to Watch BritBox in the United Arab Emirates
Want to be able to watch BritBox in the United Arab Emirates? You are here because you already tried and got told that "Unfortunately, BritBox is not currently available where you are."
In this guide, we show you all the steps to watching BritBox in the United Arab Emirates, with those including how to create an account, as that currently requires having a UK issued payment card.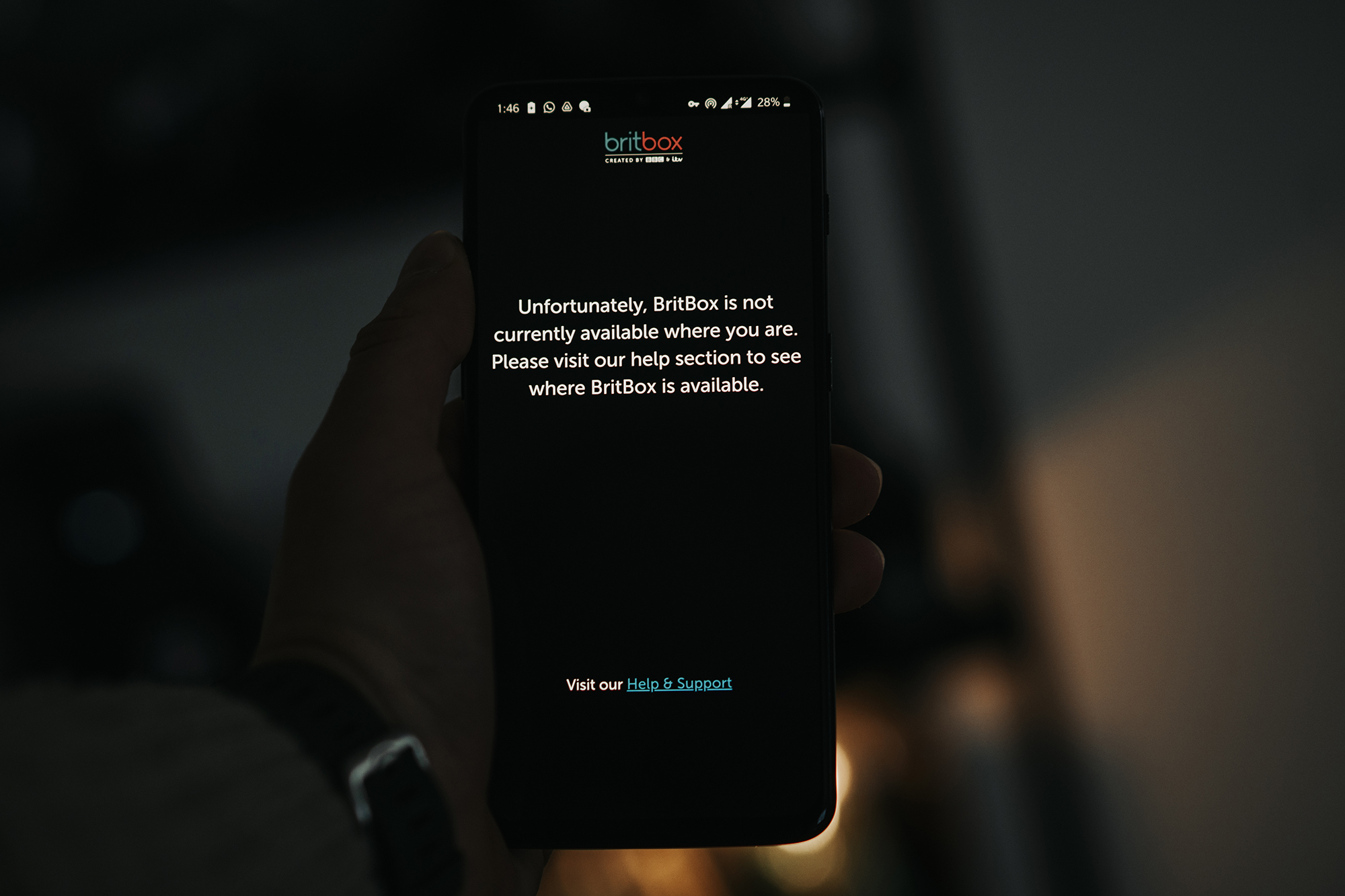 Oh, and the principles shared here, they apply to many other streaming services that aren't currently available in the United Arab Emirates.
...But first...
Why You Currently Can't Watch BritBox in the United Arab Emirates in 2021
BritBox? It's a UK platform with the intention of showing the best of UK content in one place.
It's created by the BBC and ITV and consists of content coming both from BBC, ITV, Channel 4, Channel 5, and 4 Film content.
That means Doctor Who. It means Peaky Blinders. It means Downton Abbey any many more.
...Except, while these UK platforms create the content, they also sell the rights to it so that other platforms in other countries can show it, in exchange for money.
That means that certain content can't be shown by BritBox in certain countries.
...And there's the fact that BritBox themselves also get 3rd party content, which sometimes is limited to the UK.
Those two combined? It results in you not being able to watch BritBox in the United Arab Emirates.
Step 1: You Need to Make BritBox Think You Are in the UK
Before you can even create a BritBox account, you need to make BritBox think you are in the UK, so it lets you in.
How do you look like you are in the UK? By being there virtually.
And for that, you will need a VPN.
VPN services allow you to change your location without moving, in the space of a few clicks.
...And that's exactly what's needed to make BritBox think you are in the UK.
You need to get a VPN and need to connect to a UK server.
Although it's not quite as simple as that.
BritBox has to makes an effort against VPN services, so it doesn't get in trouble for breaking any agreements.
...But that's where PrivateVPN comes in as a streaming service with a focus on entertainment and making sure entertainment platforms like BritBox work.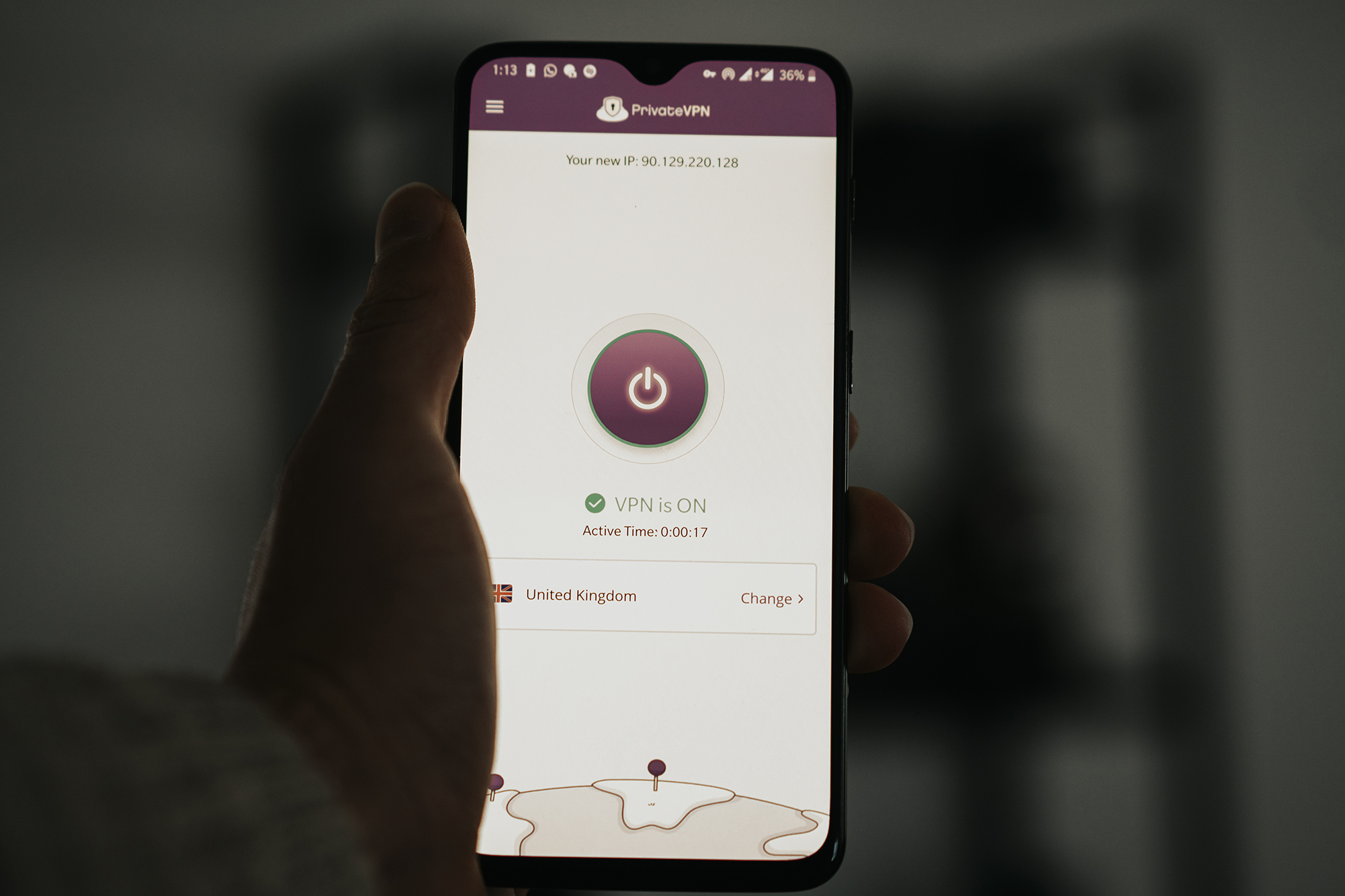 What do you need to do?
Create a PrivateVPN account.
Download the PrivateVPN app.
Connect to a UK server.
Step 2: Create a BritBox Account in the United Arab Emirates
The hardest part of getting almost all streaming services? The account creation process. Why?
As while the registration process is almost identical to any other registration process, when it comes to signing up for entertainment platforms, almost all have a requirement to have a card issued in the country the service is available in.
In the case of BritBox, that is the UK.
If you have a UK issued card, that's great and then you can create a BritBox account with ease. But most don't.
The solution?
To create a BritBox account via your mobile phone.
Why? As both Google and Apple are responsible for payment on mobile devices.
That means that they don't impose card blocks like BritBox on their website.
The catch?
You need to change the region of your app store to download BritBox in the first place.
How to Change App Store Region on Android Devices
Start by connecting to a UK region using PrivateVPN.
Press on the 3 bars on the top-left of the screen in the Google Play Store.
Go to Account.
Google will now give you an option to switch your location to be in the UK.
Go back to Account.
Confirm your change followed by restarting the Play Store.
Download the BritBox app & create a BritBox account directly from the app.
How to Change App Store Region on Apple Devices
Sign out of your current iCloud account.
Create a new iCloud one with your location set to be in the UK.
Download the BritBox app.
Connect to a UK server with PrivateVPN.
Create an account directly from the BritBox app.
Watching BritBox in United Arab Emirates on a TV
BritBox is watchable on a TV.
The app itself is also available across many smart TV platforms.
The issue is that VPN services aren't.
They are not available on neither Apple TV, Chromecast, nor Roku.
Your options?
Either connect your laptop to a TV via an HDMI cable or get an Amazon Fire TV Stick as it supports VPN services.
Just ordered a Fire TV Stick? Create an Amazon account based in the UK.
If you already have one, then here's how to change your region to get the app:
Go to your current Amazon account in the web browser.
Press on Accounts & Lists, followed by Manage Your Account and Content.
Change your region to be in the UK.
Now go to your Amazon Fire TV device. Press on Settings and My Account.
Deregister and sign back into your Amazon account.
Download BritBox on your Fire TV.
That's How to Watch BritBox in the United Arab Emirates
The best thing about this guide?
That these exact steps with a location change when using PrivateVPN will allow you to unblock, many other streaming platforms lin the United Arab Emirates, whether it be Hulu, BBC iPlayer, or DAZN.
Written by Michael Smolski.
Disclaimer: While PrivateVPN supports BritBox, it cannot guarantee non-stop 100% of the time support at all given times. Since BritBox has to take measures to prevent people outside of the UK from watching, no VPN service can make guarantees like that.