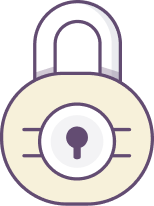 What Data is Visible Without a Linux VPN?
Your data is at risk. Whether browsing in Starbucks, using a public downtown WiFi network or even in your own home, your data is waiting to be seen.
Here's exactly what others can see when browsing without a VPN:
Your entire browsing history
All of your login details
Private email messages
Every download you make
Every purchase you complete
Where you are right now
Any file you received... ever.
And the above is just a sampling of what governments, ISPs, and cybercriminals can find out about you and your activities. Scary, right?