A Comprehensive Review of PrivateVPN: A Superior Alternative to Google One VPN
Numerous brands vie for the top spot, claiming to provide the most secure, reliable, and user-friendly service. Google One VPN is a newcomer to this market, and while it brings the trusted Google brand name and some notable security features, it falls short in areas like speed, reliability, and versatility.
In this article, we'll see why PrivateVPN might be the best Google One VPN alternative
Google One Struggles With Performance and Reliability - PrivateVPN Does NOT
One of the primary concerns with Google One VPN is the slow speed and unreliable connection, as it has been shown to reduce download speeds by up to 50-60%. VPN users prioritize speed and reliability, especially when streaming content, downloading files, or gaming online. In contrast, PrivateVPN is renowned for its blazing-fast servers and robust infrastructure.
PrivateVPN operates a self-managed VPN network that only comprises of server-grade hardware for high performance and speed. This means that users can enjoy buffer-free streaming, quicker downloads, and lag-free gaming. The service maintains its servers well, ensuring a stable, reliable connection that doesn't randomly disconnect, a flaw common in Google One VPN.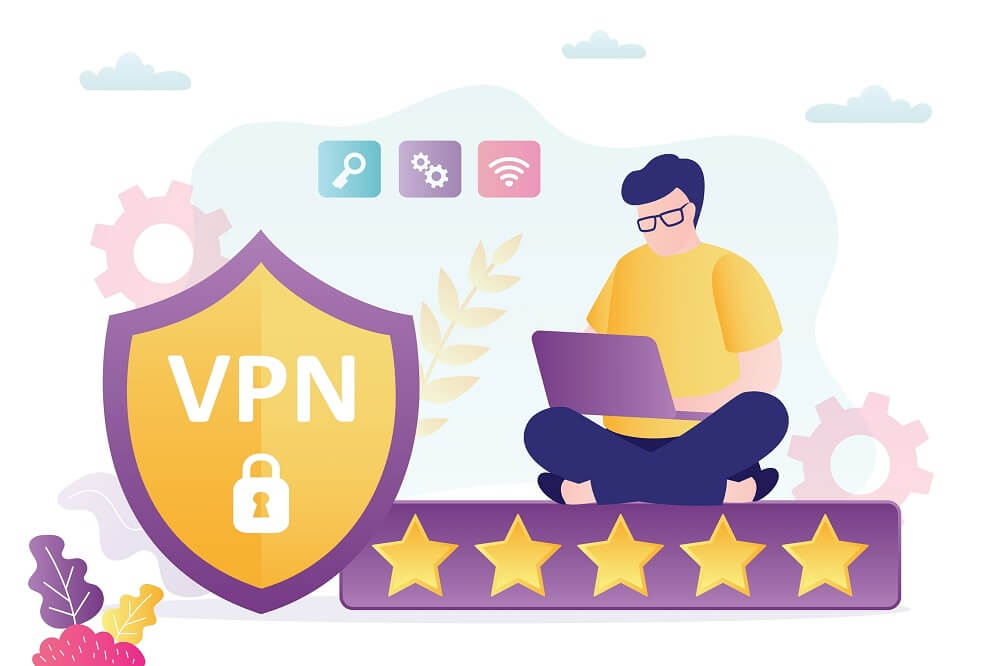 Robust Security Features
Just like Google One VPN, PrivateVPN offers standard security features such as strong encryption and protection against hackers and ISPs. However, it goes a step further by providing an array of additional features. These include an automatic kill switch, IPv6 leak protection, and even a "Stealth Mode."
The kill switch ensures that your data doesn't leak if your VPN connection drops. IPv6 leak protection guards you against leaking IPv6 traffic, which could reveal your identity. The "Stealth Mode" is a particular boon for users in countries with restrictive internet policies, as it helps bypass VPN detection, providing a seamless browsing experience.
P2P and Torrenting Capabilities
Unlike Google One VPN, which lacks the ability to torrent files, PrivateVPN supports Peer-to-Peer (P2P) connections, making it an excellent choice for torrenting. PrivateVPN not only allows but also actively supports P2P traffic. They even provide a list of P2P-friendly servers for optimal performance.
With PrivateVPN, users can securely download torrents, ensuring their IP address remains hidden, and their online activities are untracked. With its unlimited bandwidth and high speed, users can enjoy fast torrent downloads.
Global Server Coverage and Bypassing Geo-Restrictions
PrivateVPN boasts an impressive network of servers spread across 63 countries, giving users a wide range of options to choose from. This broad server coverage allows users to bypass geographical restrictions set by streaming services like Netflix, Hulu, and BBC iPlayer.
On the other hand, Google One VPN's server coverage and ability to bypass geo-restrictions remain undisclosed, making it an unreliable choice for those wanting to unlock global content.
Affordable Pricing Plans
Lastly, PrivateVPN's affordability sets it apart from other VPN services. With plans starting at just $2/month, it is one of the most budget-friendly VPNs in the market. Compared to Google One VPN, which is bundled with Google One plans and can be more expensive, PrivateVPN provides a far more economical solution without compromising on quality or service.
Every subscription comes with a 30-day money-back guarantee, and you can use your account on up to 10 devices simultaneously (each using a different IP address!), giving you value for your money.
Final words
While Google One VPN has its strengths, such as user-friendliness and basic security features, it is undeniably lacking in several areas, including speed, reliability, and additional features. PrivateVPN, with its superior performance, robust security features, P2P support, impressive global server coverage, and affordable pricing, presents a compelling alternative. If you're searching for a VPN that offers a comprehensive package of features without breaking the bank, PrivateVPN is the way to go.
FAQs
How does PrivateVPN protect my online privacy?
PrivateVPN protects your online privacy by masking your real IP address and encrypting all the data you send or receive. This prevents anyone, including hackers, ISPs, or even government entities, from monitoring your online activities or stealing your sensitive information.
Can I use PrivateVPN on multiple devices?
Yes, you can use PrivateVPN on up to six devices simultaneously with a single subscription. This allows you to protect all your devices, including your smartphone, tablet, laptop, and even your home router.
Does PrivateVPN log my browsing activities?
No, PrivateVPN has a strict no-logs policy. This means they don't track or store your online activities. Your online privacy and anonymity are their top priority.
Can I use PrivateVPN for streaming services like Netflix, Hulu, or BBC iPlayer?
Yes, you can use PrivateVPN to access your favorite streaming services from anywhere in the world. Their extensive global server network allows you to bypass geo-restrictions, giving you access to a world of content that may not be available in your region.
What is PrivateVPN's 'Stealth Mode'?
The 'Stealth Mode' is a feature that disguises VPN traffic as regular internet traffic. This allows users in countries with strict internet regulations to bypass VPN blocks and use the internet freely. It's an essential tool for maintaining online freedom and privacy.