The Best VPN for MacBook - What's Needed
Looking for the best VPN for Macbook? Regardless of your needs whether you are primarily looking for safety and privacy or more in the business of entertainment, there are a few features to consider that turn a good VPN into a great VPN and depending on your exact needs, the best VPN for MacBook.
Here's 5 things to look at:
1. The Encryption and Protection
VPN = Virtual Private Network.
At the end of the day, the main feature of a VPN is to provide you with a virtual private network.
The factor to look at in those 3 words is private, especially with a lot of services failing on that.
Privacy? It starts by knowing about your VPN provider. If looking for the best VPN for your MacBook, that's the first thing to consider. Make sure the privacy policy of the service you plan to use is very clear and simple. If it isn't, treat it as a red flag. Also look for whether the company is a part of some bigger company. A great example to give here is Onavo VPN which was owned by Facebook before it eventually ceased to exist.
It was a free VPN that Facebook used for collecting user data. The first rule to VPNs? It's not meant to keep and use data.
After you know you can trust your provider, that's where the features the provider provides as far as safety but also app features, matter.
In the case of PrivateVPN, as far as encryption is concerned, it offers military-grade 2048-bit encryption with AES 256. It's the highest level encryption available on the market, being practically unbreakable with the current standard of computer devices in 2022. We are talking about an estimate of trillions of years to break based on current standards.
To put things into perspective, that is 2 to the 256th power possible combinations. We aren't going to write out how many possible combinations there is, but we will however say that it starts with "115 quattuorvigintillion" and you most likely never even heard of such number, and there is another 20 odd sounding terms like that before you even get to trillion. That is how many combinations for the correct key to unblock the encryption there is. That's how much safer you can be with the use of encryption online.
With you being protected via an encryption, your data will be safe from hackers intercepting it when for example connected to Wi-Fi in places like cafes, although, it is at the same time good to remember that while encryption is vital for your MacBook, it's also important to remember that encryption only goes so far. If you are writing sensitive information and someone nearby you is looking at your screen, encryption is not going to solve that. Neither is the fact that someone you sent a message to shared that message with someone else. When it comes to the safety of your information as it is being sent and received, encryption matters though.
2. VPN app Features
The VPN service you use is only as safe as the tools it comes with to protect you.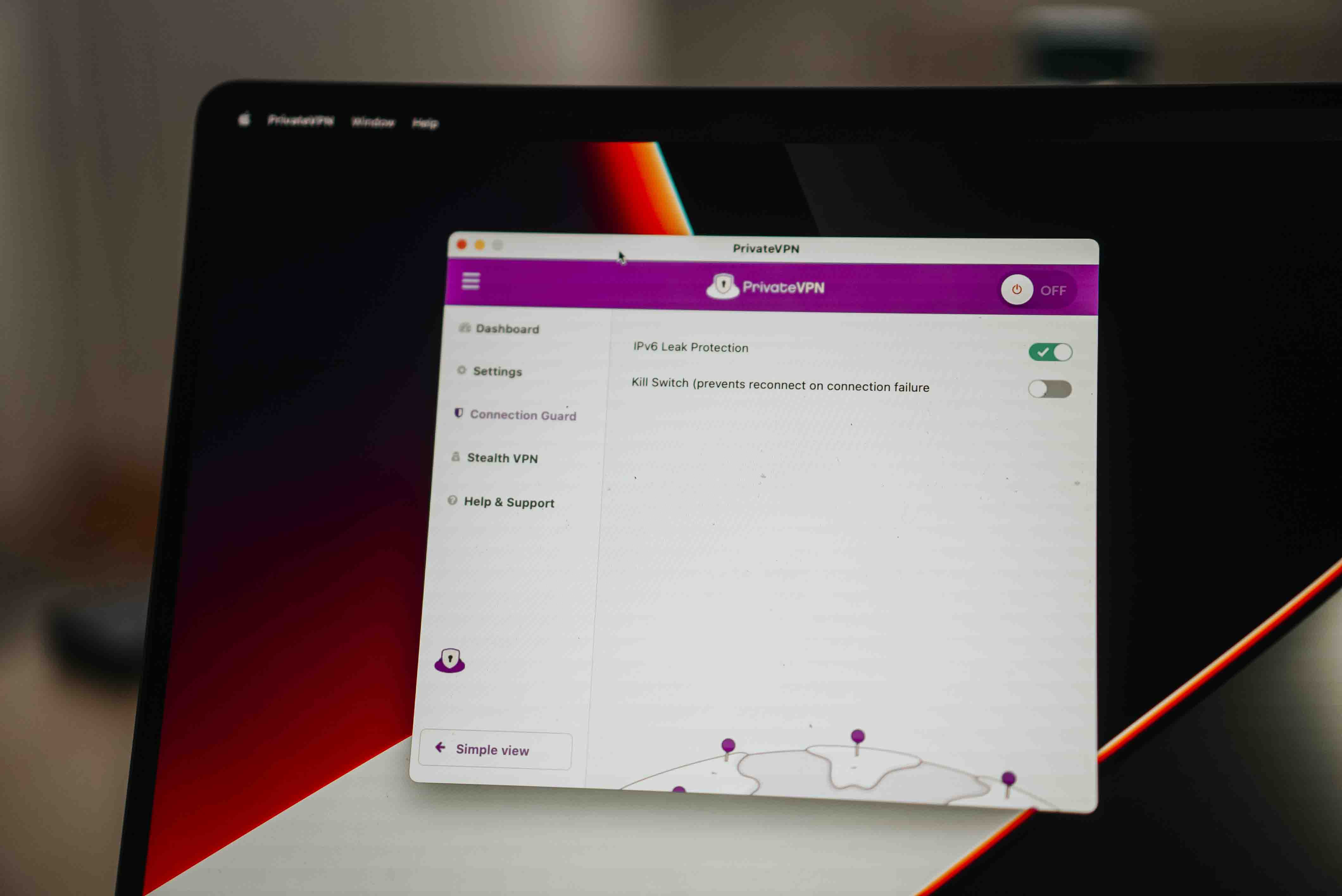 You might be thinking that "the best VPN should never fail you" or that "it shouldn't crash", and the chances are that it never won't, but you also never think that the train you are going on will crash, yet it happens. In this case, that's where having the right VPN app features to protect you from any crashes and issues, comes in as a extra layer of protection, especially if you are using a VPN in order to get more privacy, security, and safety.
When it comes to PrivateVPN as a VPN service on MacBook comes with several vital features for safety.
These are features like Kill Switch which ensures that your internet connection gets turned off in an event that a VPN stops working.
Did we mention that PrivateVPN works on up to 10 devices at the same time?
3. Unblocking Entertainment
It's no secret that one of the main reasons VPN services are used around the world is for unblocking entertainment services. If you live in the US this perhaps doesn't fully apply as you will have access to Hulu, HBO Max, and Paramount+ without having to use a VPN, but even the US doesn't offer all content possible, and services like Britbox, or better versions of DAZN are not available.
And that's where VPN services come in to save the day, allowing you to virtually connect to one of the regions where the platform you want to use is supported.
The best VPN for MacBook for entertainment? It's not the one that offers the most servers in different regions. It's the one that offers quality servers that work with entertainment services who are constantly trying to prevent VPN services from working.
In the case of PrivateVPN, PrivateVPN won't offer you thousands of VPN servers around the world. Instead it will offer you hundreds of servers with a focus on quality rather than quantity, and making sure that these servers work with services that you want to use.
4. Stealth VPN
Ever traveling to a country with censorship whether for work or leisure? Perhaps you need to post on social media that is blocked in the country you are in.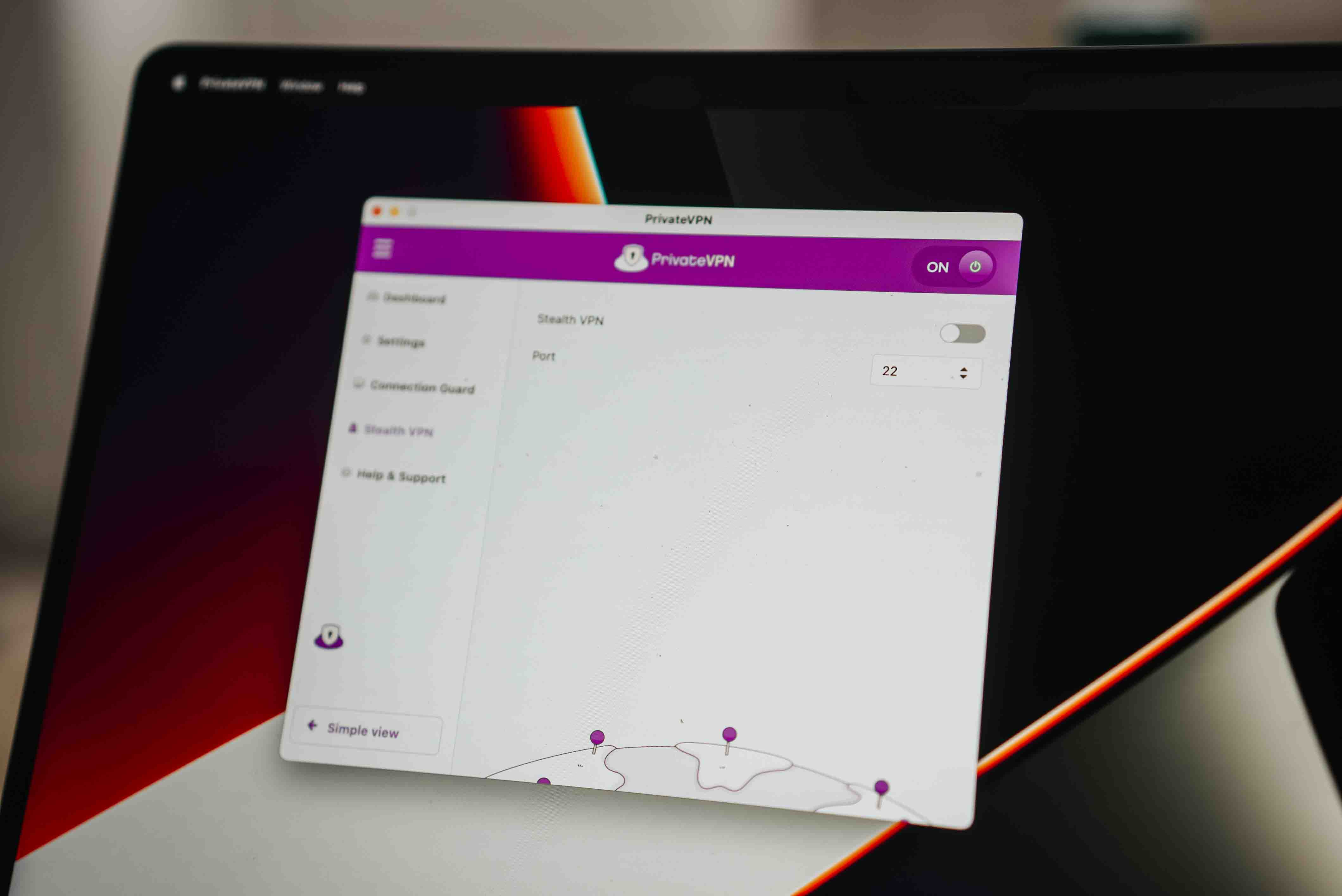 That's when you need to look for getting a Stealth VPN feature on your MacBook. Not everyone needs this feature to call a VPN the best VPN for MacBook, but if you travel around places with censorship such as China, this where Stealth VPN comes in to deal with extra VPN blocks in place in such countries.
Essentially, VPN traffic at its standard can easily be detected as VPN traffic by countries like China, and thus can be blocked. With a Stealth VPN feature though, the traffic blends in with normal traffic, allowing you to bypass government VPN blocks. At the expense of slightly slower speeds.
PrivateVPN comes with this feature on many types of devices, including support for Apple products like the MacBook.
5. Customer Support
Perhaps you have some questions about a specific server or about a specific feature, or perhaps a minor problem that is somewhat easy to be solved, but at the moment is preventing you from doing something, with not that many answers on Google regarding it, due to not that many same questions on the topic.
That's where customer support comes in and matters so much.
At PrivateVPN we like to say that we treat our customers like family, and that's not just us saying that. There is a reason we are the best rated VPN on Trustpilot with a 4.9 out of 5 rating on over a thousand reviews. And if you are ever having issues with using the service, we offer free Remote Help + Installation.
The Best VPN For Macbook - That's What's Needed
Perhaps you need access for thousands of servers for your specific needs and in that case, PrivateVPN might not be the best MacBook option for you, but if you need servers of quality that work with services that you need or want to use, while giving you the best possible encryption and app features possible, that is where PrivateVPN comes in for you on your MacBook or up to 10 devices combined, at the same time.
…But test it for yourself, and let us know your thoughts.
Written by Michael Smolski.