Is a VPN Worth it on Windows 11 - Windows 11 VPN Guide
Wondering as to whether a VPN is worth it on Windows 11 devices, or at all? Whether you just got a new Windows 11 device, upgraded, or are thinking of upgrading, the answer to whether a VPN is worth it on Windows 11 or not and whether you need it, depends entirely on what kind of things you do on your device.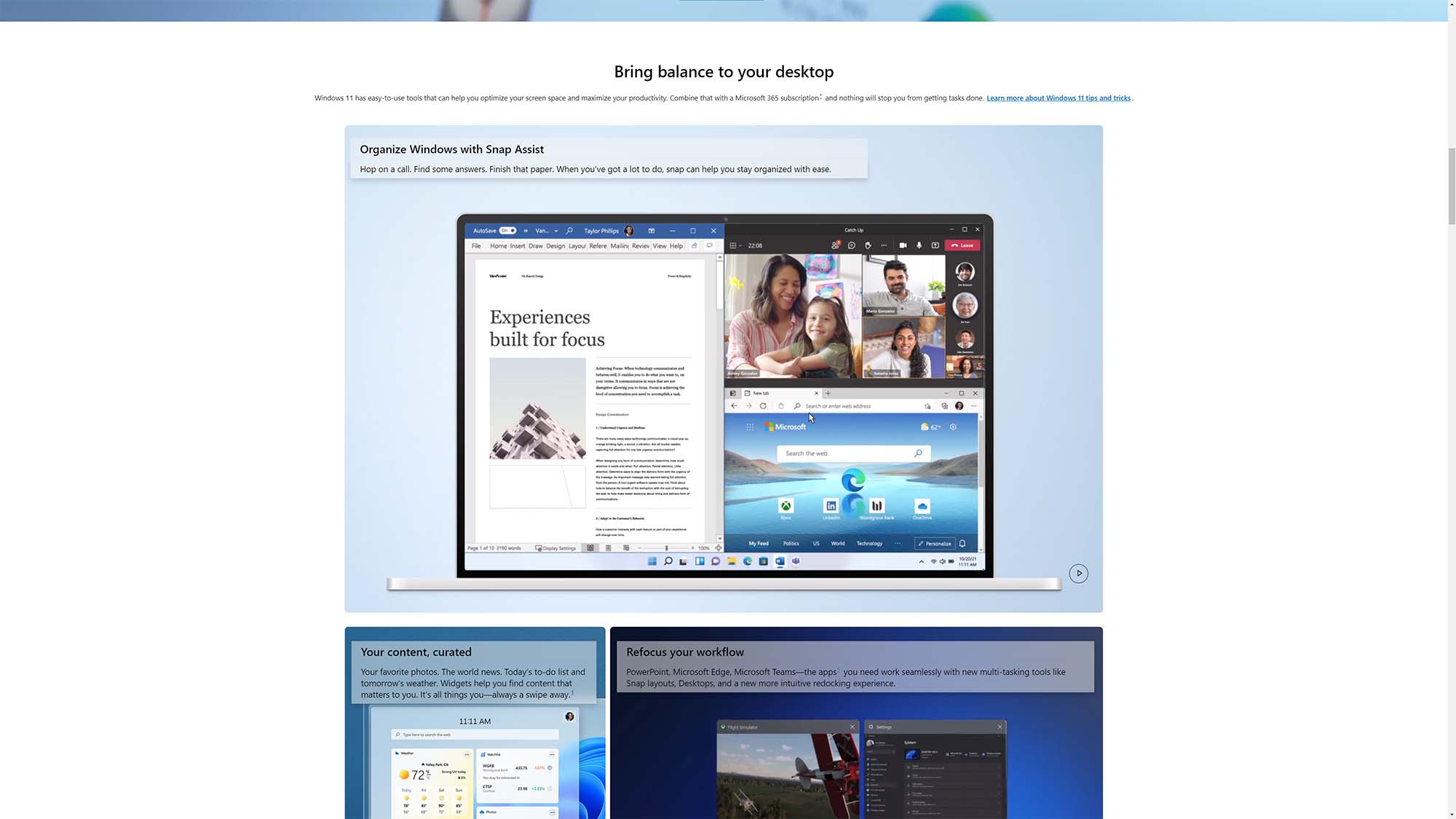 And we'll go over these potential reasons in this Windows 11 VPN guide.
Is a VPN Worth it on Windows 11
As to Windows 11, while the update itself is in no way as big of an update as Windows 8 to Windows 10, that is fine. Windows 10 was a great operating system and it didn't require huge changes. And that's exactly what the Windows 11 update is. It's a refreshed look, support for Android apps, and many smaller technical updates that most users won't ever notice.
But whether a VPN is worth it on Windows 11 depends entirely on what you do on your device, and where you live The same applies to macOS and mobile devices.
In this guide, we will break down different uses of a VPN service, and after that, you can make up your own mind as to whether you need a VPN on Windows 11 or not.
Windows 11 Privacy
Every system in theory is meant to be better, faster, and safer than the previous one, but there are certain things that Windows 11 isn't going to provide you with.
And let's not forget, Windows loves to come out with bugs, which was also the case with Windows 11.
Windows 11, while a great system, isn't going to protect you fully online. For that you need things like an IP address change along with encryption. And that's something that Microsoft doesn't provide you with, thus putting your privacy online at risk.
Why do you need such things for privacy?
As without them, everything you do online can easily be traced back to you. Your IP address is like your postal address when you order something online, except you have no input over it. It's automatically taken.
A VPN can give you that input by allowing you to change your IP address, to be somewhere else, thus protecting your real location. In the case of PrivateVPN, that's over 200 servers in 63+ countries at the time of writing. Some services have more, but PrivateVPN's main focus is on the quality of servers and making sure they work the best they can.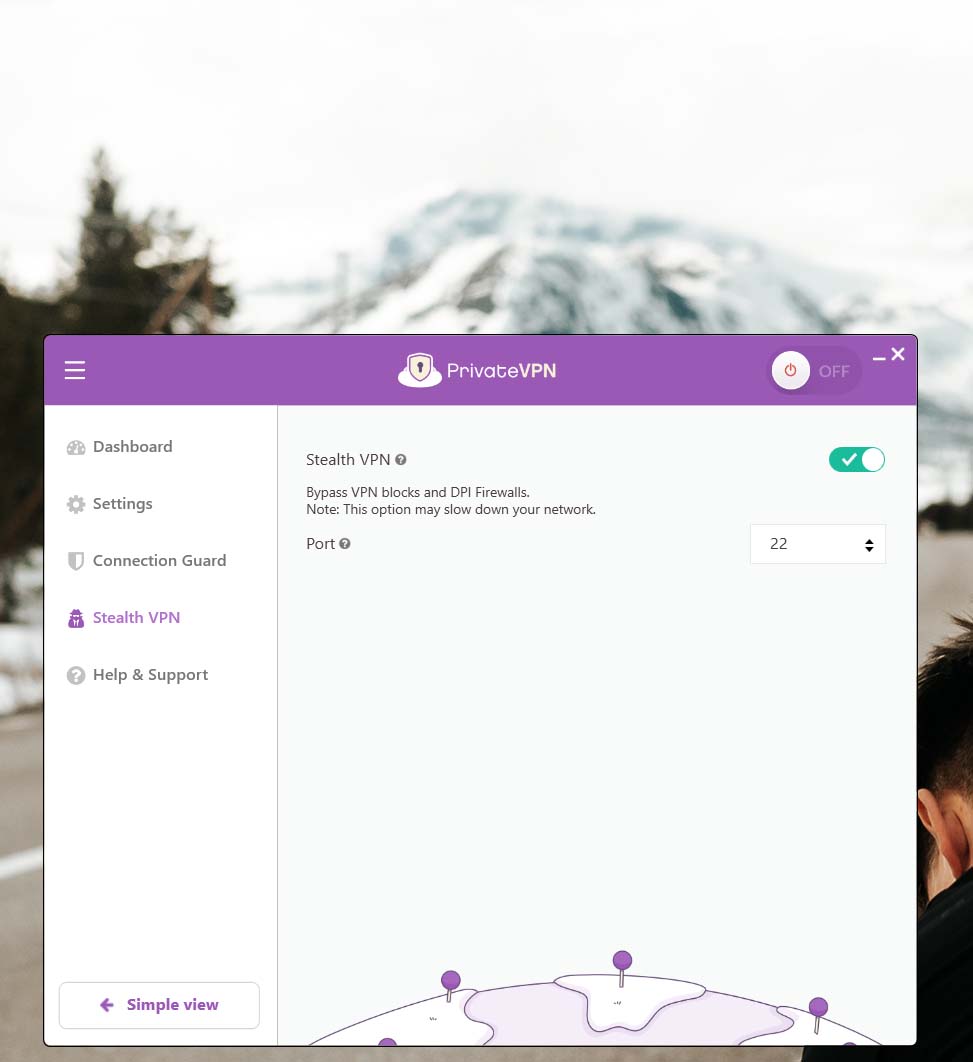 PrivateVPN also comes with 2048-bit encryption with AES-256 which is considered the highest level of encryption on the market, used by governments and militaries.
VPN Worth it on Windows 11 for Entertainment
Entertainment, while loved around the world equally, isn't equal everywhere. What you get with Netflix in the US isn't what you get with Netflix in the UK. If you are outside of the US, you don't get Hulu. HBO Max is limited to several countries around the world. Even being in the US doesn't give you full access as the sports streaming giant DAZN is limited mostly to boxing.
If you want to take full access of your entertainment options with Windows 11, then you do need a VPN, and a VPN is worth it for that on Windows 11.
PrivateVPN? With a focus on the quality of servers is able to make most of the world's streaming services work in locations they would normally not work.
But Windows 11, while on paper just a small upgrade to Windows 10, is in one way revolutionary as it allows or will allow for Android apps. Something that the Windows platform was missing for quite some time.
With that, there might be a much simpler way for creating subscriptions on platforms that have location payment blocks that check if your card is issued in the location you are virtual in with a VPN. Why? As normally one of the ways to bypass the issue was by signing up from the mobile app. Androids apps on Windows 11 might, potentially, eliminate the need for signing up on your phone.
Free VPNs vs Paid VPNs - Is a VPN worth it on Windows 11 Depends on This
We all like free software.
Most people want a free calendar app or a free notes app.
The same applies to VPN services.
...Except, when it comes to VPN services, with free VPN services, there is very often a big catch.
As while a VPN can do the things we mentioned in this Windows 11 VPN guide, very often free VPNs contradict what they are meant to do, by collecting data, which then allows them to generate money to run a free VPN service. It's not the case with all of them, but Onavo is a great example of a free VPN that collected data.
Furthermore, free VPN services often fail on entertainment. Sure, if you are looking to simply access American Netflix, then sure, some free VPN services can unblock it, but forget about unblocking much more than that.
VPN For Bypassing Censorship
Censorship comes in many forms.
On a smaller scale via news pages not being available in certain countries, to a bigger scale such as China and their major VPN service ban.
If you live in a country with censorship and can't access certain news pages or services, and want to access them, then a VPN is worth it, without a doubt.
And when it comes to places like China, PrivateVPN offers a stealth VPN feature which allows VPN traffic to blend in with normal traffic. It will slow your internet down a little bit, but will allow you to bypass the likes of China's "VPN firewall."
Is a VPN Worth it on Windows 11
Windows 11 while not as big of a change between Windows 8 and Windows 10, brings a fresh design along with by many awaited, Android apps, along with many more technical improvements such as improved safety, but at the end of the day, it's an operating system, and not everyone needs the benefits of a VPN, and thus it doesn't directly offer these, and that's where a VPN does come in.
Written by Michael Smolski.
Disclaimer: While PrivateVPN does support many entertainment platforms, due to the nature of streaming services taking measures against VPN services all the time, it can't guarantee non-stop 100% of the time support. The same applies to Stealth VPN. Countries like China make efforts against VPN services at all times, and thus we cannot guarantee non-stop all the time support at all given times. No service can. Thus, for these reasons, if looking for these specific features, we recommend getting a monthly subscription.