How to Get Hulu Japan Outside of Japan
Want to watch Hulu Japan outside of Japan? Hulu Japan is traditionally only available in Japan. The same applies to American Hulu, which is only available in the US. With this 2-step guide, you will be able to unblock both Hulu Japan outside of Japan, but also the American Hulu.
And that's both as far as making Hulu think you are in the right region, but also as far as creating an account goes, which most will find to be the harder part, that most other guides don't tend to mention.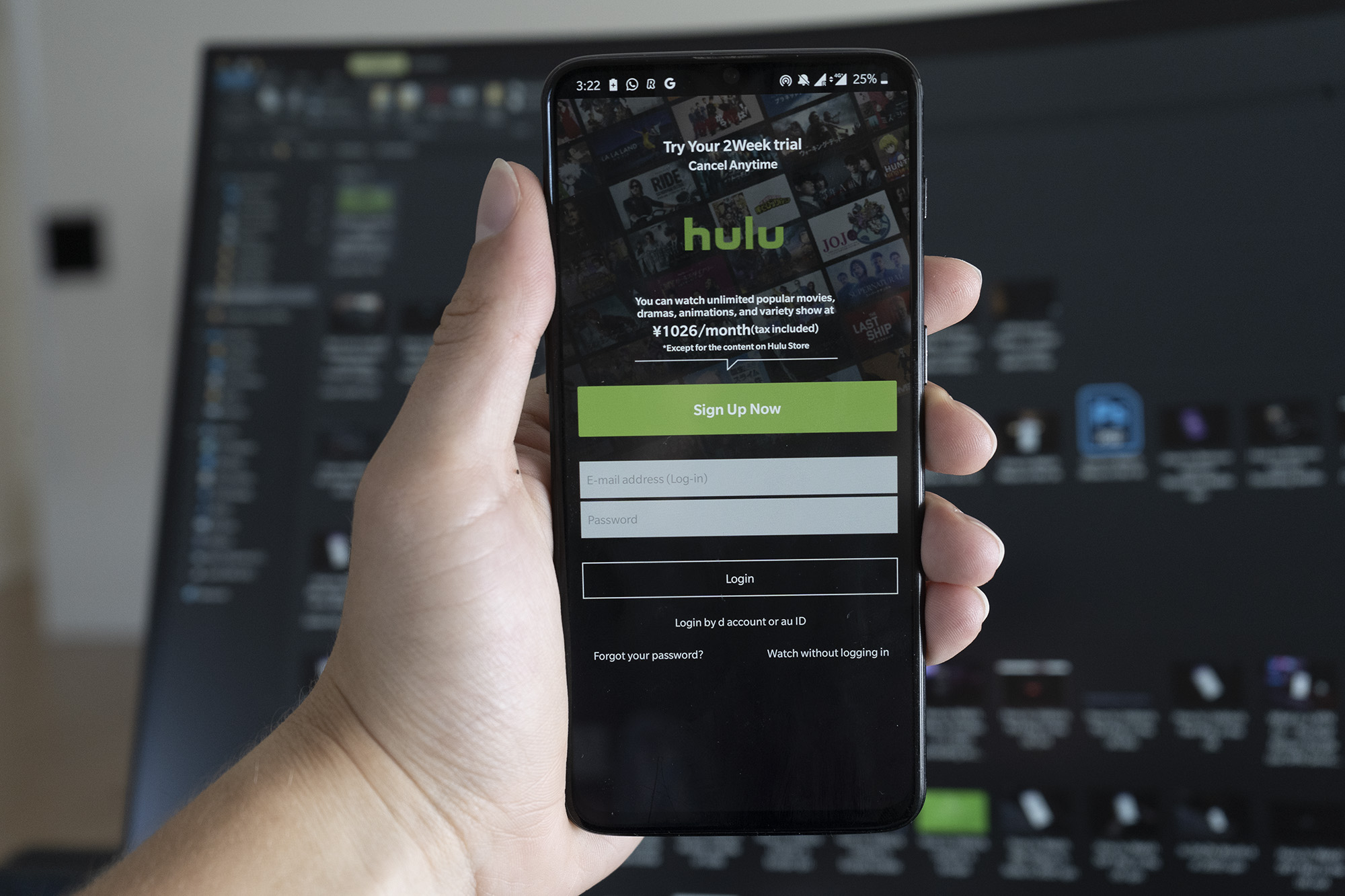 Making Hulu Think You Are in Japan to Watch Hulu Outside of Japan
Perhaps let's briefly explain why Hulu is not available outside of Japan in the first place.
Just like with the American Hulu, it goes down to rights.
Hulu Japan doesn't have the rights to show content outside of Japan.
If it wanted to show its content worldwide, it would need to pay a lot more for every piece of content, and even with that, it wouldn't be able to show it all as some companies and platforms already have the rights to show some of the content Hulu shows Japan, in other parts of the world.
The result?
That in order not to get in trouble, Hulu prevents people from watching Hulu Japan outside Japan.
That's why it's crucial to make Hulu think you are in Japan.
And to do that, you need to be there virtually, by using a VPN.
If you are already aware of VPN services and tried using a VPN service to unblock Hulu, you might have realized that even when connected to a Japanese server, Hulu doesn't work.
The reason for that?
As Hulu, just like many other streaming platforms, takes measures against VPN services.
And that's because it has to in order not get in trouble.
This is where PrivateVPN comes in as a service that doesn't have thousands of servers like some other services, but that instead focuses on providing quality and making sure entertainment platforms such as Hulu Japan work.
You can test that out for yourself with a 7-day trial with no need for a card. Just provide an email and a password, and just like that, you have an account that you can connect to Hulu Japan with, that works.
PrivateVPN works on up to 6 devices at one time, meaning that while you unblock Hulu Japan outside of Japan, your partner can unblock DAZN or ESPN+ to watch a football match or one of the many other platforms PrivateVPN allows you to unblock.
How to Make a Hulu Account Outside of Japan
This is the real issue for most when trying to watch Hulu Japan.
If you already tried creating an account, you've noticed that you need a Japan issued card.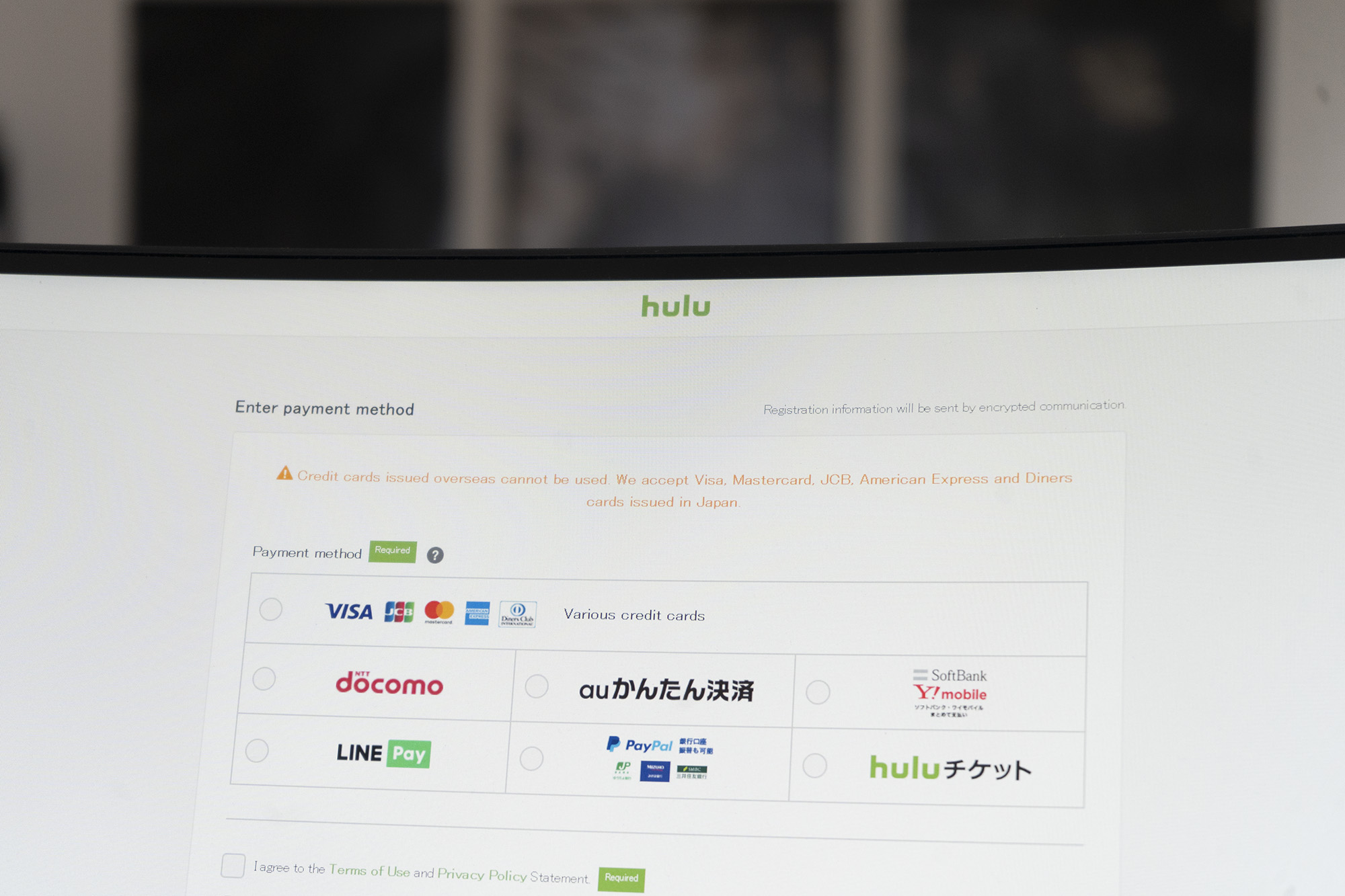 Perhaps you already read one of our American Hulu guides and tried creating a Hulu account with the help or Revolut, but that also doesn't work in this instance.
The solution? Create a Hulu account by signing up for Hulu via your mobile device.
Why does this method work?
As it utilizes the payment systems of Apple and Google that don't have the limits that Hulu places, meaning no need for a card issued in Japan.
However, instead, you will need to follow these few steps to make this work:
Getting a Hulu Account on Apple Devices
On Apple devices, to get a Hulu account, you first need to create a new iCloud account that looks like you are in Japan.
To do that, sign out of your iCloud account, followed by creating a new one.
When you have an account, download the Hulu app, and that's it. Now you can create a Hulu account.
You will, of course, need to use PrivateVPN while creating an account.
And when you have that done, you can, of course, sign back into your older account, with no issues.
Getting a Hulu Account on Android Devices
Open up PrivateVPN and connect to a Hulu Japan server.
In the Play Store, click on the 3 bars that show on the top left of the screen.
Next, click on Account, and when you see the Play Store giving you an option to switch to the Japanese store, do it.
Restart the Play Store.
Now you will be able to download the Japanese version of Hulu.
When you do that, you will be able to sign up for a Hulu account.
Japanese Hulu Outside of Japan on a TV?
Watching Hulu Japan outside of Japan is slightly harder.
Why?
As most smart TV platforms (unless it's Android TV) just do not support VPN services.
And the same applies to Apple TV, Chromecast, and even Roku.
What are the solutions?
Laptop to a TV connection via a HDMI cable.
An Amazon Fire TV which does support VPN services.
You could also install a VPN on a router, and that would make Hulu Japan work everywhere, but it's not anything we recommend as most home routers aren't strong enough to handle VPN services well.
What's our favorite method for watching Hulu Japan outside of Japan on a TV?
The Amazon Fire TV Stick.
If you plan to get one, when signing up, select for your location to be in Japan.
Already have one?
Go to your current Amazon account in the web browser.
Click on Accounts & Lists, followed by going to Manage Your Account and Content.
Change your region to be in Japan.
Go to your Amazon Fire TV device. Press on Settings and My Account.
Deregister and sign back into your Amazon account.
Download Hulu Japan.
That's How to Watch Hulu Japan Outside of Japan
Regardless of where you live on the planet, there will be streaming services worth watching that are not available in your country.
This is where PrivateVPN comes in a service with focus on unblocking both the most popular and slightly less known services.
Try it out with a 7-day trial with no need for a card, and see what streaming service you want to keep using, and which you don't.
Written by Michael Smolski.
Disclaimer: While PrivateVPN does work with Hulu and many other streaming services, due to the nature of these services having to make efforts against VPN services, it's not able to guarantee non-stop 100% of the time support. No VPN service can do that.