How to Watch HBO Nordic Outside of Supported Countries
Want to watch HBO Nordic and are outside of supported countries? There is a way to do it, but unfortunately, most guides don't go through the actual steps of unblocking HBO, but rather 1 step that is about their product.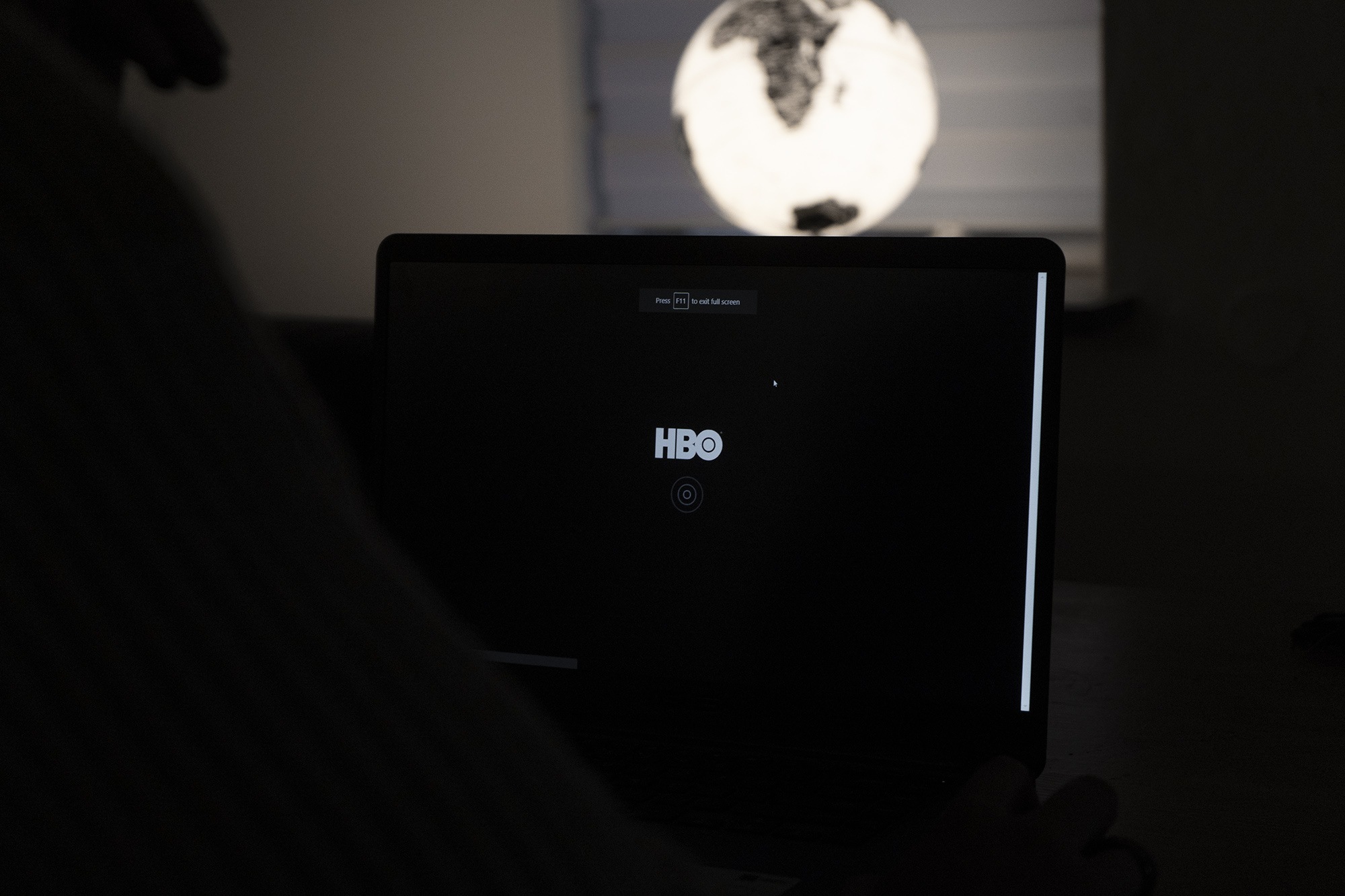 In reality, to watch HBO Nordic, you need to be able to both first fool HBO Nordic into thinking you are in a supported region, and then to deal with the issue of your card having to be issued in a Nordic country.
Otherwise…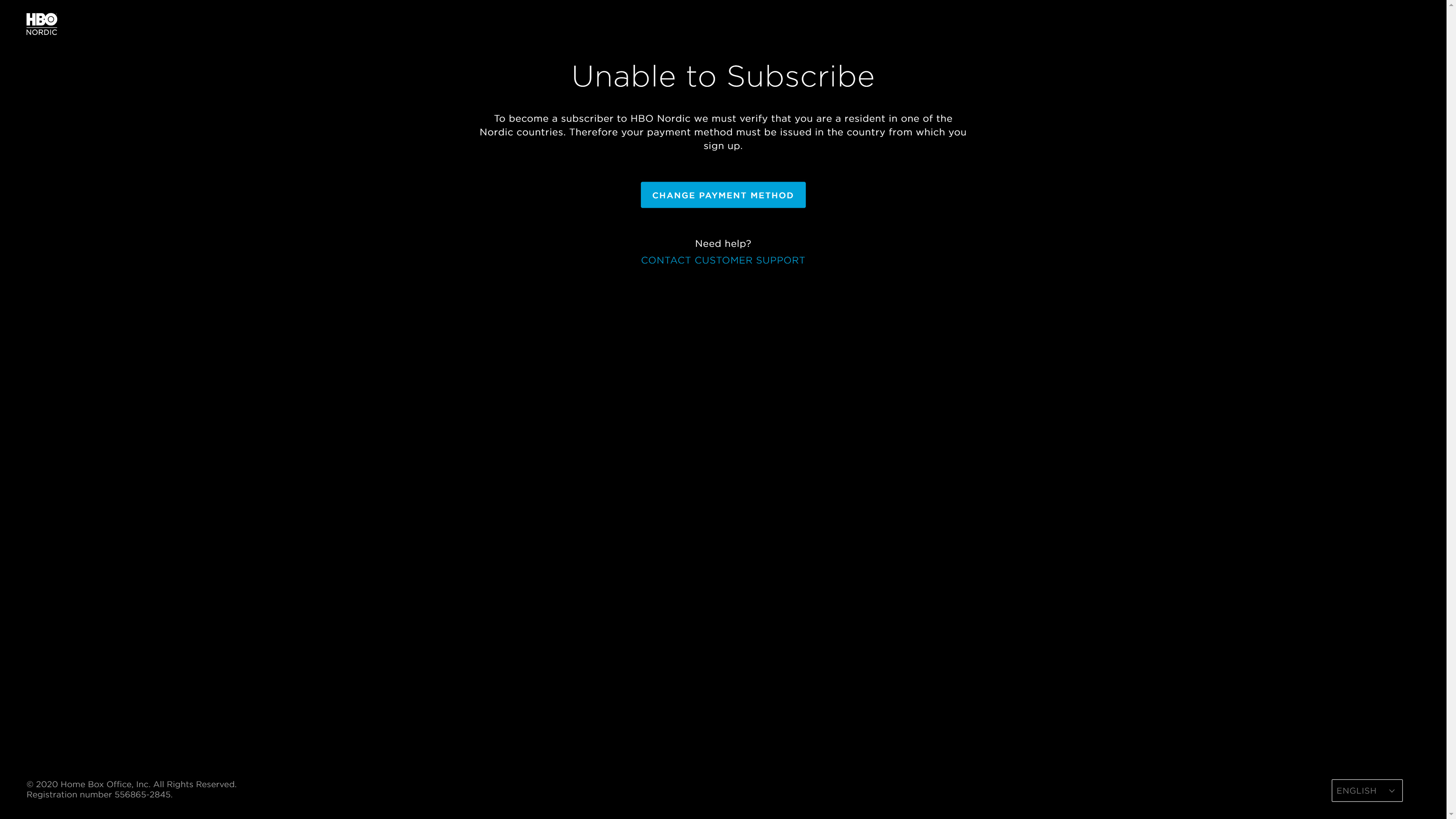 Why is HBO Nordic Not Available Everywhere in the First Place
A common question asked when it comes to all streaming services is why they aren't available everywhere.
Wouldn't it be in the interest of companies to make as much profit as possible, right?
...And well, it is. That's why these blocks exist.
HBO? It owns almost all of its content.
Why can it not show it? As it sells the rights to its content or otherwise has partnerships with companies that make it $$$.
For instance, in the UK, HBO has a huge partnership with Sky.
When HBO sells rights to the content or has partnerships, the result is that it often can't show something in that country.
How to Make HBO Think You Are in a Supported Region to Watch HBO Nordic
To make HBO think you are in a supported region, you need to make HBO Nordic think you are in one of the supported countries.
For that, you need to change your location virtually.
And you may already know that you need a VPN for that.
If you aren't aware of what a VPN is, it's a way for you to change your location virtually.
...But if you tried a VPN with HBO Nordic, you probably saw that it doesn't really unblock HBO.
And that's because when it comes to entertainment, it's not enough to just unblock HBO.
That's because whether it's HBO, SVT Play, TV4 Play, or any other platform, if there are contracts in place over rights, the platform needs to make efforts to prevent the breaking of these contracts.
The result? VPN services being blocked.
And this is where PrivateVPN comes in as a service that focuses on entertainment.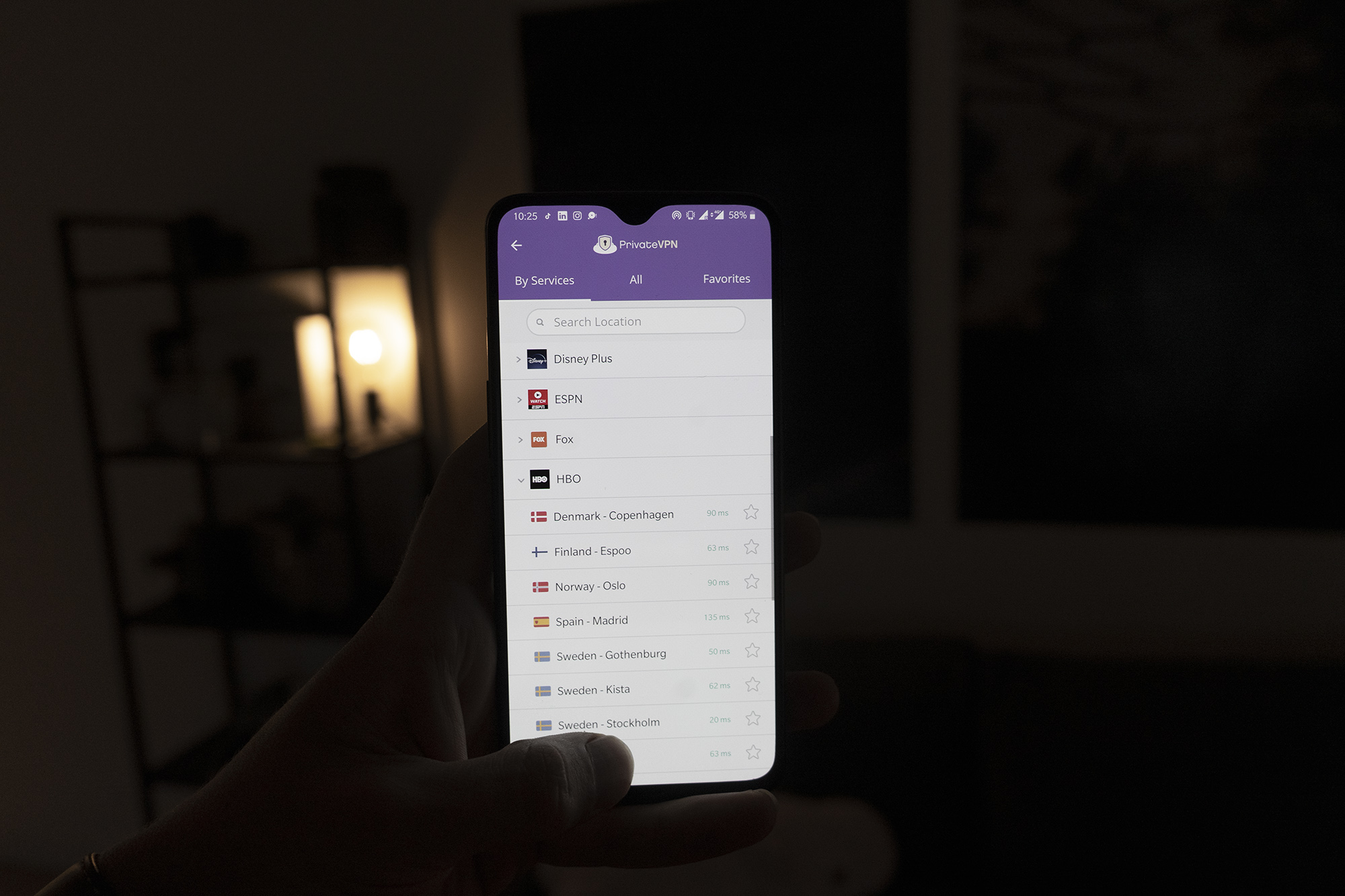 PrivateVPN doesn't come with thousands of servers like other VPN platforms, but instead, it focuses on quality and making sure the top platforms and less known platforms can be unblocked.
There's a 7-day trial without a need for a card, so you can try it out for yourself.
Simply provide an email, a password, download the app, and connect to one of the HBO Nordic servers.
Now, let's talk about the payment situation when it comes to HBO Nordic.
Dealing With the Payment Situation When Trying to Watch HBO Nordic Outside of Supported Regions
This is always the biggest issue when it comes to unblocking entertainment platforms, whether you are trying to unblock HBO Nordic or Hulu.
And it's one that most guides don't mention.
...If you already have a card from one of the Nordic countries, you can skip this.
Don't? You can sign up for one of the online banks from one of the Nordic countries.
...But the quickest way to go about this issue?
By changing your region in the app store of your mobile device to first download HBO, and then signing up for HBO Nordic directly from your phone, while connected to a VPN.
We'll walk through how to do this both on Android and Apple devices now.
Signing up for HBO Nordic on Android Devices
If you rock an Android device, firstly, turn on your VPN and connect to one of the Nordic servers.
Next, open up your Play Store.
Click on 3 bars on the top-left of the screen, followed by pressing on Account.
Google will now give you an option to switch to a Nordic region.
Once you do that, restart the Play Store, and while still connected to a VPN, download the HBO app.
Now, in there, simply register for an HBO account directly from the app.
The reason this method will work? As Google will handle the payments this way, and Google doesn't care about where your card is issued when signing up on a platform.
Signing up for HBO Nordic on Apple Devices
On Apple devices, this will work slightly differently.
Instead of changing the details on your current account, you are going to need to make a new account.
To do that, simply sign out of your current iCloud account followed by creating a new one, based in one of the Nordic countries.
That will allow you to download the HBO app to then sign up for HBO Nordic through the app, without any issues.
HBO Nordic on TV Devices?
A big question always asked? How do you watch HBO Nordic on the big screen.
The answer to that?
There are a few ways, and most of them aren't ideal.
Apple TV? Roku? Chromecast? They don't support VPN services.
Smart TV's? Unless they are Android TV-based, they don't support VPN services.
And that makes watching HBO Nordic outside of supported countries, on a big screen hard.
The solutions?
Connect your laptop to a TV via HDMI.
Get an Amazon Fire TV Stick, which supports VPN services (our recommended way.)
Install a VPN on a router. (Not recommended as it slows down internet due to routers not being able to handle VPN services.)
The Amazon Fire TV way?
It requires changing your location to one of the HBO locations, in order to download the app.
If you only ordered that, select your region to be right from the start.
Already have a Fire TV?
Go to your current Amazon account in the web browser.
Press on Accounts & Lists, followed by Manage Your Account and Content.
Change your region.
Now go to your Amazon Fire TV device. Press on Settings and My Account.
Deregister and sign back into your Amazon account.
Download the HBO app on your Fire TV.
...And, of course, be connected to a VPN.
That's How to Watch HBO Nordic Outside of Supported Countries
Found this useful and want to unblock even more?
With PrivateVPN, you can unblock the likes of SVT Play, TV4 Play, Yle, and much more which you can see on our blog, or when trying out the PrivateVPN app with the 7-day trial with no need for a card.
Written by Micahel Smolski.
Disclaimer: While PrivateVPN works with HBO, due to the nature of services like HBO having to make efforts against VPN services, PrivateVPN cannot guarantee non-stop 100% of the time support. No service can.