How to get Sling TV in the UK
Looking to watch Sling TV in the UK? Unfortunately at the time of writing this, Sling TV is not currently available in the UK. In fact, it is only available in the US and Puerto Rico.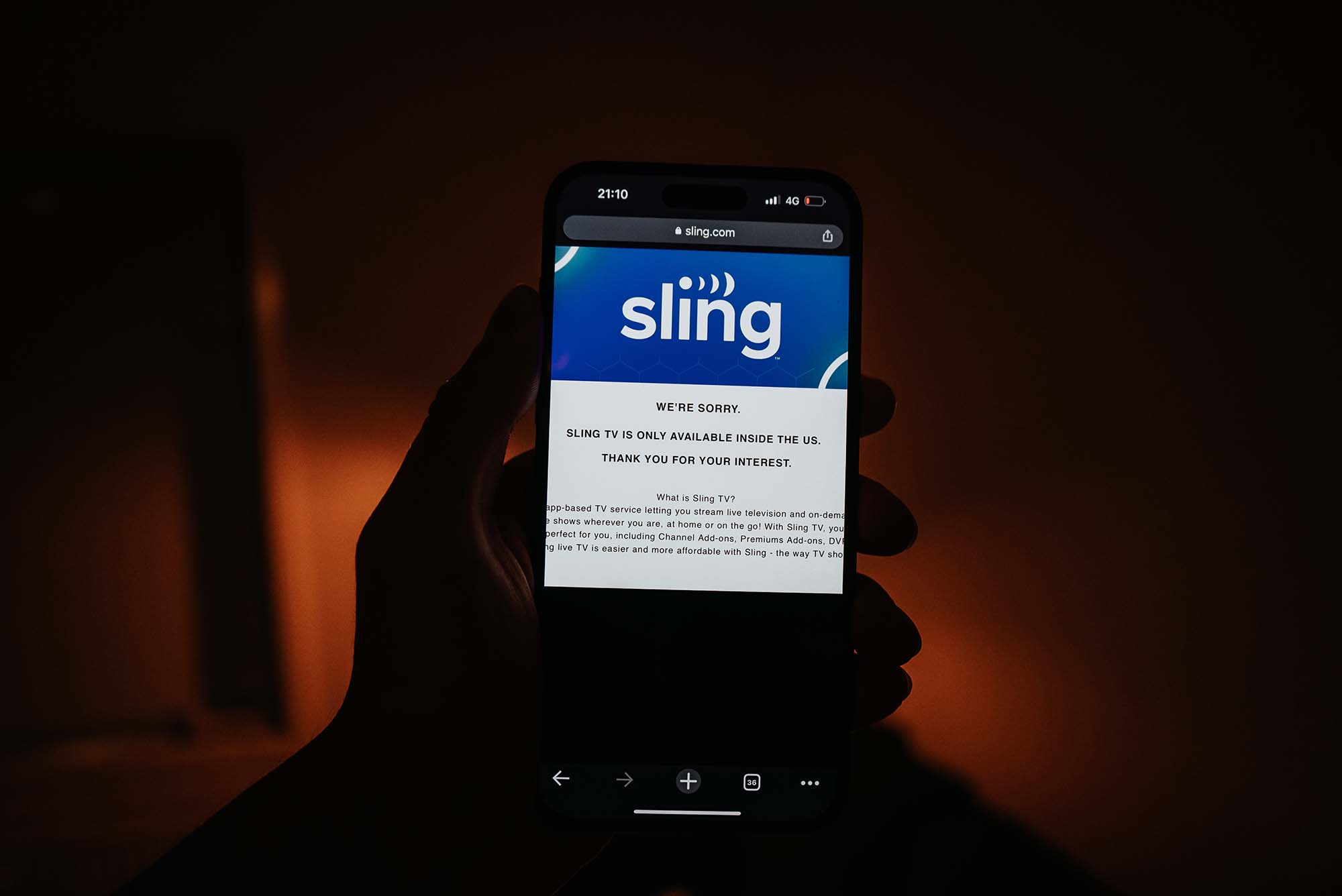 In this guide we will go over the 2 practical steps to make Sling TV accessible in the UK, so that whether you are in the UK or anywhere else on the planet, you will be able to watch your favorite TV channels or perhaps TV channels that are not currently available in your location.
But first…
Explaining Sling TV
Sling TV as its name suggests offers a completely different streaming model to many other services such as HBO Max or Paramount+, as it offers a traditional TV subscription in a non-traditional format, with a few upgrades.
Essentially, Sling TV allows you to cut the need for a cable while allowing you to have channels to flick through which can sometimes be welcomed in a world of so many choices when sometimes you miss out on a great movie simply because you didn't like the cover.
Sling TV as a platform is also quite affordable, yet customizable allowing you to spice it up to what you actually need. Does that mean you get hundreds or thousands of channels? Not quite, as it's not a platform with a focus on quantity.
Yet, perhaps its greatest advantage is that it gives options for people to watch international channels so whether you want to watch in Urdu, Hindi, French, Polish, German, Arabic, Mandarin or one of the many other languages they have, Sling TV offers you that option.
How to Get Sling TV in the UK
As with any streaming service that is not available in the UK, the first step is to make Sling think that you are in a supported region. If its location verification thinks that, then it will take you to the website that its American audience gets shown.
How do you do that?
By using a VPN.
VPN services? They are a tool for switching your online IP address so that you can look like you are somewhere else to where you actually are.
For that reason they are used by millions of people, and not just for streaming services like Sling TV, but more importantly for bypassing censorship and for staying safer on the internet.
VPN services like PrivateVPN come with military-grade encryption to encrypt your data as it comes and goes, but when it comes to PrivateVPN, the service also works at up to 10 devices at a time meaning you can hook up your entire house with different regions for different services that PrivateVPN supports.
How do you install PrivateVPN?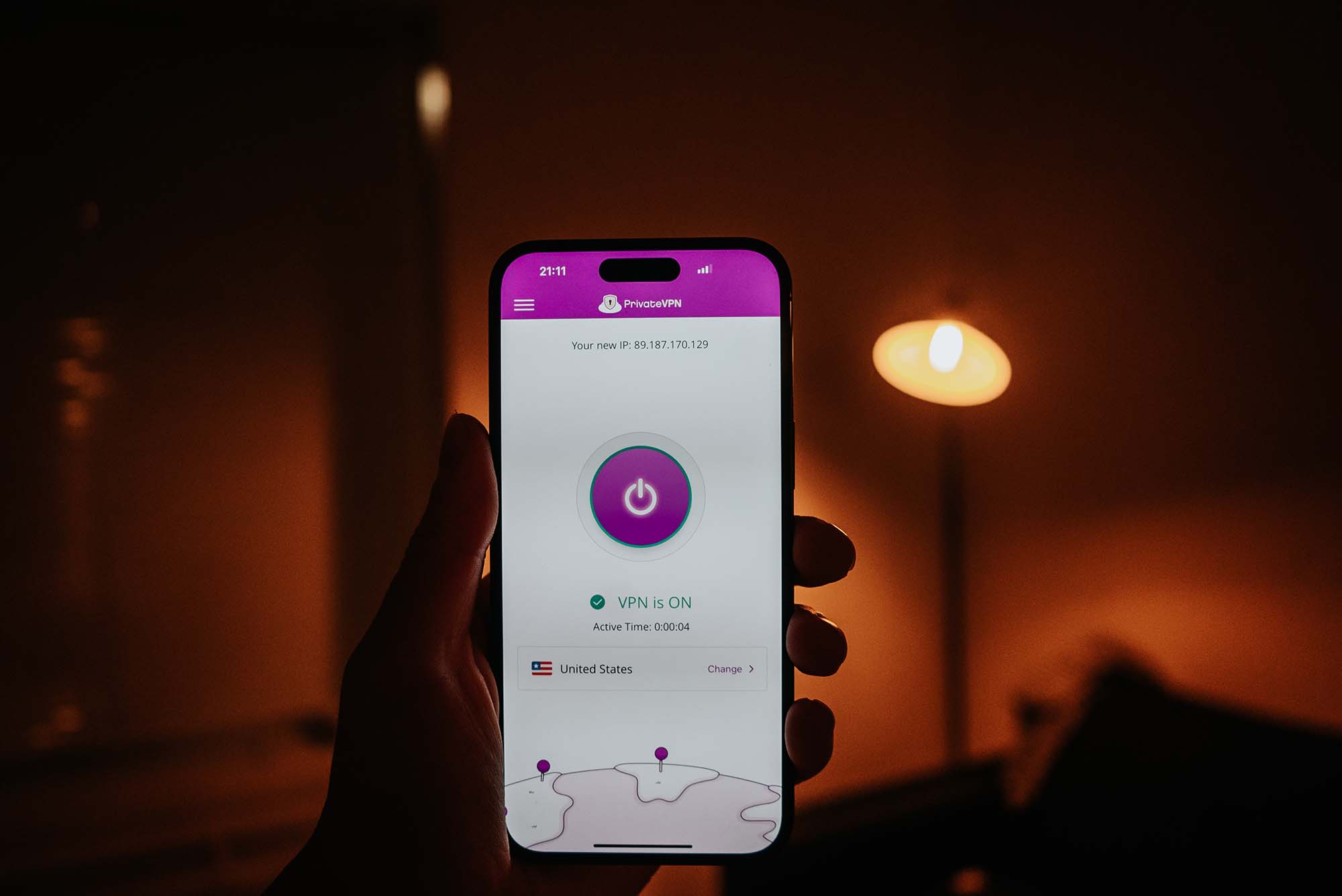 Sign up on the website.
Download the PrivateVPN client or search for the app in your app store.
Sign in and connect to a server in the location of Sling.
Is that all? Not quite.
If you are going to use the free version of Sling then that is pretty much it, but if you also want to use all of Sling TV, you will also need to bypass Sling's payment block which checks if your card is issued in the country you are in.
And there's a very easy fix to that.
It's to sign up directly from the app.
Why?
As while Sling like many other services, have a payment card verification in place, when it comes to your phone, it is both Google and Apple that take care of payments and they simply do not have such payment blocks in place.
There is a catch to this though. You will first need to change the payment region of your app store.
Sling TV on Android Devices
Open the Google Play Store.
Go to Settings.
Click on General.
Press on Account and device preferences.
You will see an option to switch to an Indian Play Store if you input your payment details.
Restart your Play Store.
Download Voot.
Sling TV on Apple Devices
Log out of your iCloud account.
Create a new iCloud account with your location set to the US.
Download Sling TV.
Sign up for an account.
And if you wish, feel free to sign back into your previous iCloud account after, and everything will still be there.
That's How to Get Sling TV in the UK
The best thing about this guide? That the steps shared here will work with many other services whether you want to watch House of the Dragon in the UK or whether looking to watch Halo in the UK, but you'll find out when you try PrivateVPN a go.
Disclaimer: While PrivateVPN works with Sling, due to the nature of VPN services being a constant target of streaming services, it cannot guarantee non-stop support at all given times. No service can. Due to that we recommend you go on a per-month basis.