How to Get Paramount+ in Indonesia
If you are looking to watch Paramount+ in Indonesia, we are not surprised. Paramount+ it's one of the hottest streaming services out there right now offering a great range of content ranging from original content like Halo to Paramount Classics, while also offering the likes of UEFA Champions League.

…But Paramount+ is not available in Indonesia. At least, not directly.
Luckily, in just a few steps it is possible to get Paramount+ while also unblocking many other streaming services such as HBO Max, DAZN, and much more.
Benefits of Getting Paramount+ in Indonesia
Going into 2022 there are many types of streaming services out there. Some are pricier but offer more value. Some offer you extra perks such as free delivery with Amazon Prime. In the case of Paramount+, it is a service that is very well balanced coming at a great price of under 7 dollars, offering quality original shows like Halo, while providing classics that Paramount got people used to over the years such as NCIS or classics like South Park or iCarly. But that's not all. Paramount+ also offers a fantastic range of sports content such as UEFA Champions League. That is some of the best value possible at this low price point.
In comparison, Netflix charges $9.99 for its most basic version that won't even allow you to watch in FHD not to mention 4K, while only allowing you to watch on one device at a time, while charging you as much as $19.99 for the 4K version of the service with ability to watch on 4 devices at the same time. When you look at things from that side, Paramount+ looks like a great option especially considering it doesn't just offer TV series and movies but also offers sports.
That's why in this guide we will show you how to get Paramount+ in Indonesia.
Setting up Paramount+ in Indonesia
As with any streaming service that is not available in a specific region you are going to need to bypass the blocks that the platform has set.
Why do platforms like Paramount+ set blocks in regions they are not available? Afterall, don't they want to make money? Well, it goes down to rights to content. Some of the content, even though Paramount owns it, it is not able to stream in certain regions due to deals in place. If it makes it easy for people to do it, it can get in trouble. Thus, most of the streaming platforms have blocks in place.
Blocks that we will show you how to bypass.
And there are two of them.
The first one? It checks your IP location and if it's in the wrong region, it prevents you from accessing the proper website. The second one? It verifies that your payment card is issued in the region that you are signing up from.
Firstly, let's start with showing you how to bypass the IP check issue.
And it's quite simple in theory.
You need to make it look like you are in the right region. Your IP address needs to match a Paramount+ region. If it does, then in theory, you should be able to get Paramount+ in Indonesia.
How do you change your IP location? By using a VPN.
VPN services allow you to virtually look like you are somewhere else.
In this case, you can look like you are in the US where Paramount+ is, of course, supported.
Except, there are a few "buts" to this because it's never quite as simple as that.
That's because services like Paramount+ are aware of the fact that VPN services exist, and also have to take measures against them.
But that's where PrivateVPN comes in as a service with focus on quality over quantity meaning fewer servers on paper, but instead servers of quality that can unblock services that you want to use, such as Paramount+.
Signing up for PrivateVPN? Incredibly fast. You know how most websites often asked for data that they don't need? At PrivateVPN you provide just the bare minimum and then you are in. After you create an account it's time to download the app whether you are on a mobile device, Amazon Fire TV Stick, or a laptop whether it's the Macbook Pro or a Windows one.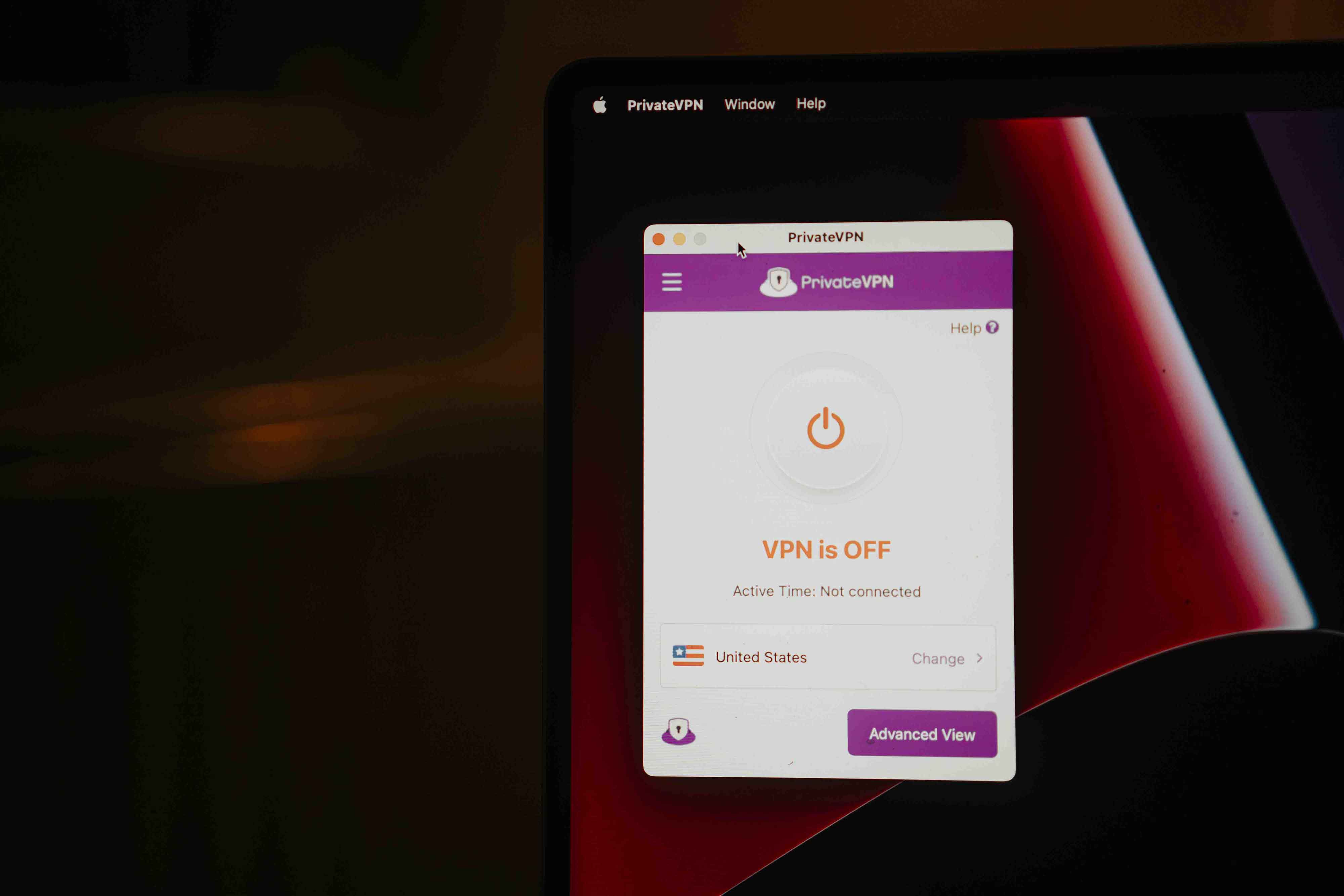 Lastly, after you have installed the PrivateVPN app, connect to one of the Paramount+ regions and you are in.
With PrivateVPN you don't just get the ability to get services like Paramount in Indonesia. You also get the ability to bypass censorship when traveling via Stealth VPN, while also getting privacy with military grade encryption. And you can use the service on up to 10 devices at the same time.
But to watch Paramount+ is not quite as simple as getting the right VPN, well, unless you already have a Paramount+ account or know someone with such as there's that payment verification issue to also bypass. We will go through it now.
Bypassing Paramount's Payment Verification
The best way to bypass Paramount's block is by not having to bypass it by getting help from someone that can easily create an account or perhaps already has one.
…But if that's not the case in your situation, then to get Paramount+ you will need to bypass Paramount's block that checks if your card is issued in the place you are signing up from.
Luckily, there's a simple way to do this.
It's to sign up from the Paramount+ mobile app.
That's right.
It's because while on Paramount's website it's Paramount that sets the rules, on mobile devices it's both Google and Apple, and they don't have such blocks.
Provided that you can change the location of your app store to download the Paramount+ app in the first place.
How do you change the location of your app store?
Switching Location on Apple Devices to Get Paramount+
Log out of your iCloud account.
Connect to a US VPN location.
Create a new iCloud account set in the US (or other Paramount region)
Download the Paramount app.
Sign up for an account directly from the app.
When you are done, feel free to sign back into your previous account.
Switching Location on Android Devices to Get Paramount+
Connect to a supported Paramount location such as the US.
Open the Google Play Store.
Press on your profile then Settings.
Go to Account followed by Device Preferences.
There will be an option to switch your region. Do it.
You will be asked to update your card information. Do it.
Confirm your choices by re-applying the steps.
Download Paramount+.
That's How to Get Paramount+ in Indonesia
Found this guide useful? The best thing is that it doesn't just work with Paramount+. It also unblocks HBO, DAZN, Hulu, and many more services out there that are currently not available in Indonesia. But you can test it out for yourself by getting PrivateVPN and applying these steps.
Written by Michael Smolski.
Disclaimer: While Paramount+ is supported by PrivateVPN, due to the nature of services like Paramount having to take efforts against VPN services, it cannot guarantee non-stop 100% of the time support at all given times. No service can. Due to that we recommend you sign up for a monthly subscription.