Best Streaming Services for Sport to Get in Australia
Looking for the best streaming services for sport to get in Australia? In this guide we are going to go over services, many of which you might have not heard before, that offer great streaming of sports at value, but that also offer incredible sport documentaries. Some of them are already available in Australia, others are partly available, meanwhile others, you will need to apply the steps in this guide for.
Amazon Prime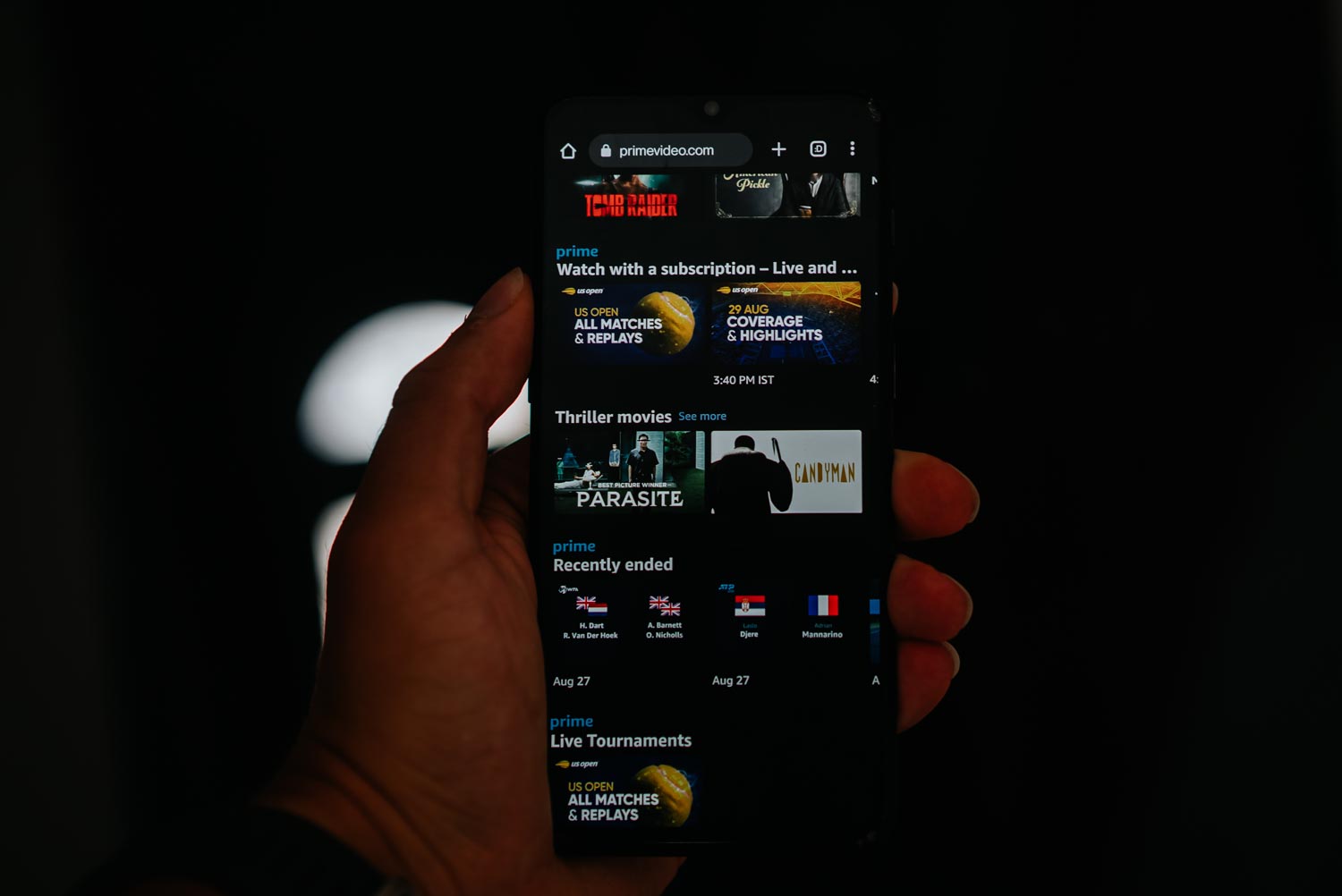 Amazon Prime is the unquestionable guru as far as sports documentaries are concerned. If you are looking for options and value then Amazon Prime delivers.
The well known All or Nothing turned into its own universe with many upon many series being created on all kinds of teams ranging from most recently Arsenal to Spurs or Man City. If football teams aren't what you are looking for specifically, Amazon also has sports documentaries on football icons such as the legendary manager Sir. Alex Ferguson.
But that's not all because Amazon also offers live sport which differs depending on your region. On Amazon you will find anything from WTA tennis to WNBA, or the majority of Ligue 1 games.
The best part? Amazon Prime apart from the fact that it's quite easy to get trials for the service, is also incredibly affordable, and offers many other perks with its membership such as free shipping amongst other benefits.
The majority of the content Amazon Prime offers is available in Australia, but to unblock all of it you will need to use a VPN like PrivateVPN (more on that later in this guide) followed by connecting to servers in countries like the US or the UK.
Paramount+
Paramount+ owned by CBS offers a wide range of sports ranging from the UEFA Champions League, UEFA Europa League and UEFA Europa Conference League to NWSL, Serie A, and even NFL, just to name a few at a similar price to Amazon Prime.
The catch?
Paramount+ is not available everywhere, and the content it offers is certainly not the same everywhere as most of the sports content mentioned is limited to the US.
We do however have a guide on how to unblock Paramount+ that goes over every step of setting up Paramount for streaming of sports or movies whether that's connecting to the right region with a VPN or bypassing the payment verification method. The methods that we will share at the end of this guide will also however allow you to unblock the service.
DAZN
DAZN is a very interesting platform as it's the only pure football platform out of these streaming services for sport. It was founded with sports in mind in London even though the platform itself didn't debut in the UK for several years.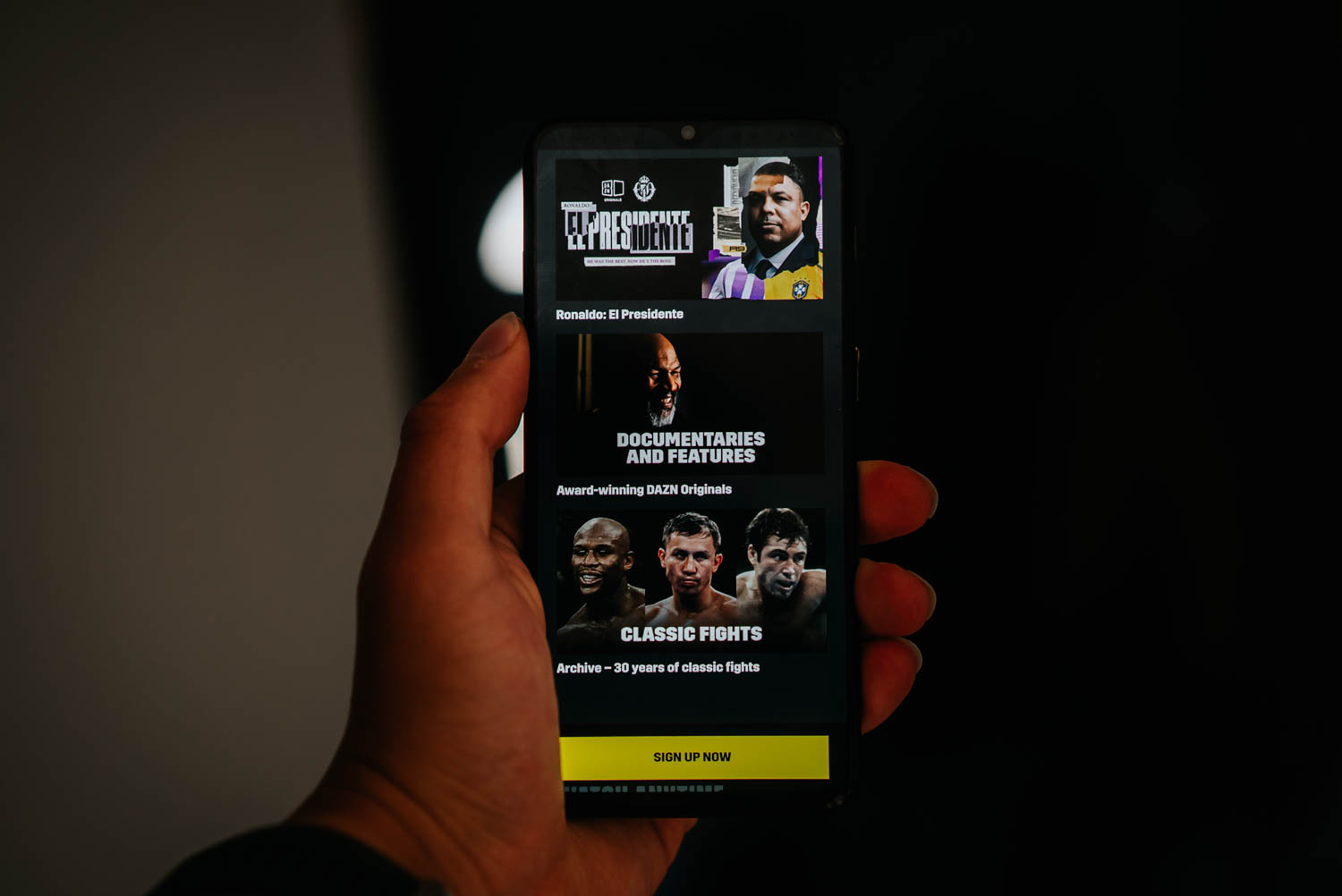 DAZN today is available worldwide as a platform for boxing but if you really want to get the most out of it meaning UEFA Champions League, UEFA Europa League, NFL, and many others, then you will want to use the Canadian version of the service.
DAZN as a platform is also known for significantly pushing women's football forward with free to stream Women's Champions League worldwide being shown on YouTube along with documentary projects in the making.
BBC iPlayer
BBC iPlayer is a fully free streaming service in the UK being a national broadcaster. If you love tennis, but also love major international tournaments in football, you will find them on BBC. There's many other national providers that also show sport such as RTE Player which is the Irish national broadcaster.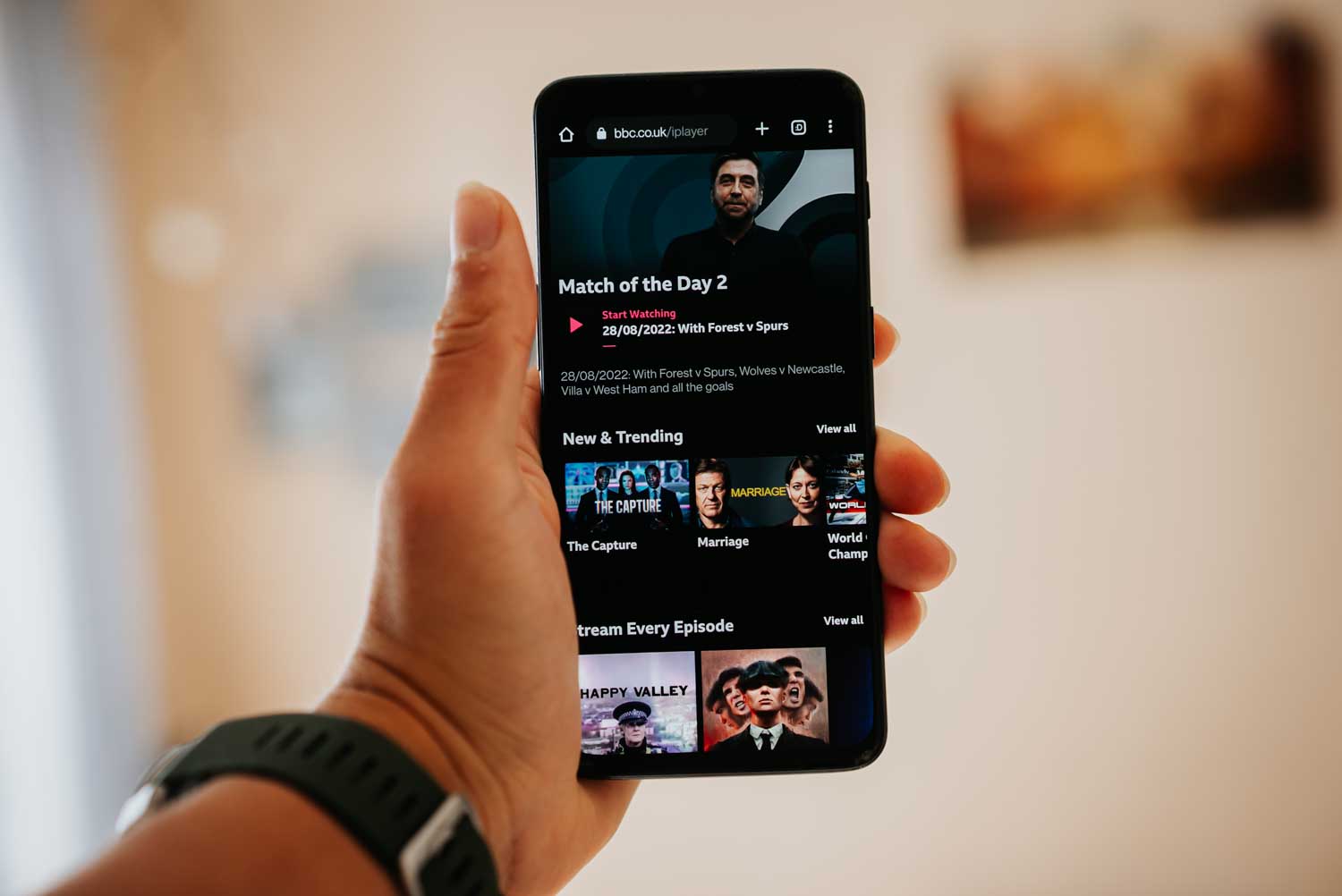 How to Unblock These Streaming Services for sport in Australia
The majority of these streaming services for sport, you probably never heard of, or didn't know they were as feature packed as they were. But in order to get access to their full potential or to get access to them in the first place, you need to unblock them. And we'll go through that now.
So there are two steps for getting these streaming services when it comes to the paid services, and just one step when it comes to the free one.
The primary step? You need to make the platform think that you are in a supported region. In many places that will be the US, meanwhile for DAZN that will be Canada and for BBC it will be the UK.
How do you make it look like you are in the right place? By being in the right place…virtually.
And that's what VPN services allow you to do.
VPN services? There are used for many different reasons across the world whether that's to bypass censorship (like with the STEALTH VPN feature that PrivateVPN offers) or whether that's to protect yourself online when using public Wi-Fi or perhaps when trying to unblock blocked websites or in this case, streaming services for sport.
VPN services? They are simple to use. When it comes to PrivateVPN, it's as simple as setting up an account, downloading the app, and connecting to the server of your choice.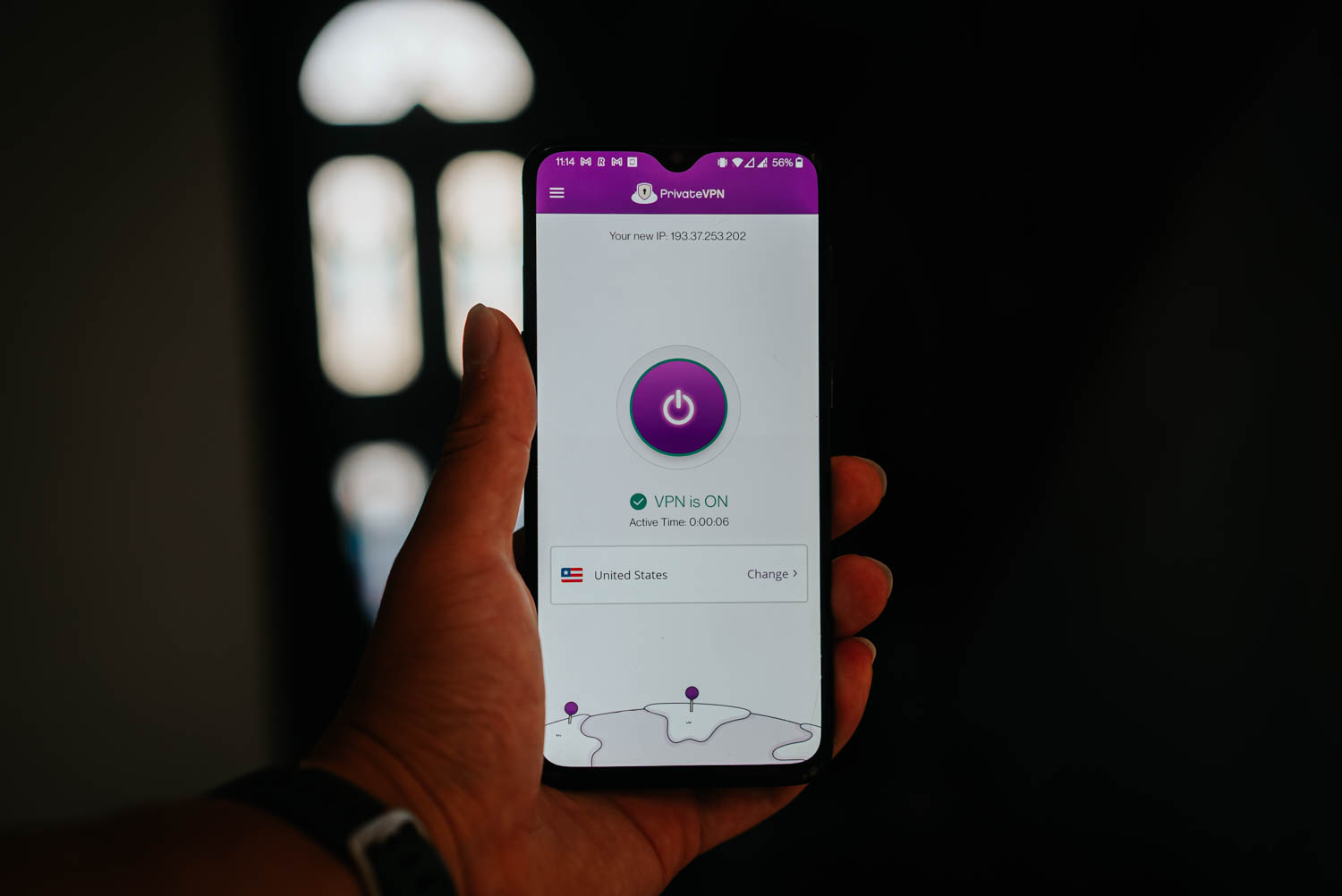 Is it as simple as that? Of course not. Most streaming services are aware of the fact that VPN services exist and thus have to make efforts to prevent them from working in order not to break their contract agreements.
That's why it's important to look out for quality of servers rather than quantity, and that's where PrivateVPN comes in with a focus on quality rather than quantity, also being rated at 4.9 out of 5 on Trustpilot based on over 1,592 reviews.
And after that it's about creating an account which requires bypassing the payment card location.
We'll get into that in the next step.
Creating an Account For These Streaming Services
So traditionally if you try to create an account for any of these streaming services for sport not including Amazon Prime, you will be told that your payment card needs to be issued in that region which naturally can cause problems.
…But there is a very simple trick to bypass this issue.
And that's to register from the app of the service on your mobile device.
Why?
As both Google and Apple that take care of payments on mobile devices, and they simply do not place such blocks, provided that you change the region of your app store to get the app in the first place.
Changing Region on Apple Devices
On Apple devices, firstly log out of your iCloud account.
Next, create a brand new account with your location set to where the streaming service you want to access is.
While connected to a VPN sign up for the streaming service directly from your mobile device.
And, of course, feel free to sign back into your previous account after you have completed this step.
Changing Region on Android Devices
On Android devices you have two options.
You can either create a brand new account with the location set for one of the streaming service or you can change the region of your current one.
How do you change the region?
Connect to the right VPN location for the region you want to connect to.
Open the Google Play Store.
Go to your profile and go to Settings.
Click on Account and Device Preferences.
Switch your region. This might require you to re-submit your card details.
Restart the app and confirm the change.
Download the streaming services for sport that you want.
Those are the Best Streaming Services for Sport and How to Get Them in Australia
Not only will these streaming services allow you to watch the sports that you desire, but they will also allow you to access many of the best sport documentaries out there.
And the best thing about this guide? That these steps apply for streaming services with focus on movies and TV shows such as Hulu, but you can read more about that in our guide for best streaming services for Live TV.
Written by Michael Smolski.
Disclaimer: While These streaming services work with PrivateVPN, due to the nature of streaming services having to take efforts against streaming platforms, PrivateVPN cannot guarantee non-stop 100% of the time support. No service can. Thus we highly recommend you sign up on a monthly basis.