How to watch Paramount+ in South Africa in 2022
Paramount + in South Africa is not a thing in 2022, just as many other streaming services. And that's a shame because Paramount+ brings some of the best TV shows and movies while also bringing some of the best sporting competitions like the Champions League to the table.
In this guide, we'll show you what's needed for Paramount+ in South Africa, but the great thing about the steps we will share is that they apply to most streaming services out there, meaning that if you apply this method for Paramount+, you can also unblock HBO Max, Hulu, and others, at the same time.
But first...
Why is Paramount+ in South Africa Not a Thing
Paramount+ formerly known as CBS All-Access doesn't own all of its content.
A great example of that is the Champions League.
Someone else already has the rights to show it in other countries.
Therefore, Paramount+, if it wanted to, would not be able to show the Champions League in South Africa, unless it paid for that. Not to mention that it would be impossible to pay for it across many countries due to exclusive deals already in place.
The same applies to some TV shows and movies in many different ways. For example, if Paramount+ owns a movie, but someone pays to show it in South Africa, Paramount+ then can't show it South Africa.
...And events like this result in platforms like Paramount+ not being in South Africa.
But that's where this Paramount+ South Africa guide comes in 2022.
And there are two steps to it.
Firstly you will need to make Paramount think that you are not in South Africa and in the US instead.
That's because Paramount+ imposes a location block to prevent people from unsupported regions from accessing. After you bypass that block which is quite simple to unblock with the right steps, you also need to create an account, and that can be a little bit more difficult.
Go through these two steps, and you are in for Paramount+ but also many other services such as Hulu, DAZN, HBO Max, and many others.
The Most Important Step for Paramount+ in South Africa
Look like you are in the US.
That is it.
It's as simple and hard as that.
If you look to Paramount+ as someone that is in the US, it won't enforce its geo-block and thus you will be able to access Paramount.
The trick?
Use a VPN to look like you are in the US virtually.
VPN services? They allow you to switch your location online.
Of course, it's not quite as simple as that as VPN services are not created equal, and some work better for others for different types of things.
As far as entertainment is concerned, that's where PrivateVPN comes in with a focus on the quality of servers rather than quantity.
Platforms like Paramount+ take efforts against VPN services often because they have to. Thus a lot of servers that most services provide don't work with Paramount+. And one might assume that if a lot of servers don't work, that it is better to get a service that has a lot of servers. But that is not the case. What is important is the quality of servers rather than quantity, and don't just take this from our blog. PrivateVPN has a rating of over 4.9 out of 5 stars on Trustpilot, and has been winning VPN awards for years, whether it's in the best customer support department, or whether it's being mentioned in the best VPNs for the year guides.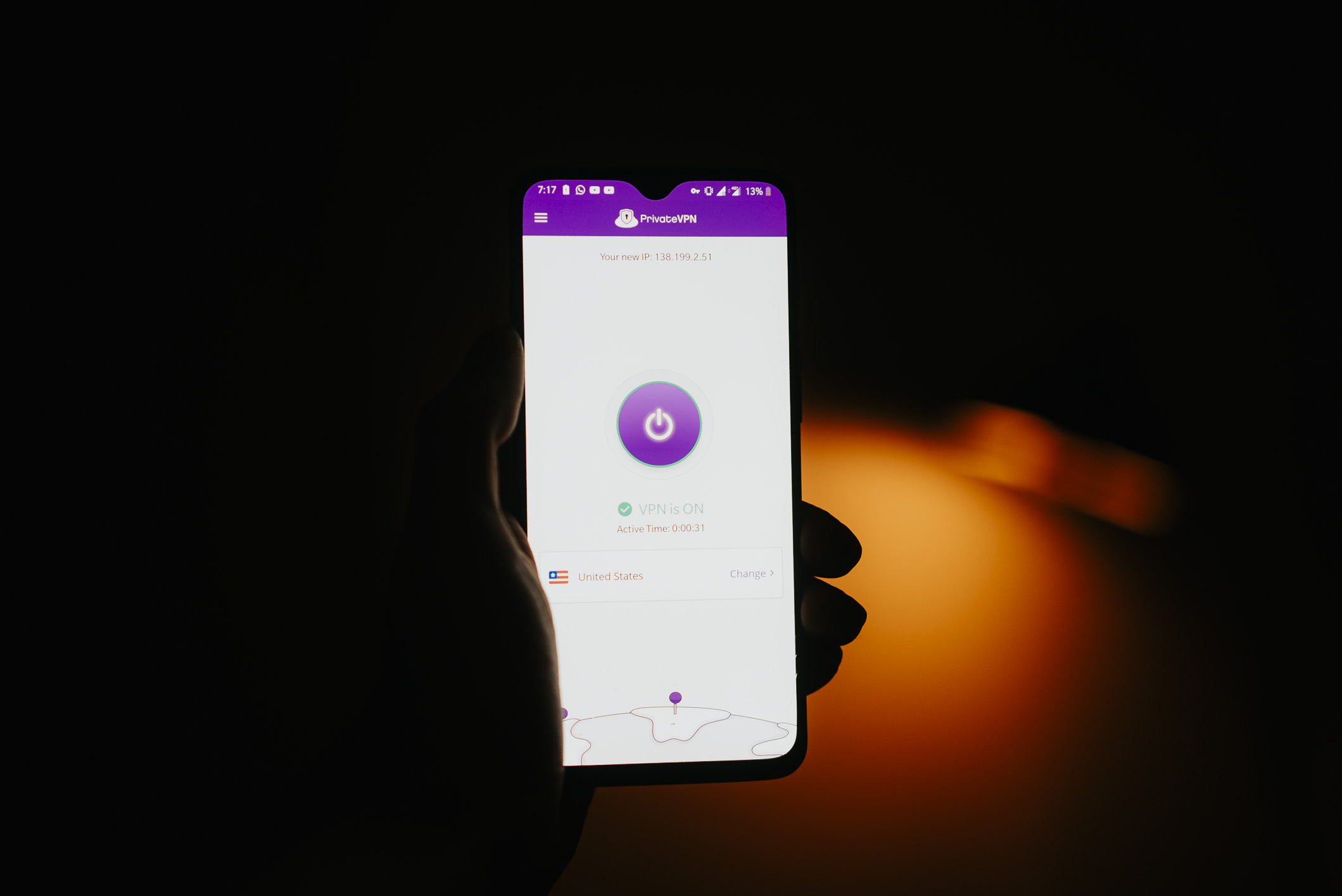 As to VPN services, they are used primarily for two reasons. The first is online privacy and protection, via the change of your IP and encryption, and then secondly, for what we share in this guide.
How do you make it look like you are in the US to get Paramount in South Africa?
Firstly, create a PrivateVPN account.
Download the PrivateVPN app.
Sign in and connect to a US or other supported Paramount+ server.
Do that and you will be able to get Paramount in South Africa, provided you have an account.
And an account is something that is vital but also requires a step, unless you already have an American-issued card.
The Hardest Step for Paramount+ in South Africa in 2022
If you try to sign up for Paramount+ using a non-American issued card, in almost all cases it won't work.
It doesn't mean you shouldn't try as there are rare cases where it does work, but if you aren't that lucky, there is a simple solution, assuming you don't know anyone in the US, as if you do, they can help you.
Solution?
Create a Paramount+ account directly from the Paramount+ app on your mobile device.
That's because while Paramount+ has a card payment block on their website, on mobile devices Paramount doesn't have payment controls. Google and Apple do. That's one of the ways they make money. By taking a cut from subscriptions that come from mobile devices.
The catch?
If you aren't in a supported region, by default, Paramount+ is not going to be available in your app store, and thus, you will need to change the location of your app store.
Switching Your App Store Location in South Africa on Apple Devices
Log out of your iCloud account.
Connect to a US VPN region and create a new iCloud account with it based in the US
Download Paramount+.
Sign up for Paramount+ through the app.
After you do all that, you can sign back into your previous iCloud account.
Switching Your App Store Location on Android Devices
Connect to a US location with PrivateVPN.
Press on your profile and go to Settings.
Go to Account followed by Device Preferences.
You will see an option to switch your app store region. Do it. You might need to update card details and to confirm your selection by re-applying the steps.
Download Paramount+ and sign up for an account.
That's Exactly How to Watch Paramount+ in South Africa
This is how to watch Paramount+ in South Africa, but also how to watch many other streaming services in South Africa whether it's Hulu, DAZN, HBO Max, and many others because all the same steps apply. But you'll find that out when you try PrivateVPN.
Written by Michael Smolski.
Disclaimer: While PrivateVPN supports services like Paramount+ and others mentioned in this guide, due to the nature of streaming services taking efforts against VPN services, we cannot guarantee non-stop 100% of the time support at all given times. No service can. Due to that, we highly recommend you get a monthly package.