How to Watch the Bundesliga in the UK
Bundesliga while the home to the current Champions League winners, is a pretty hard league to watch online, making it harder to gain on popularity.
That's why in this guide, we'll show you how to watch the Bundesliga in the UK.
How to Watch the Bundesliga in the UK
Options as far as watching the Bundesliga in the UK online, or anywhere online, are limited.
...Sure, BT Sports shows it, but BT Sports is quite expensive.
Even the Canadian DAZN that shows almost everything doesn't show the Bundesliga.
And for a long time, that was it.
...But that's changing.
In 2019, ESPN+ has acquired rights for the Bundesliga that are set to begin from August 2020 meaning that you now have a great option for streaming of Bundesliga in the UK, but that you now also have a super affordable means of watching Bundesliga as ESPN+ is one of the best services as far as value is concerned.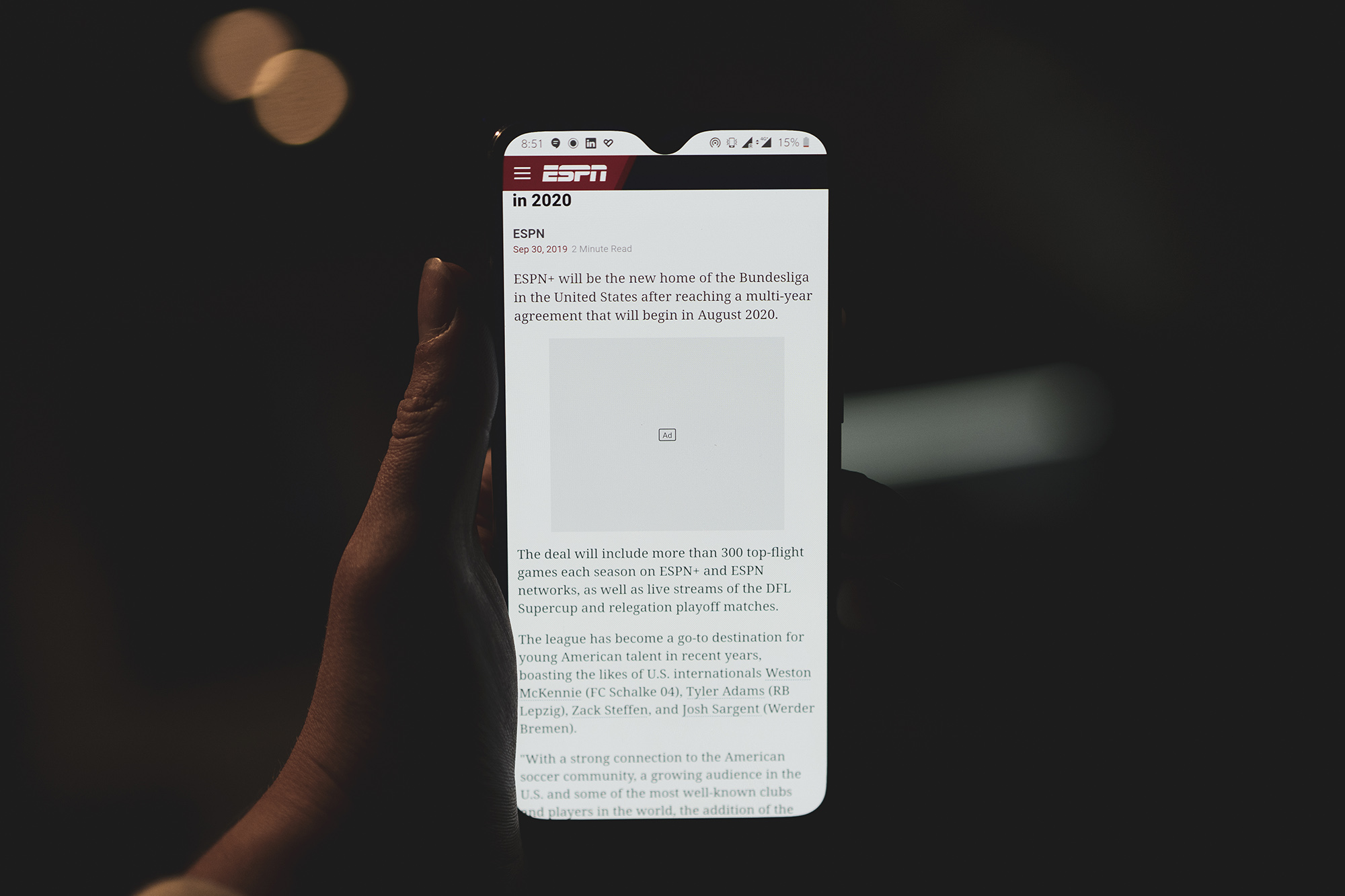 The catch?
ESPN+ is only available in the US.
...Meaning that if you want to unblock Bundesliga in the UK, that you first need to unblock ESPN+.
How to Unblock ESPN+ in the UK
There are 2 main steps to unblocking ESPN+.
You need to make ESPN+ think you are in the right region, and you need to have the right payment method to sign up for ESPN in the first place.
ESPN does make things easier from the perspective that ESPN+ is available as part of the ESPN app which is available worldwide.
Making ESPN Think You Are in the US
You may already know that to change your location virtually, you need to use a VPN.
...But if you ever tried one then you probably know that a VPN is not enough.
That connecting to the right server won't automatically make ESPN work.
That's because entertainment platforms have geo-blocks in place to prevent VPN services from working.
That's why it doesn't matter if a VPN service comes in with 1000 servers or 200 servers if it doesn't offer the right type of servers that can unblock the entertainment platforms that you want to use.
And this is where PrivateVPN comes in as a service that focuses on quality rather than quantity, meaning it's able to unblock services like ESPN+.
Sign up for PrivateVPN's 7-day free trial with no need for a card.
Download the app.
Connect to an ESPN+ server.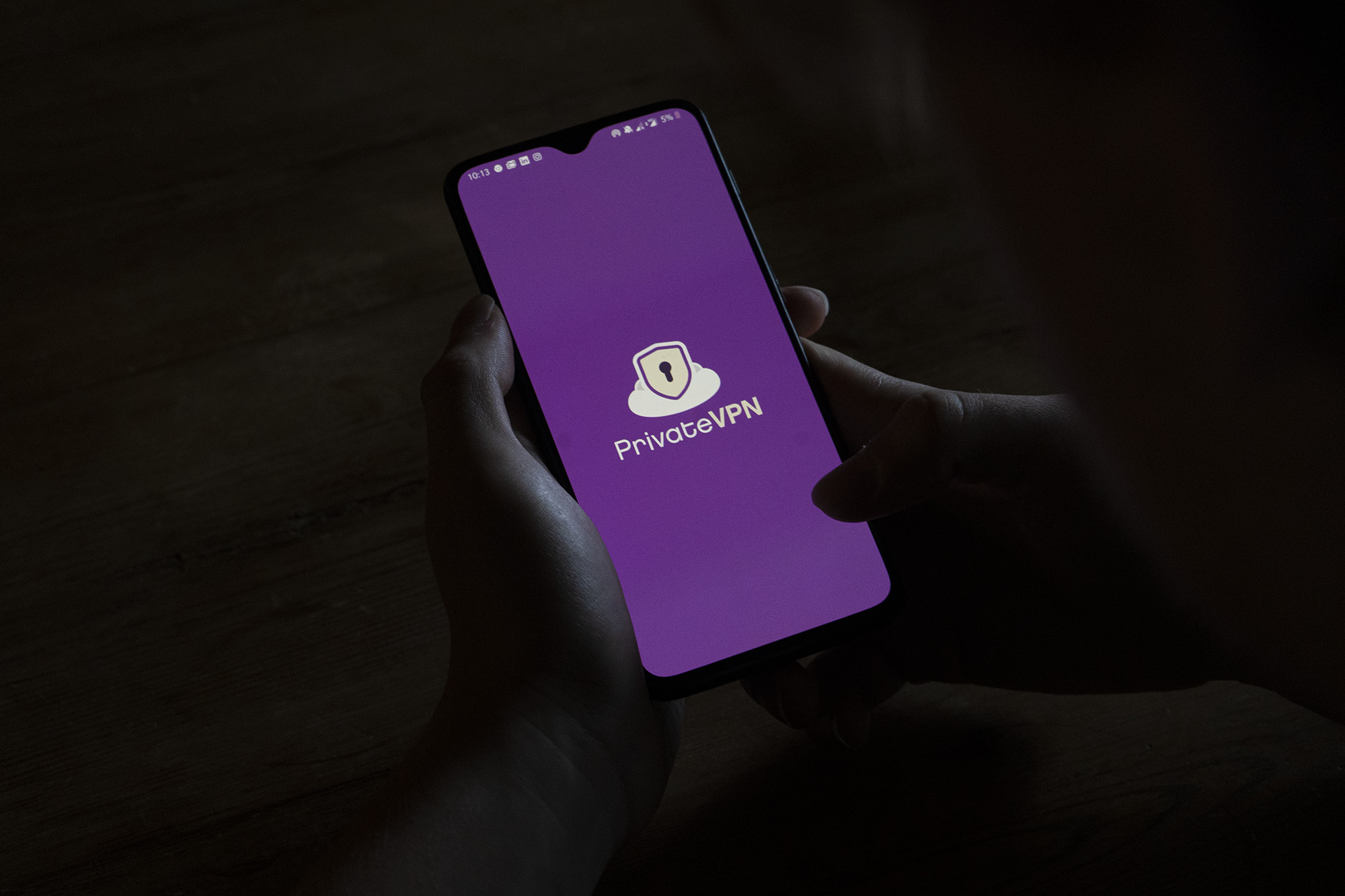 As far as unblocking ESPN+ as it is, that's it.
How to Create an ESPN+ Account to Watch Bundesliga in the UK
There are a few ways to go about it.
In the past, Revolut for sure worked with ESPN+.
...But by far the easiest way to get an ESPN+ account is by changing the region of your app store and signing up from the phone.
Why? As that way, you will be able to bypass ESPN's card geo-block on their website. Simply because when Apple and Google handle payments, they don't have such blocks.
Now, let's show how to do it.
Creating an Account on Apple Devices
Sign out of your iCloud account.
Create a new account based in the US.
While connected to PrivateVPN, turn on the ESPN app and sign up for an account.
And of course, if you wish, you can sign back into your previous account after you have done this.
PRO TIP: Make sure not to just change the region of your current account, as that would result in you losing everything.
Creating an Account on Android Devices
On Android devices, first, connect to an ESPN+ PrivateVPN server.
Next, open up your Play Store and press on the 3-bars on the top-left of the screen.
Click on Account.
You will see an option to change your region to be in the US
Update your payment information.
Go back into your Account and select your new region.
Sign up for ESPN+ via the ESPN app.
Bundesliga on UK TV?
While it's great to watch Bundesliga on a phone when on the go, naturally Bundesliga is the most enjoyable to watch when on a big screen, especially with family and friends.
The options as far as that?
Well, most smart TVs, as well as platforms like Apple TV, Roku, and Chromecast, don't support VPN services, so the options are limited.
The easiest? To connect your laptop to a TV via an HDMI cable.
The best? To get an Amazon Fire TV Stick which supports VPN services.
That's How to Watch the Bundesliga in the UK
Want more than just the Bundesliga?
The great thing about this guide that this exact method will allow you to unblock other streaming services like CBS and DAZN in the UK.
...But when it comes to those, you won't be able to download the DAZN nor CBS app until you change the region of your app store.
Written by Michael Smolski.
Disclaimer: While PrivateVPN works with ESPN+ and has done so for a long while, due to the way streaming services operate and their efforts against VPN services, we are not able to guarantee non-stop 100% of the time support. No service can guarantee that.