How to Watch NFL on DAZN
Do you want to watch NFL ON DAZN? Frankly, the NFL will work on any DAZN account, with some adjustments. And if DAZN currently isn't available in your country, don't worry. We have something for you too. And that's whether you want to watch NFL RedZone, NFL Sunday Ticket, or NFL Network 24/7.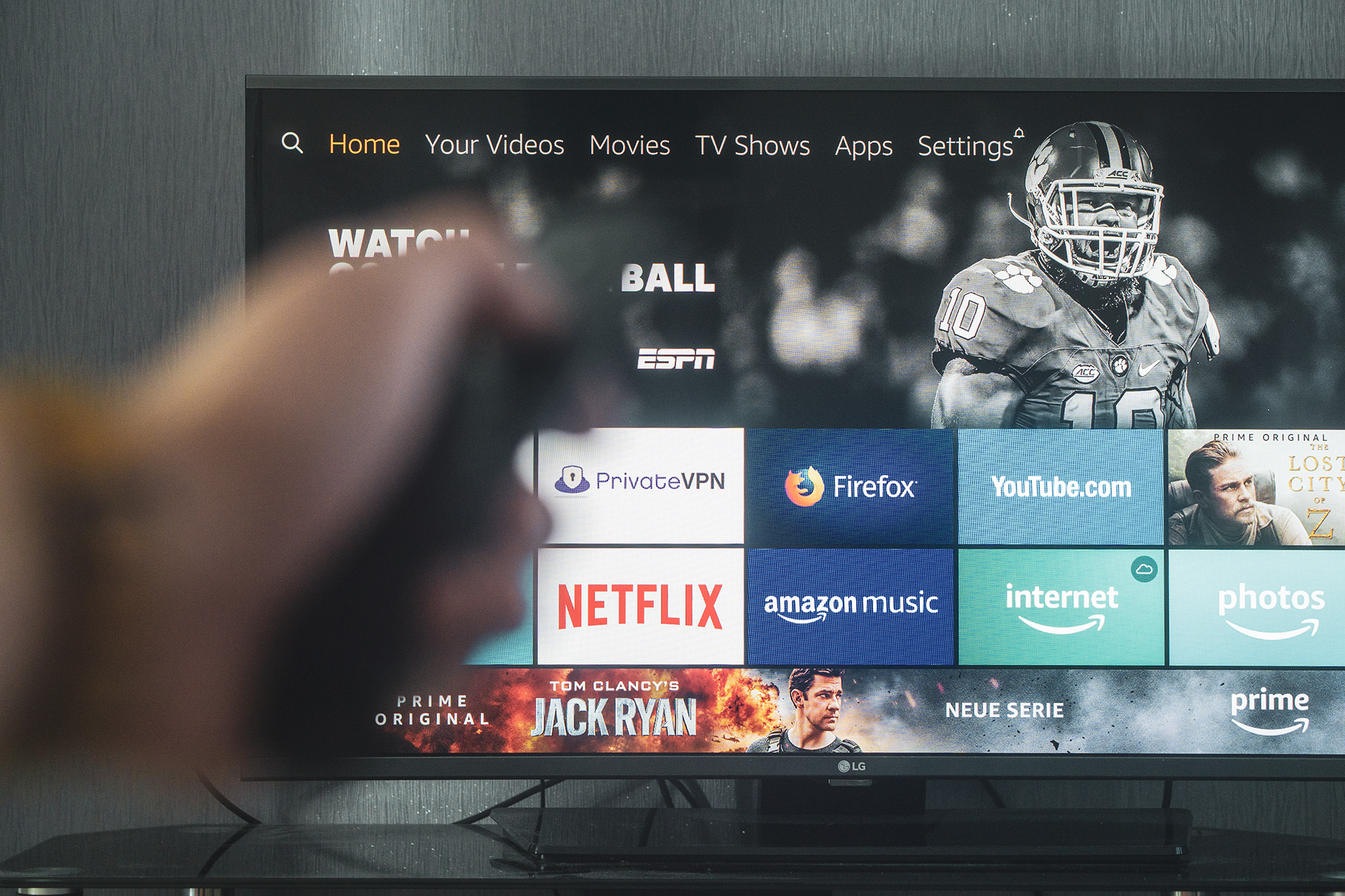 How to Watch NFL on DAZN If You Are in the US
If you live in the US, then you are used to having all the entertainment platforms right away without any issues, whether it's Netflix, Hulu, or Amazon Prime. DAZN? It's also available, but vastly limited and more so a competitor to UFC Pass rather than a platform to watch all sports on, when it comes to the US.
If you want to watch NFL on DAZN in the US, you need to make DAZN think that you are in Canada as that's where NFL on DAZN is.
Canadian DAZN? It comes with MLB, Premier League, MLS, UEFA Champions League, La Liga, Ligue 1, Serie A, and of course the NFL, and that's just to name some of the most popular leagues. There's a lot more that DAZN offers.
How do you get Canadian DAZN in the US?
By using a VPN to change your location virtually.
VPN services offer many benefits such as encryption, but 51% of people use VPN services for entertainment reasons, such as watching the NFL on DAZN.
The key to watch NFL on DAZN with a VPN though? A VPN that supports DAZN. Many people fall for the mistake of thinking that just because a service has a lot of servers, that it supports the most services.
And that is not the reality.
Of course, you are reading this on our site, and we are a VPN company, but we aren't going to tell you that PrivateVPN is the only service that you can watch NFL on DAZN with. We aren't. But we are one of the few services that support DAZN, and you can try us risk-free to see if our service is up to your standards.
Our reviews are great, but the people that leave reviews don't live in your home, so it's better to try it out for yourself. And to do so without any risks.
When you turn on the PrivateVPN app, you will see DAZN. Connect to the Canadian server, and you are in. Just turn on DAZN, and you will have access to the Canadian DAZN that will let you watch NFL on DAZN. Otherwise, you can also connect to our other supported DAZN regions that also have some unique content that's not available in Canada or the US.
How to Watch NFL on DAZN Outside of the US
If you are outside of the US and want to watch NFL on DAZN, and are in a country that already supports DAZN, the same exact steps apply as if you want to watch NFL on DAZN in the US.
You can sign up for a risk-free trial with PrivateVPN followed by connecting to one of the servers that support DAZN. As simple as that.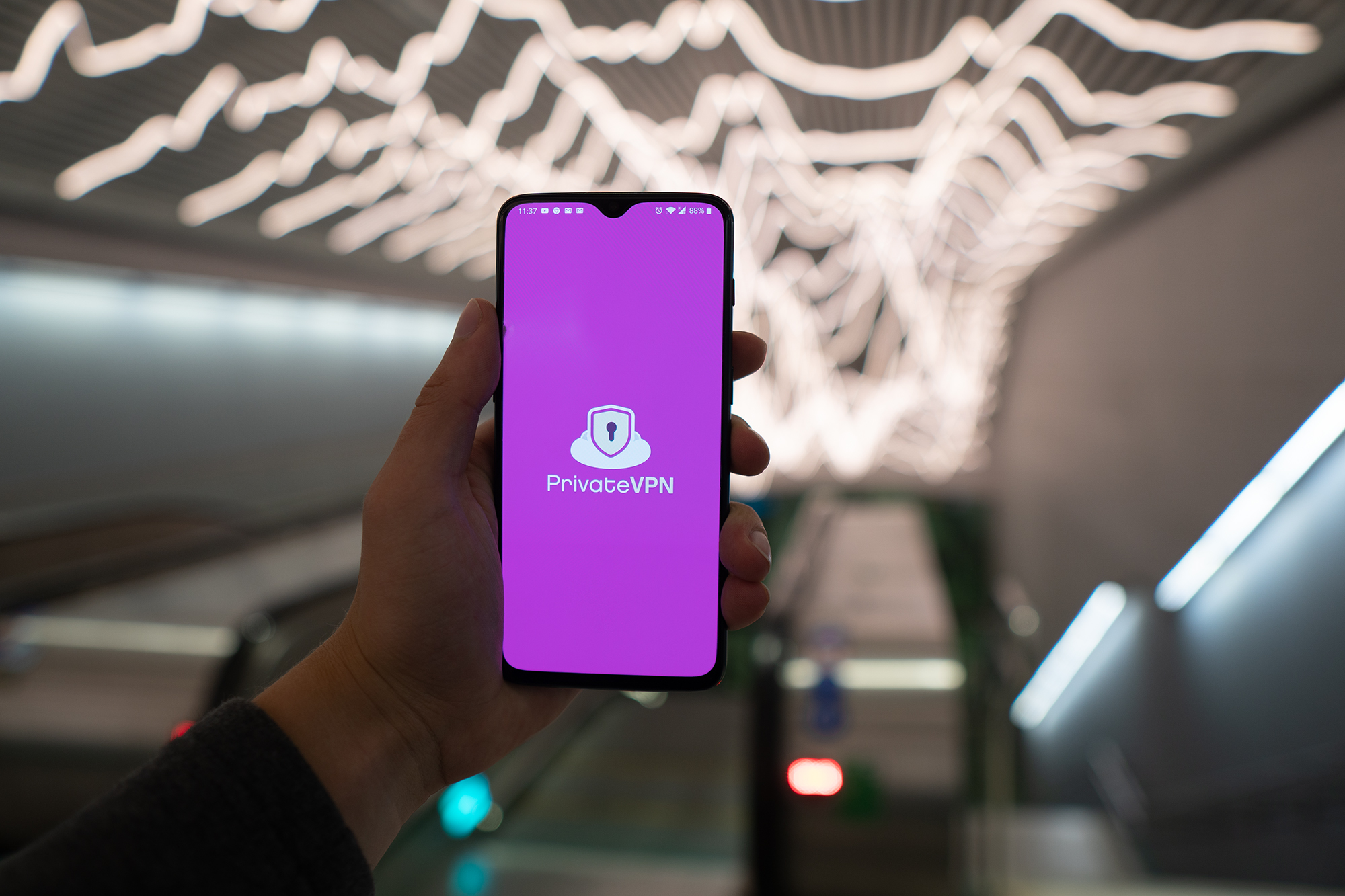 What's not as simple is watching NFL on DAZN if you are in a country that doesn't currently support DAZN at all.
How to Watch NFL on DAZN If Your Country Doesn't Support DAZN at All
This method won't just show you how to watch NFL on DAZN. It will allow you to watch any DAZN that PrivateVPN supports whether it's American, Canadian, or Italian.
Of course, the first step is to have a VPN that is able to bypass DAZN's block, but if you want to watch NFL on DAZN, you also need to have an account, and for that, you need to have a card from the region you are signing up in.
Whether that's a US, Canadian, or Italian card, it doesn't matter as long as you have one from there. (As more DAZN support is added you will be able to use more cards.)
Here are some of our suggestions for getting a card that works with DAZN:
Ask someone around. If someone already has a DAZN account, perhaps they can share. Otherwise, ask if they have a card issued in either of the regions. Perhaps offer to share your account for their help.
Get a prepaid/debit card issued in any of the already mentioned countries.
Get a virtual prepaid/debit card issued in any of these countries.
Getting a card to set up DAZN to then watch NFL on DAZN requires patience, but frankly, waiting for DAZN is worth it. Candian DAZN is just $150 for the first year. That's just €100. Less than €10 per month for access to a package that €30 per month bundles from standard cable TV don't provide.
BONUS TIP: Have money on your prepaid or virtual card. Companies need to verify cards, and if there's no money at all on it, they can't do it. Thus you won't be able to sign-up, even if registering for a free account.
Using a VPN that supports DAZN + having the right card will let you watch NFL on DAZN.
However, on some devices, you might need (or want) the DAZN app which you won't have any issues downloading if already in a supported region, but that won't show up if regions where DAZN doesn't work. We'll cover that below.
What we will also cover below is how to watch NFL on DAZN on platforms such as Apple TV, Roku, PS4, Xbox, and Chromecast which won't work even if DAZN normally works in your country, if it isn't Canadian DAZN.
How to Watch NFL on DAZN on Apple Devices
Log out of your current iCloud account, followed by creating a new one based in the US or another supported region.
That's it. Your store will now show you DAZN.
Just make sure to create a new account instead of changing your settings in your current account as that would result in you losing all your data.
Of course, PrivateVPN works on Apple devices just like on other platforms that we will mention.
How to Watch NFL on DAZN on Android Devices
When it comes to Android devices, it's worth checking out Google's guide toward changing the location of your store.
Just like on Apple devices, make sure to switch to a DAZN supported region.
The limitation of this method is that you can only switch your store region once per year, but you can also create a brand new account or switch between. Otherwise, on Android, it's relatively easy to download the app from Google. Just make sure you do it from a trusted source.
How to Watch NFL on DAZN on Amazon Fire TV Devices
Go to your Amazon account in the web browser.
Click on Accounts & Lists, followed by Manage Your Account and Content.
Change your region to be in the US or another supported region.
Go to your Amazon Fire TV device. Select Settings and My Account.
Deregister and sign back into your account.
You might be asked to provide new payment information when you do that when trying to download DAZN. If you do, provide the card you used.
If that doesn't work, downloading the app from other sources might be the best option for you.
We cover how to do that partly, in our guide about jailbreaking the Fire TV Stick. Just make sure to find a trustworthy version of DAZN to download.
How to Watch NFL on Dazn on All Other Devices
Whether in a DAZN supported region but outside of Canada, or in a region that is not supported by DAZN at all, you will have issues watching NFL on DAZN on devices such as Roku, Apple TV, Chromecast, PS4, Xbox, and a lot of smart TV's.
The solution? Ideally, just get the Fire TV Stick.
Of course, not everyone wants to invest money in a Fire TV Stick. The solution to that?
Use a VPN with your router. By doing so, everything on your network will change location, which is both good and bad, but an only solution for now. We have some basic guides that should help you with that process. We are also working on releasing more of those which you'll find on our blog, as they come out.
That's How to Watch NFL on DAZN
Depending on where you live and what platform you use, the process will differ, but either way, you should be able to watch NFL on DAZN at the end of this guide.
And if you are signing up for PrivateVPN, you might also find our guides about how to access all Netflix content or how to set up DAZN useful. We have plenty of content on our blog around how to unblock most services that are blocked whether those mentioned, or HBO NOW, Amazon Prime, Hotstar, Hulu, any many many others.
Check it out.
Written by Michael Smolski.