Does Norwegian Have Wi-Fi on Their Flights
Are you wondering does Norwegian have Wi-Fi? It depends where you are flying meaning both yes and no. And there are a few things you should know about using it and getting the most out of it.
Does Norwegian Have Wi-Fi? It Does, And...
It's free.
If you are wondering does Norwegian have Wi-Fi, they do more than offer Wi-Fi, they make it free!
No buying of passes like you would on a ferry.
And "free" does not mean a time limit or usage limit like it would be the case with most Wi-Fi at airports or buses.
Norwegian are the only airline that takes things to the next level. Some airlines do have Wi-Fi, but they often have limitations, and no budget airline offers Wi-Fi like Norwegian.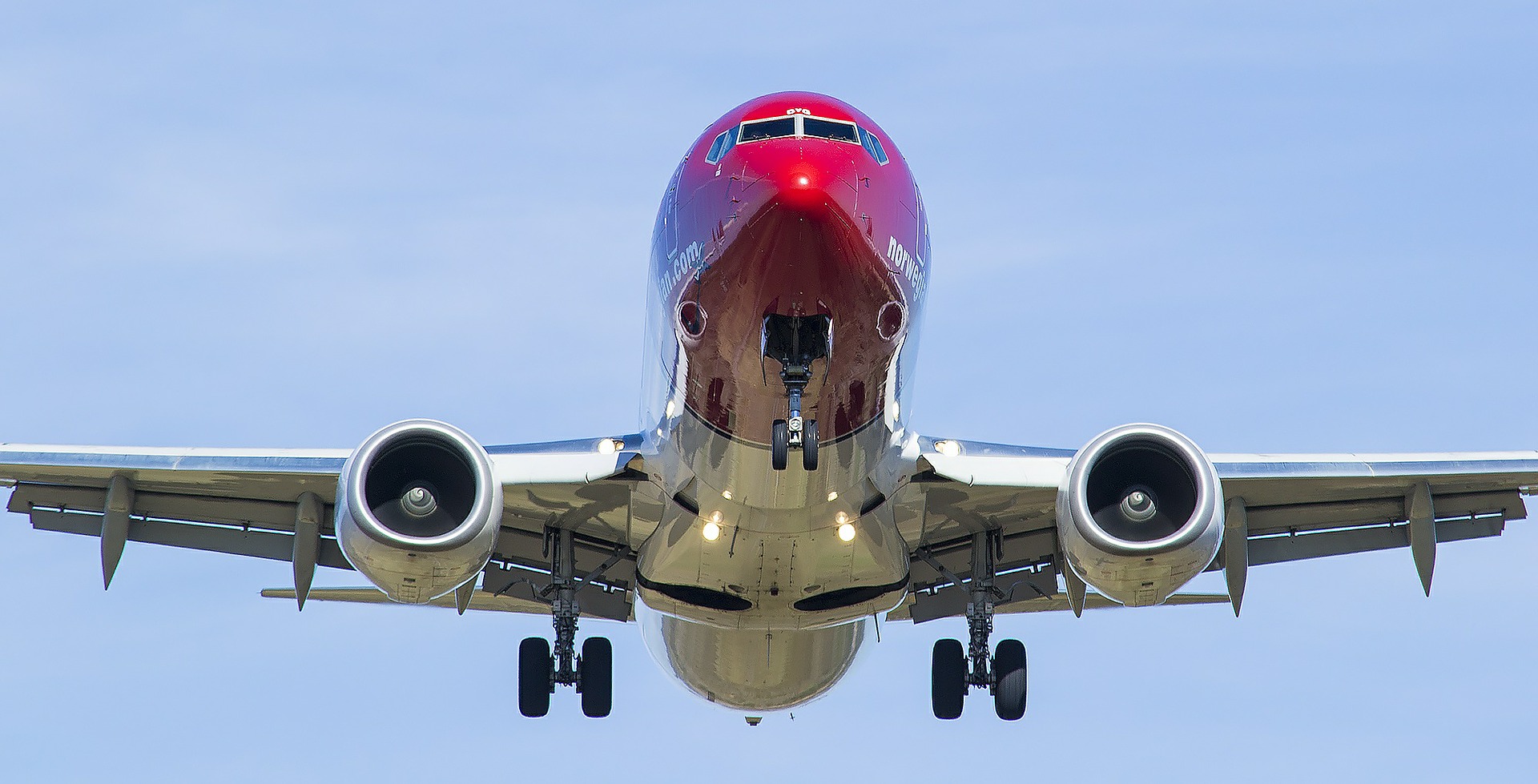 They offer rewards, they treat people right, no wonder why Norwegian is constantly chosen as the best budget airline.
Can You Use It Though?
That's the problem. It depends on your flight. Most flights in Europe offer Wi-Fi. Flights to different continents? They don't.
And that's what people choose Norwegian for a lot, budget long-haul flights.
If you are going on those, you won't have Wi-Fi. Maybe if you are reading it in the future, you will, but currently, you can't.
Luckily, Norwegian offer a great free entertainment system on some of their long-haul flights, depending on which plane you are flying. Dreamliner has it. The rest don't.
Is It Usable Though?
Does Norwegian have Wi-Fi? Yes. Is it usable? Kind of. You can't expect the speeds you get at home with it. It's more so like using 2G. Poor but usable. And that's understandable. People don't live in the skies, so there isn't much investment in that sector.
You won't be enjoying yourself too much on it, but you will be able to access it. And that's better than nothing.
How to Get the Most out of It?
By prioritizing what you do. Wi-Fi on planes isn't currently designed for heavy work. Do some writing with light research. Read the news. Don't watch YouTube videos. That will just be tough.
And what if you want to watch the likes of Netflix?
Most shows and movies can be downloaded for offline use. It's quicker to download a movie or a show than to try to play it from a connection. If you want to use Netflix when flying with Norwegian, download whatever you want to watch.
Except, you might have a problem with that.
If you are in the air, the service you are trying to access might think or rather see that you are in a different location, and Netflix and other subscription services have location restrictions. You can see much more in the UK than in the likes of Poland for instance.
How do you combat that? With a VPN.
When you use a VPN, you can change your location with a click. You can be anywhere in the world but can set that you are in the United States and watch American Netflix, or you can set that you are in Sweden and watch Swedish Netflix. Whatever you want, you can do it.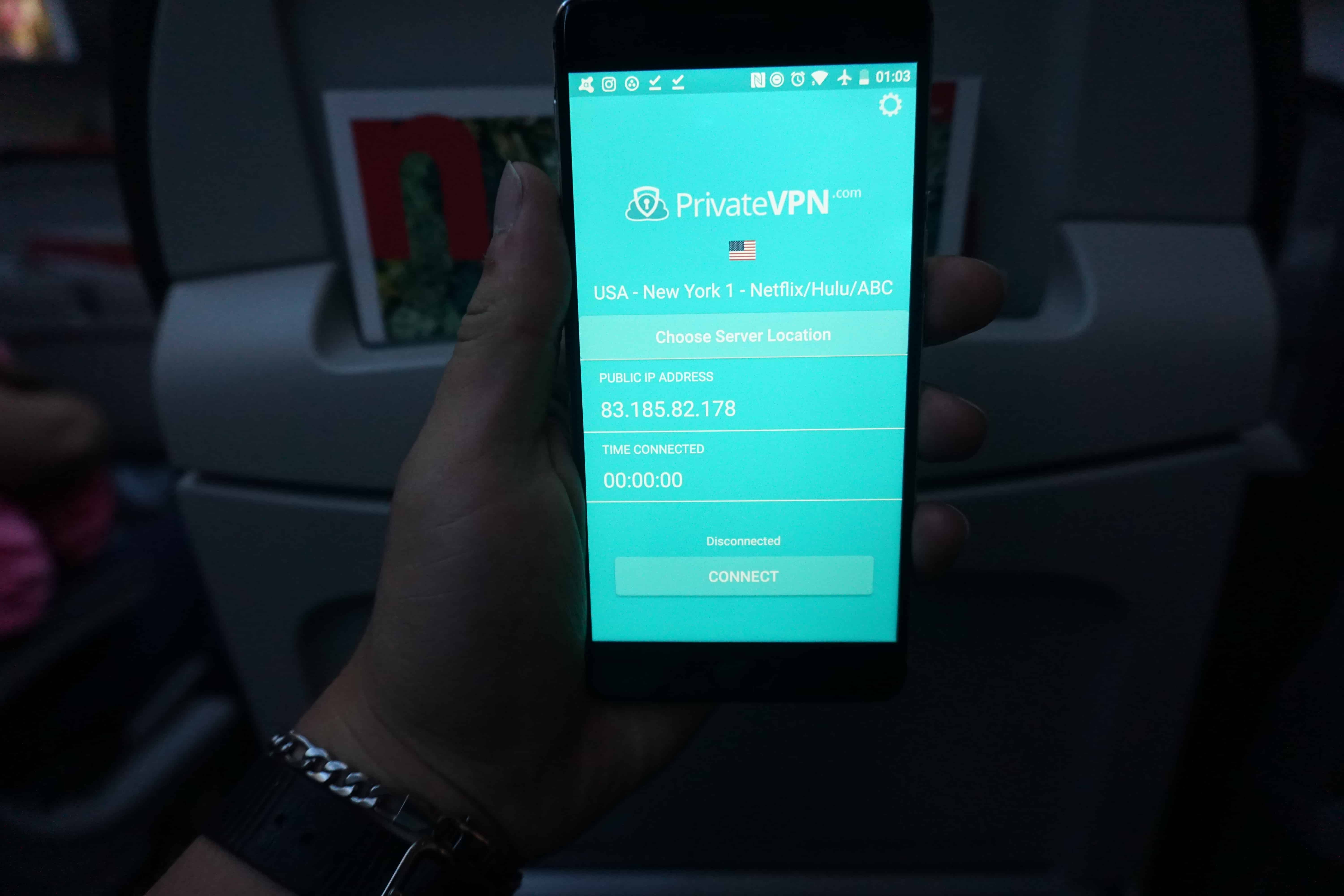 Make sure to check out our guide about Netflix to see what servers work with it, as while PrivateVPN has plenty of servers, not every server works with Netflix as due to the pressure of companies providing licenses to Netflix, Netflix is working hard to prevent VPN servers from working with Netflix.
How do you make a PrivateVPN account?
It's much simpler than going through security at the airport.
You click the Buy button on the top-right of the screen followed by going through our 30-second registration where you provide your email, password, plan of choice, and method of payment. After that, download our client by going to the Download section on the bottom of our page, and you are good to go.
Why not use a free VPN? As your Netflix show or movie will never download. Free services are slow as too many people access the limited servers that these companies have.
Written by Michael Smolski.